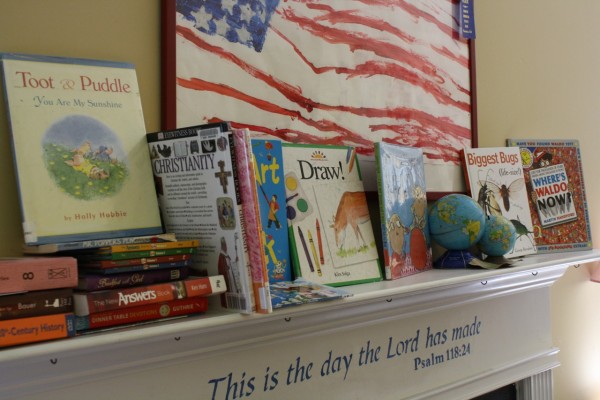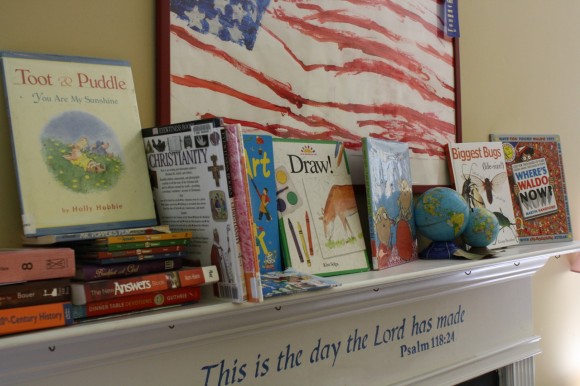 Sometimes rearranging refreshes learning. Sometimes it also helps remedy the winter blahs. Me? I like to rearrange furniture. Especially in the dead of winter. But this idea took me a while. It took giving myself permission.
See, I thought a mantel was supposed to look a certain way. A touch of formality. But when the library books for our studies overflowed the library cubby – there was the mantel, right above.
I gave myself permission to use the family room mantel to feature our current reading. Why not? It's right there in the middle of everything. And it's pretty besides. A sampling of summer reading, in the photo above.
Join me at Heart of the Matter today…
It's a continuation of the Hodgepodge homeschool makeover series.