Wondering how to get started with Young Living Essential Oils?
—>> If you are ready to try Young Living Essential Oils, you simply click the image below…
Or click here to become a Young Living wholesale member. Be sure to leave the Member button checked as that is how you will get the 24% off retail and enjoy wholesale prices like I do!
What essential oils do you get?
By becoming a Young Living wholesale member you receive the 11 essential oils pictured below. These are known as the Every Day Oils Collection (because you will find you use them every day!)
You also receive a diffuser of your choice.
Plus, sample packets, sample bottles, sample of Ningxia Red superfood supplement and reference materials.
**Bonus from me: In addition to the items pictured below, I will send you a reference book to help you understand just how to use these wonderful oils. You also are invited to join my exclusive Facebook group for those on this essential oil journey. You can ask me questions!
The premium starter kit is by far the best value and the one I selected. In fact, this is the only set in the Young Living collection that is basically like getting these oils for half off! I also went for the bamboo diffuser (kit #4724) because it covers a wider area and we needed that.
I recommend signing up as a wholesale member because of the 24% discount. That has been a huge savings for our family! By becoming a wholesale member, you need only purchase $50 a year – and you do not have to sell the oils. The cost of your starter kit is applied towards that annual amount. So if you sign up with the premium starter kit, that is already taken care of for the first year – and you have all your wonderful everyday essential oils!
Why the cost?
With your premium starter kit you receive 11 oils! This is by far the best bargain. If you were to purchase the same oils, diffuser and sample packets at retail price, it would be over $290. As a family of seven who uses these oils and supplements for support daily, we have learned how to be frugal. You might also like my Essential Oils the Frugal Way.
Young Living is a multi-level marketing company. This is something I was hesitant about and new to. Yet, my experience has been wonderfully positive. I am in close contact with my friend, Jenny, who introduced me to the oils (and am I ever glad she did!) It is definitely all about caring and sharing!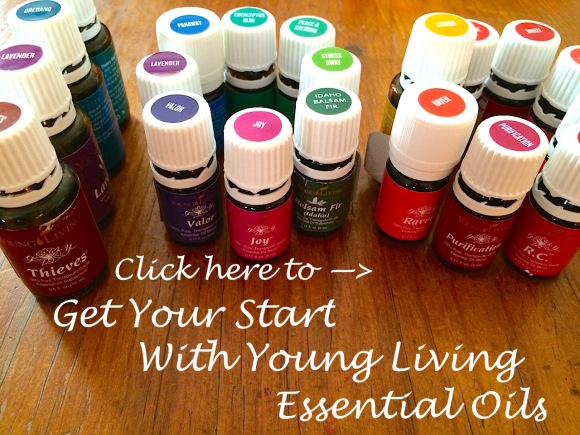 Be sure to take a look at my posts on essential oils. I share how the oils have blessed us and how we use them every day.
I'm excited for your start with essential oils! If you have questions, feel free to contact me.
Save
Save
Save
Save
Save
Save
Save
Save