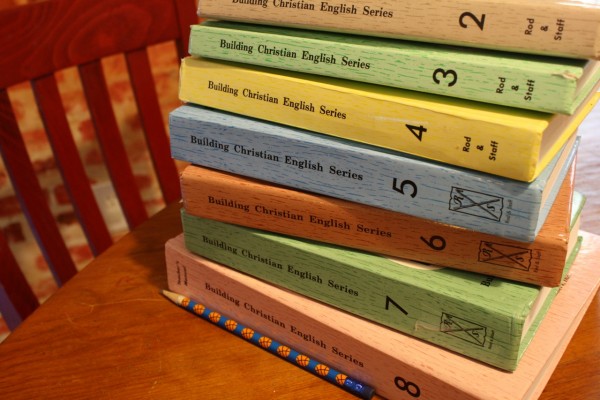 "We should make plans – counting on God to direct us." Proverbs 16:9
A list of the plans, curricula and ideas for learning in our Hodgepodge Homeschool 2011-2012.
Voluntary Jobs: Besides the regular 'Before 8:45, Jurisdictions and Service Opportunities'
make lunches for everyone
preschool time with a younger sibling
trash collector
weather reporter
buddy care
gardening
pets/fill bird feeders, make suet
set coffee the night before
lock up and secure house before departure and in the evenings
bring in firewood
Sometimes we enjoy Daily Audio Bible and Daily Learning Links to Feed a Brain.

Daily Audio Bible for Kids – one of the many Everyday Learning Links from Ann Voskamp's Holy Experience
Many of the curricula we enjoy I have reviewed at The Curriculum Choice. For more on how we use these in our home, click the highlighted links or click here to view them all.
Tapestry of Grace (my curriculum review here). Covering eight subjects for all ages. All Tapestry posts here. Everyone participates in this unit study approach which includes History, Writing, Vocabulary, Geography, Bible, Worldview, Arts and Activities, Literature and Music. We sometimes use workboxes with Tapestry.
Tapestry of Grace Year 2 Topics for all:
Robin Hood
Alladin
Art of the Middle Ages
Castles (book, Castle by David Macaulay)
Knights
St. Patrick and shamrocks
St. Valentine
King Arthur
Science unit study for all: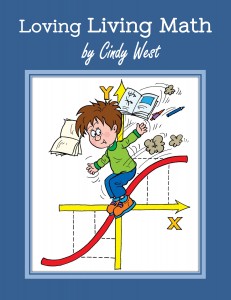 Loving Living Math ideas for all: Something new this year! We will take one day a week, maybe even more often as Cindy West of Shining Dawn books says:
From the time my children were in kindergarten, I have followed the same basic weekly schedule for math. We typically complete three textbook lessons per week and two living math lessons per week.
Preschooler:
Youngest two will both enjoy:
Music – during Afternoon Quiet time – listen to classical music,
Hymn and Ms – hymn memorization program with children's choir program at church
Join in Tapestry read alouds, family projects, read-alouds
AiG Science lessons, nature studies
Kindergartener:
Continue reading Early Reader's Bible transitioning into The Beginner's Bible
Alphaphonics, Explode the Code and plenty of Learning to Read books to encourage eagerness to read, Five in a Row books
Saxon Math, calendar work
Reason for Handwriting
4th grade:
Spelling Workout
Reason for Handwriting
AiG Science, Nature Studies
Tapestry Upper Grammar studies Y2 Units 1 & 2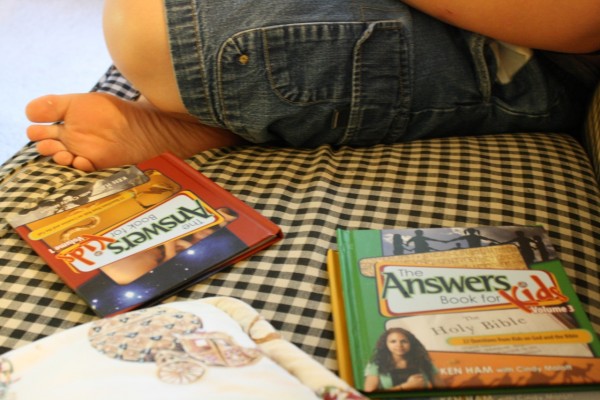 7th grade:
Bible – Answers Books 1, 2 & 3 and Plants Grown Up
Music – listen to classical
English & Writing: Rod and Staff Grammar
Writing: Tapestry writing assignments and those we choose from Rod and Staff 7th grade Grammar
History: Tapestry Middle Ages
Science Roots to accompany Apologia Biology, English from the Roots Up
Electives: Robotics, sounds and lighting technology with Dad at church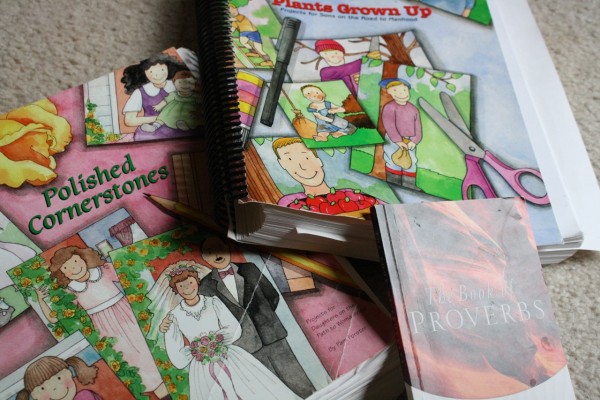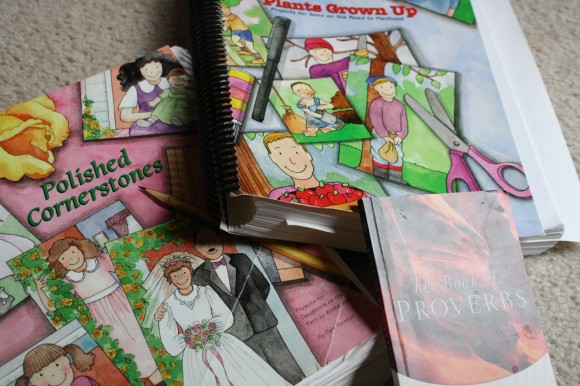 8th grade: She'll be transitioning into high school this year
Bible: Polished Cornerstones and another study she will determine
Music – piano, guitar, classical music
Electives: Photography (AB See Photo Meme) Amanda Bennett's Digital Photography Unit Study, Drama
English & Writing: Rod and Staff Grammar, English from the Roots Up, Science Roots to accompany Apologia Biology
Writing: Tapestry writing assignments and those we choose from Rod and Staff 8th Grade Grammar
History: Tapestry Middle Ages
Both 7th and 8th grader:
Language/Vocabulary studies – English from the Roots Up then later in the year we'll start a foreign language to be determined
Tapestry Y2 Units 1 & 2
Apologia Science – Exploring Creation through Biology
PE ideas:
pool time until September
nature walks
PE at home?
Wii
dance to wiggles, Teletubbies, etc.
scooters, jump rope
Nature: Outdoor Hour Challenges via Handbook of Nature Study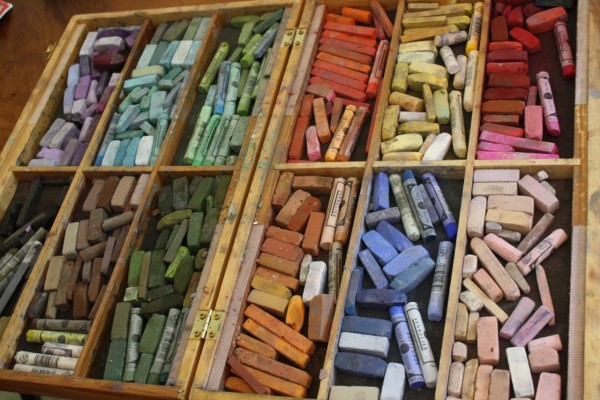 Art: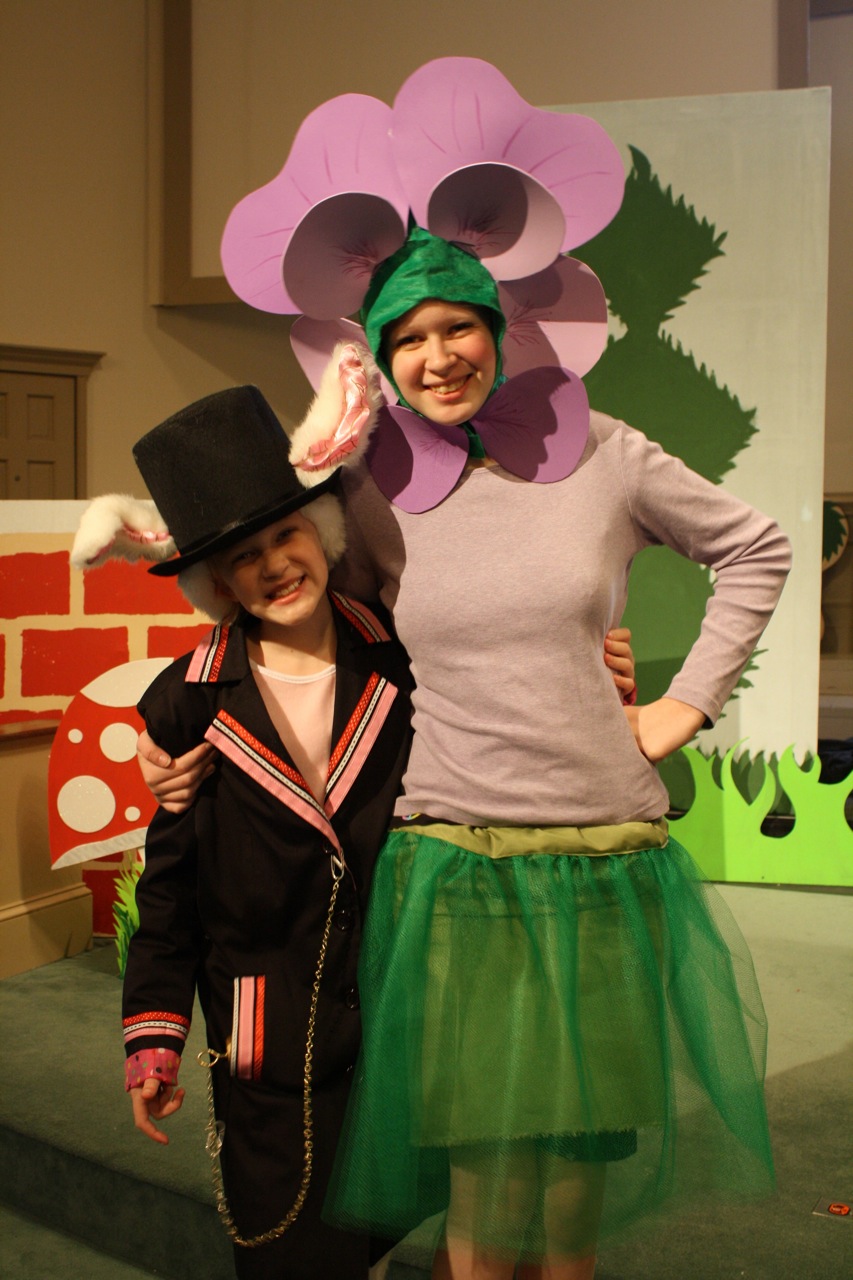 Drama: weekly Troupe for 4th and 8th graders
"True education is teaching children how to learn, equipping them to learn, and guiding them into their specific life-purpose by God's Design." Wisdom's Way of Learning by Marilyn Howshall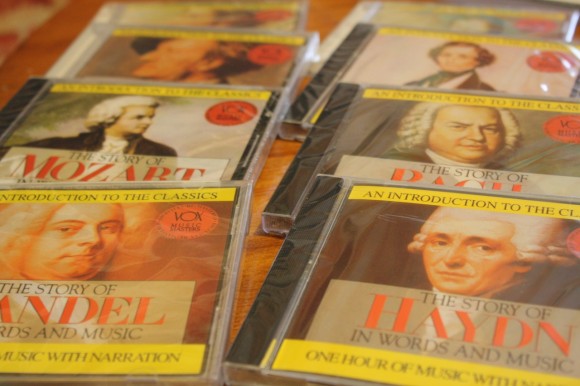 Music:
Younger three participate in weekly children's choir at church, including hymn memorization program
Weekly piano lessons for 4th grader
8th grader maintains skill level practicing independently
All listen to classical music series, current composer study or classical music of choice either during Afternoon Quiet Time or while reading at bedtime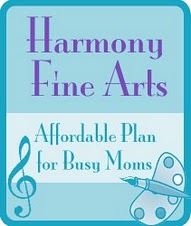 Art/Music: Harmony Fine Arts Medieval/Renaissance
Enrichment Day 1-2 x month, Creation Club nature walks
Field Trips:
Coke Museum for 9yo's BD
Kennesaw Mountain National Battlefield Park
Cheaha State Park
The General
Georgia Aquarium for 6yo's BD
Stone Mountain Park
Georgia State Capitol
Etowah Indian Mounds
Tellus Science Museum
Life skills: Budgeting household math with Dave Ramsey, Technology and robotics, sound and lighting at church
Dance mat typing
Other learning related links:
"Seek God in your homeschool. His burden is easy. His yoke is light." ~ Wisdom's Way of Learning by Marilyn Howshall
Our 2010-2011 Curricula (7th, 6th, 3rd and 2 preschoolers)