Welcome to Homeschooling at Hodgepodge! For over sixteen years now, we have homeschooled. Right now we homeschool five children from elementary to high school and are graduating our eldest!
Our homeschooling method is one that came about over time. Would it surprise you to know that our methods truly are a hodgepodge? One ingredient added. Another sifted in. Mixing slowly. Seasoning to taste. The roots of our method are classical. There's a healthy dose of Charlotte Mason enrichment. Plus, the unit studies help us all learn together. And the whole-hearted approach speaks of each child's relationship with the Lord.
I often share a weekly or monthly wrap up and collages of all we are doing in our homeschool. And below is a tour of what we offer regularly:
100+ Helpful Homeschool Habits – morning room time, afternoon quiet time and all those habits that are the bones of our days.
Homeschooling Multiple Ages – a round up of all the tips and advice I offer.
100+ Free Art Lesson for All Ages –  including subscriber-only tutorial downloads.
Art Curriculum – a series of ebooks for you and your artists!
Homeschool Curriculum Reviews – both here and at our sister site, The Curriculum Choice.
Helpful Habits for the Heart of Homeschooling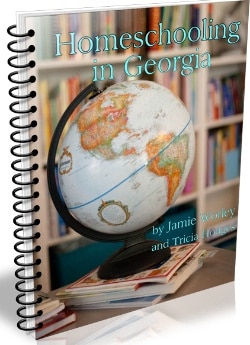 For Georgia Homeschoolers – a FREE Homeschooling in Georgia ebook when you subscribe. Authored by Jamie Worley of See Jamie Blog and Tricia Hodges of Hodgepodge.
The Ultimate Homeschool Pinterest Party! co-hosted weekly here at Hodgepodge and you are invited to join us!
Our ongoing Homeschool Makeover to meet the organizational and learning needs of our homeschool.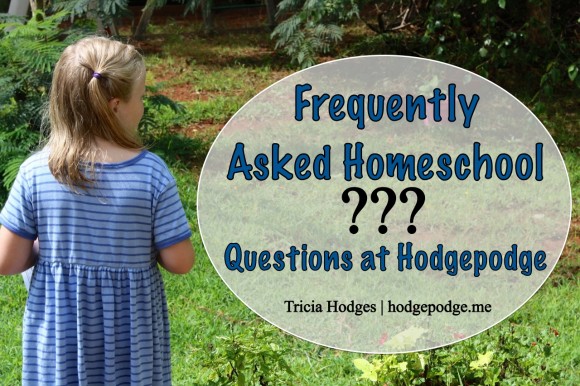 The hodgepodge of Frequently Asked Questions about homeschooling.
Looking for something else? Please take the 10 Part Tour of Hodgepodge.
Thanks so much for stopping by Hodgepodge!