Based on your reading, these are your favorites for 2013. Some of these are all-time classics from the archives!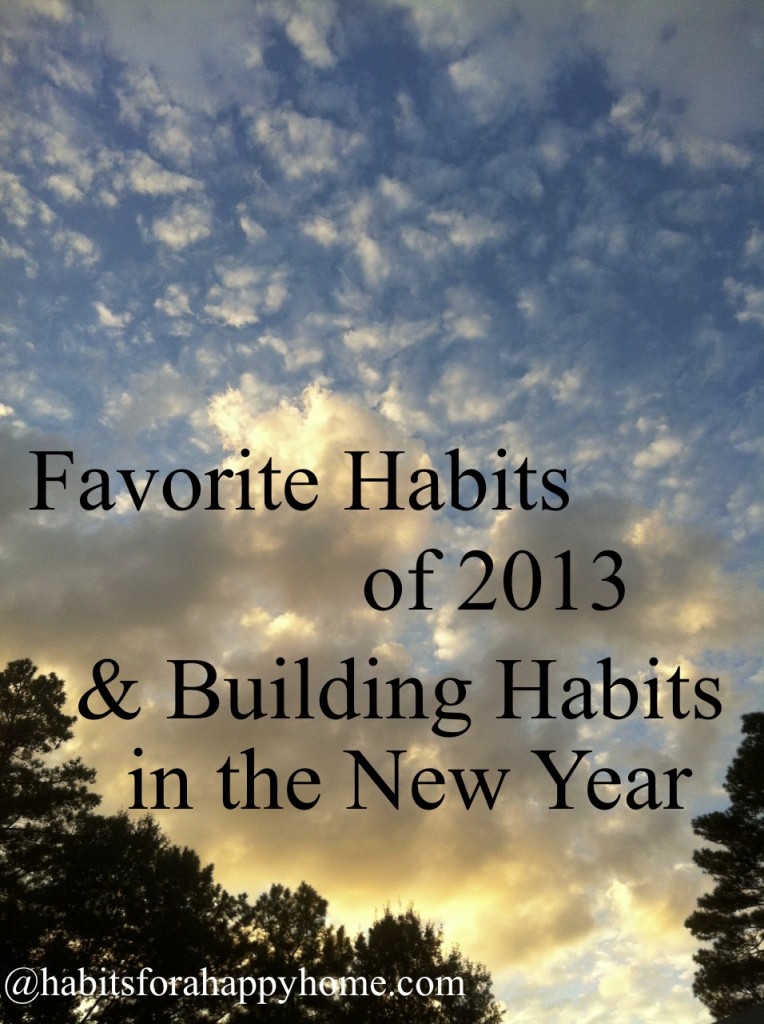 Plus, we are including those, below, we feel are important to develop in the new year.
Your Favorite Habits of 2013
1. Three Gifts for Christmas  (pin it)
2. The Ultimate Guide to Housekeeping Habits  (pin it)
3. How to Be Your Husband's Wife and Not His Mommy (pin it)
4. Planning to Be Spontaneous – The Household Notebook (pin it)
5. Flylady- Tools Not Rules (pin it)
6. Love in a Lunch Box (pin it)
7. How to Plan Individual Time with Multiple Ages (pin it)
8. 10 Habits for the Family Table (pin it)
9. How to Get Started Homeschooling – 10 Steps to Success (pin it)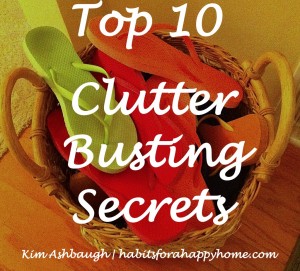 10. 10 Clutter Busting Secrets (pin it)
And this guest post from our friend Paige was very close to making the top 10! How to Make a Month of Breakfasts for the Freezer.
What is YOUR favorite?
Building and Developing Habits in the New Year
Have you started to think and pray about developing some habits for your home in 2014? Here are a few we've selected that we feel are always important to focus on.
First we build our habits; then our habits build us. ~author unknown
The Habit of Kindness – Let me say when you stop and apply just these two little words to your home and life it will really make a difference.
Early to Rise – A simple habit and a way to start the day with little ones – with the Bible! Before all the Moving. Talking. Running. Crying. Playing. Questioning. All. Day. Long.
Water and the Word – Let me encourage you to get your Bible and take a BIG GULP before this day ends. It will quench your thirsty soul!
Time… (How to Make a Schedule) – This is to be a flexible guide that will help us use our time in a way that will bring the most glory to God.
Habit Formation – I think Habit formation should be a very important part of child training. I truly believe that God created us to be creatures of habit because having a good habit just makes things so much easier for us. Once something is a habit, you don't even have to think about it, you just do "it".
Let Your Light Shine – Oh, Friends! Let us remember why we are here. We are called to be a light in the darkness. We are called to point people to the Light, not the darkness. Yes, things are bad and getting worse in our nation and around the world. But God is GOOD! Let people see and hear about the wonders of God rather than the mistakes of men.
10 Helps for Building Habits – a great round up of how tos for baby-stepping towards those habits!
Perspective Can Change Everything – Let us be in the habit of keeping a God sized perspective.
Our Pinterest board full of encouragement for Developing Habits!
Thank you for reading in 2013 and we pray your 2014 will be blessed! Please keep in touch…
Subscribe (enter your email address in the upper, right hand corner) and join us on Pinterest, Facebook, Twitter