Your Best Homeschool
Bringing joy and freedom back to homeschool.
I'm Tricia Hodges and I help parents realize they don't have to fit it all in. I'm fighting for your family to take a deep breath and turn your homeschool days into memories to last a lifetime. It really can be your best homeschool.
We believe sometimes pushing everything off the kitchen table and pulling out a project is just what everyone needs.
Let's Find the Joy in Homeschooling! Imagine…
Being excited about the different ways your children can learn.
Laughing and making memories that last.
Experiencing the world in a new way alongside your children.
Being confident in your ability to find your unique child's love for learning.
Knowing how to spice up the basics of your existing homeschool curriculum.
Homeschooling Should Be Fun
Children learn by play. At Your Best Homeschool, we believe that if a child can draw it, touch it or experience it that they learn it faster.
We also believe the experience of play builds more curiosity for the world around them.
Homeschooling Should Be About Building Memories
We believe every family should have opportunities to make memories in their homeschool journey.
From the first time they feel as if they can draw a sand castle to the next time they can put their toes in the sand, we believe families deserve memories to last a lifetime.
You Are Not Behind
We believe children learn on their own timelines. They were all created differently.
With that in mind, we believe using fun, enjoyable projects engage children who sometimes weren't engaged before.
Sometimes offering fun activities helps children grasps concepts they couldn't before.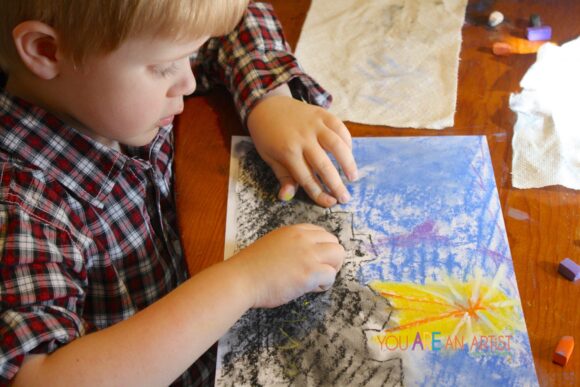 The Art of Homeschooling
Here at Your Best Homeschool, we have homeschooled since 2000. My husband and I have five children. It's a Hodgepodge! We have taught an age range of children from preschool to high school graduation. We have celebrated three homeschool graduates and have had 17 years of preschoolers!
How We Are Different
We teach parents to enjoy their family time with their children.
We aren't another masterclass or how to homeschool program.
We believe you don't need multi-steps or in-depth projects to help parents and children enjoy learning.
We have years of experience in homeschooling and managing a household.
Our story is like your story.
You ARE an ARTiST Homeschool
As a veteran homeschool mom, I know what it's like to feel worn out by all the options online. That's why we created the You ARE an ARTiST membership program. This allows parents to have a one stop shop for turning homeschool days into memories.
I was overwhelmed with fitting in all the homeschool subjects and meeting all the learning needs. But those simple art times swung the door wide open to JOY! I found that this exploration of fun helped my children learn in a different way. In the You ARE an ARTiST Clubhouse, we show you how simple it is to use art as a tool in your homeschool days too!

Homeschool Nature Study
It is a quiet revolution going on in families all over the country. Children are spending more time outdoors with their families as they explore their own backyards and neighborhoods. The Outdoor Hour Challenges have provided the needed push for more people to get outside and spend just a few minutes each week learning about the plants and animals they encounter as they venture out their own back doors. Be inspired. Be encouraged. Get outdoors! at Homeschool Nature Study

Keep in Touch
Subscribe – Don't miss any of the goings on at Your Best Homeschool. Subscribe! When you subscribe you will receive our free, exclusive art tutorials plus our our Help! I'm Homeschooling: 10 Pieces of Advice I Wish I'd Known guide.
Need to contact us? Please use our contact form to send an email.
Interested in advertising? We offer standard, deluxe and premium advertising packages. Request a Southern Hodgepodge media kit through our contact form.
Steve and Tricia are also owners of The Curriculum Choice, a site offering reviews of homeschool curriculum and products. The review team is made up of homeschool veterans sharing reviews of the curricula they love and use in their own homes. Curriculum Decisions Made Simple.
At Families of Wellness, we are a community helping each other on a God-glorifying journey of wellness and healthy habits with Young Living essential oils. This community started when Tricia Hodges' high school friend said, "Tricia, there's an oil for your knee." We are a community of families that care and share. Find out more at Families of Wellness.
As adults, we sometimes get stuck in routine and day to day tasks. Your Best Homeschool gives you opportunities to step outside of that routine and have more joy in life.
Save
Save
Save