Without Him, I could do nothing, without Him I'd surely fail, without Him I would be drifting like a ship without a sail…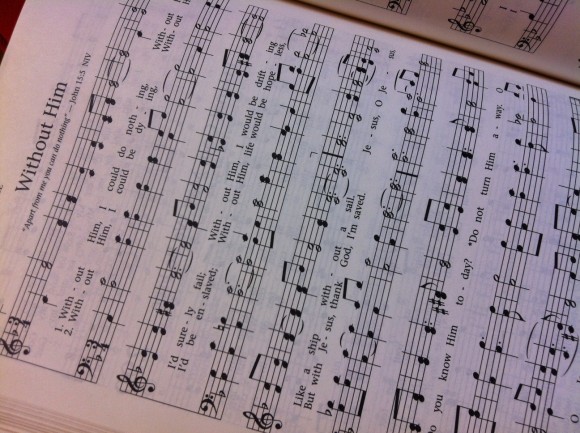 Sometimes I get questions like this, "how do you do it all?" Of course I have time management habits but friends it's Him. He gets all the glory for anything I do. "More things are wrought by prayer than this world dreams of" ~ Alfred Lord Tennyson
So the true answer is without Him I could do nothing. I was saved at the age of ten at the church I was raised in. I don't have a dramatic, heart-wrenching conversion story. It was simple. I knew He was calling me and I walked down to the front of the church and said I wanted to be baptized. I knew I was a sinner. I knew He died for me. I wanted Him to save me!
Have there been times I've strayed? Yes. I'm still a sinner. But I'm forgiven!
Simple. Being saved is as simple as A, B, C. So I am sharing right directly from the front of my child's Bible. The one she was given when she started first grade at church. Here is the plan of salvation…
A  Admit
Admit to God that you are a sinner. Repent, turning away from your sin.
For all have sinned and fall short of the glory of God. Romans 3:23
For the wages of sin is death, but the gift of God is eternal life in Christ Jesus our Lord. Romans 6:23
Repent and turn back, that your sins may be wiped out. Acts 3:19
If we confess our sins, He is faithful and righteous to forgive our sins and to cleanse us from all unrighteousness. 1 John 1:9
…Jesus, O Jesus, Do you know Him today? Do not turn Him away…
B  Believe
Believe that Jesus Christ is God's Son and accept God's gift of forgiveness from sin.
For God so loved the world in this way: He gave His One and Only Son, so that everyone who believes in Him will not perish but have eternal life. John 3:16
I am the way, the truth and the life. No one comes to the Father except through Me. John 14:6
There is salvation in no one else, for there is no other name under heaven given to people by which we must be saved. Acts 4:12
God proves His own love for us in that while we were still sinners Christ died for us! Romans 5:8
For by grace you are saved through faith, and this is not from yourselves; it is God's gift – not from works, so that no one can boast. Ephesians 2:8-9
He came to His own, and His own people did not receive Him. But to all who did receive Him, He gave them the right to be children of God, to those who believe in His name, who were born, or of the will of the flesh, or of the will of man, but of God. John 1:11-13
…O Jesus, O Jesus, Without Him, how lost I would be.
C  Confess
Confess your faith in Jesus Christ as Savior and Lord.
If you confess with your mouth, "Jesus is Lord," and believe in your heart that God raised Him from the dead, you will be saved. With the heart one believes, resulting in righteousness, and with the mouth one confesses, resulting in salvation. Romans 10:9-10
Everyone who calls on the name of the Lord will be saved. Romans 10:13
Without Him, I could be dying, Without Him I'd be enslaved; Without Him, life would be hopeless, But with Jesus, thank God, I'm saved.
Apart from me you can do nothing. John 15:5
What does all this have to do with Hodgepodge? Well, "This little light of mine, I'm gonna let it shine." I've been sharing about my faith and all that God does for us here. But He's been reminding me that it truly is all about Him. That I needed to state it simply.
And if you don't know Him, it's as simple as the ABCs stated above. Pray a simple prayer to him. Anytime. Anywhere. Night or day. Admit you are sinner. Tell Him you believe that Jesus is His son and that He was raised from the dead. Then, confess that Jesus is Lord. It's that simple. If you've prayed this prayer or you have a question, please send me a message.
How about you? Do you know him?