Things are always changing at Hodgepodge. (It is a confused mixture!) And it seems most every July we go through some updates in prep for the upcoming homeschool year. This year is no different.
Creating learning centers is a bit of a passion for me. It's an ongoing room by room makeover to meet the needs of our homeschool, our children. I share all this so you might take one thing for inspiration. One rearrangement that might work. Just remember that all of this was done over several years.
10 Homeschool Learning Centers
First, the learning centers we've created over the last two years – ending with the recent updates in our children's bedrooms.

Family Room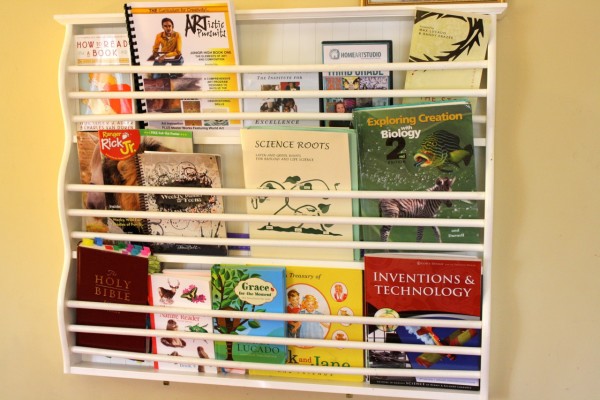 …magazine rack sits right above our family room couch. The rack houses the newest choice for our science unit from Answers in Genesis, our planners, Science Roots…all those extras we want to fit in our day!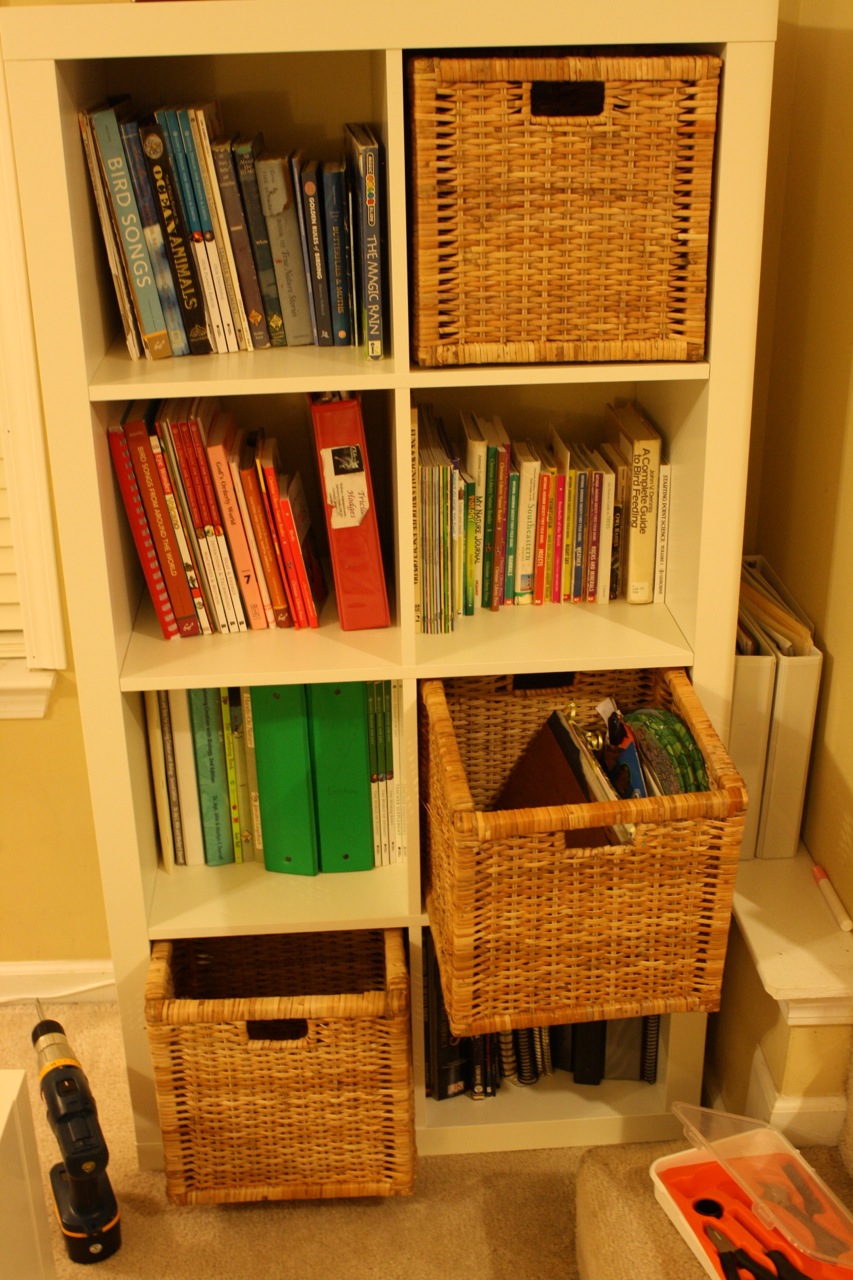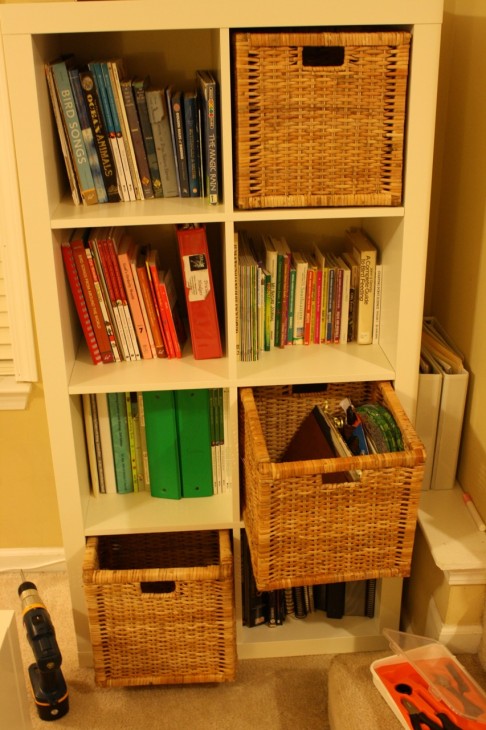 Homeschool Room
It's my dream to turn our school table into some sort of craft table. We'll see…

Bedrooms
Over the course of one week in July my husband managed to repaint three children's bedrooms. Two weekends and many a week night. And he only bought one gallon of paint for one room. The other two rooms he pulled paint from the garage. Paint is cheap, friends. And such an easy way to update and refresh.
But the point of redoing the children's rooms is to make quiet spots for each of them. Even though two boys and two girls share a room. And IKEA expedits are our vertical storage of choice! Maybe I will share more photos in the future of intentional spaces for books around beds.
Closet desks – my husband made these for our two youngest girls. He simply cut a shelf and attached one piece of shelving to each end of the girls' closet. Now they have their very own desks! And they can decorate it in any way they'd like. We've talked about chalkboard paint on the wall, of course. But for now, Middle Girl found some really neat dry erase dots when she went to Home Depot with her Daddy. They make for fun writing!
I hope you see that each of these ideas is fairly simple. Each makes the learning space a bit more practical, and a natural extension of play – as well as family time and homeschool! I'm still planning and tweaking our soon-to-start homeschool year but I think our spaces are ready.
Check out all the inspiration at iHomeschool Network's Not Back to School Blog Hop
What have you recently rearranged, painted or set up to make learning a natural part of your day?