We sat surrounded by friends and family. "And their ages?" she asked. Her eyes widened as I answered, from age four to 15. "And how many?" Five. She remarked that I looked good for having had five children. "You homeschool them all?" Later, as she lifted her glass of sweet tea, the question came. One I'd been asked before. Just not recently. "So, are your children socialized?"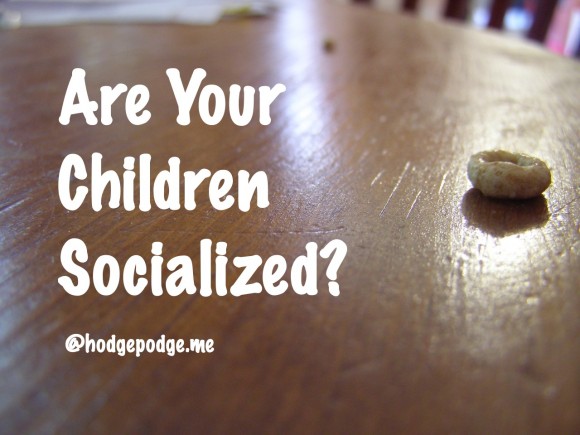 I looked at her with understanding. We homeschoolers are a curiosity. People wonder what we do. She doesn't know that there are really only two weekdays we are home for the majority of the day. So I took the easy route and gave her the immediate answer. Yes. We are members of a homeschool group made up of 65 families. We go to the park most every week to play with children of all ages.
Are Your Children Socialized?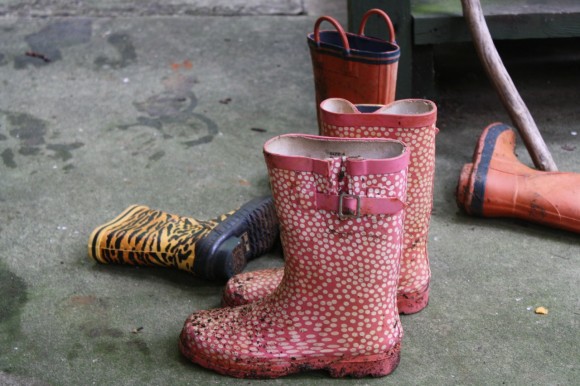 Yes…yes, ma'am, I know about co-ops. And yes, we really are homeschooling high school. Yes, really. And so far, it is going very well. It's continuing education for me, I admitted. I'm always learning. Looking to see how best these children of mine learn. And this year, the responsibility has spread. Because, high school is not only the focus. A ready preschooler and first grader are stretching my mama – teacher abilities as well.
"Well, if you can do it on your own, I think that is a great thing," she said.
And we moved on to dessert. But there's so much more to it, I thought to myself. Does she know how blessed I am? There's really no way for her to know the true richness of our days – being a referee between siblings, picking up the puzzle pieces, rinsing that stack of dishes in the sink, reading that book one more time, having that conversation with my young adult…
Dear long time friend of the family, yes. My children are socialized. I couldn't give you a full peek into my day to prove this to you. But I can share some snippets. Those that blaze through my mind right now. Socialized. Hmmm.
1 [ no obj. ] mix socially with others: he didn't mind socializing with his staff.
2 [ with obj. ] make (someone) behave in a way that is acceptable to their society: newcomers are socialized into orthodox ways | (as adj. socializing) : a socializing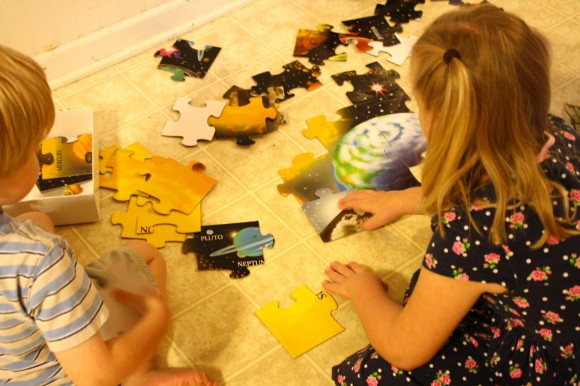 My youngest children, ages four and six, they rise each day shortly after me. They sit with me on the couch while I finish up my quiet time. They hop down and go play together. Yesterday morning they argued over a new stuffed animal. Each wanted to play with it. They had to work it out. We talked about the screaming. We talk about kind and necessary. They ask forgiveness of each other.
My older ones, they get little breaks in their school days. Bend down low and play with their younger siblings. The swinging sisters, I call them, they head to the backyard. They swing and they sing together. Eight years apart in age and they long to have this time. Older ones daily learn patience with the little ones. Little ones daily look up to big ones.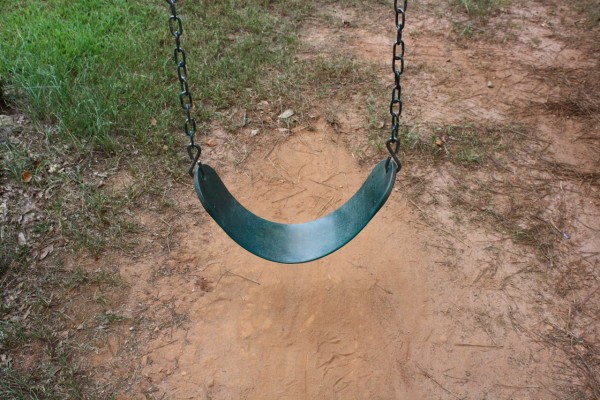 Do you see? Each of my children. They are not with children their own age during school hours. But they are with four other children of various ages. They get a chance to engage in socializing on all kinds of age levels. Daily.
We are part of a wonderful fellowship of believers. Each week each of my children learn with other children in their age bracket – in Bible study. They also participate in discipleship, mission friends, children's choir, puppets. Several times throughout the year they perform for a packed sanctuary of people.
My eldest? She's a part of the youth group at church. She's on the lead team there. This means it is her job, her calling to be purposeful in making others in her age range feel welcome at church activities – from sixth graders up to 12th graders. It's her job to welcome fellow young adults.
Guess what? My grandmother lives just 20 minutes from us! We get to visit with her. We long to go to Mama Ann's house and play. Some of our best memories are built while we run through her yard, get muddy in her creek. And then we sit and listen to her tell of that steamy August day that she and my grandfather were married.
Two of my girls, they are part of a Christian drama troupe. The goal of this troupe is to glorify God. Young people, ages 7 up to 17, devote hours to performing a play with His message. They have to work together – improv. All 40 students led by Godly parents who have completely volunteered their time.
For the Curious – A Gentle Answer to Are Your Children Socialized?
Each of my children? they are gifted and unique. As all children are. Often I wonder how each of my five could possibly be so very different. I have boisterous, outgoing children who boldly ask adults scientific questions. Sometimes a bit too boldly. We're working on that. I also have shy ones. These shy ones have slowly made progress with eye contact, have regular practice speaking to adults. Stepping out in comfortable yet slightly more uncomfortable social situations. Building confidence upon confidence.
You see, we are concerned with the hearts of our children. The whole picture. A firm foundation. Socialization, as you refer to it, is not our goal. Yes, we practice manners.  Yes, my children have long-time childhood friends outside the family. But there is a bigger picture. When we drop them at that Sunday School door…send them off for that event… we whisper in their ear, shine for Jesus.
As arrows are in the hand of a mighty man; so are children of the youth. Psalm 127:4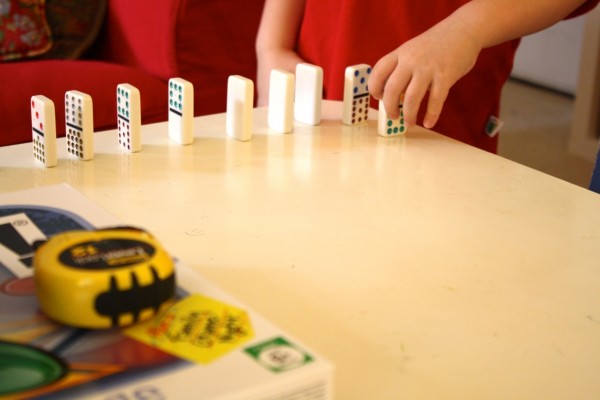 But even more importantly, I don't do it on my own. See, I partner with my husband. He heads up our homeschool. Our family. He makes sure things are running smoothly. He pulls the microscope out on the weekends with the big kids. He reads Leading Little Ones to God on weeknights. He sends the text to ask, "how is it going today?"
Ultimately, though, what I didn't tell you is that daily I am leaning on the everlasting arms. It's not easy but the joy of the Lord is my strength. With God all things are possible. If our children know this then they will long to 'mix socially with others.' That good news in their hearts? They can't help themselves – they will want to tell you.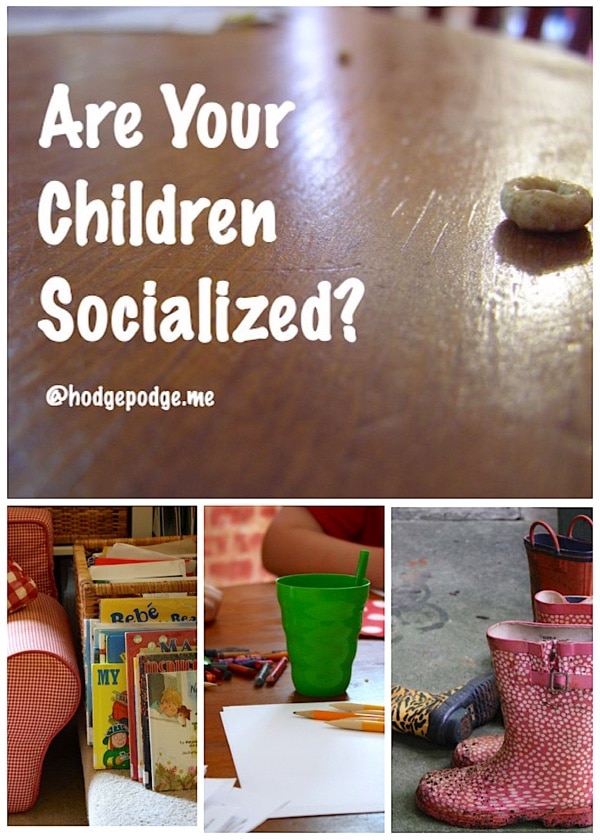 Then the question that really gets my homeschool hackles standing on end. It comes. She asks,
"Do you ever regret this decision? Your decision to homeschool?"
I suppose I could react poorly. Wonder if anyone ever asks a similar question of another parent? Do you ever regret your decision to send your child to school? But I wonder if she knows how it feels to be seeking His will.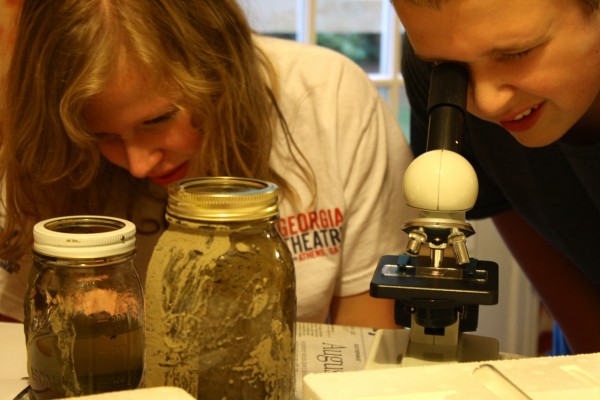 Instead, I smile and look right at her. Can she see my Mama heart? I sure hope she can. Dear long-time friend of the family… "We are not without our days. Those tough days. But no. I have never regretted it. I would never exchange the time I've had with my children. To invest in their lives. Scoop them up. Not to mention the individualized education we are able to offer. We know how best our children learn and we are often adjusting to do the very best job."
They are arrows. Each of these children. We're sharpening. And we aim to shoot straight. For each child has a purpose.
And am I concerned with socialization? Well… maybe I pause when you ask. But ultimately, dear long-time friend of the family…
…I haven't really even touched the surface with my answer to you.
I have no greater joy than to hear that my children are walking in the truth. 3 John 1:4
-originally published 2012
Save
Save
Save
Save