We have long loved books by Eric Carle! And we so appreciate the bright and wonderful artwork in each! So much so that we've enjoyed follow up art activities after reading them. We've shared a couple of art tutorials of some favorites here at Hodgepodge and invite you to enjoy them too!
Eric Carle's style is simple, successful and fun! I hope you and your children will read these books and enjoy a follow up art activity!
Art of Eric Carle
A House for Hermit Crab Chalk Art Tutorial – I just love the swirling colors in the crab's shell! This painting can be done with either pastels or acrylic paints. Our painting comes from a well-loved book by Eric Carle called A House for Hermit Crab.
Caterpillar Art Tutorial – Nana shared a Very Hungry Caterpillar Video Art tutorial as part of our Free or Frugal Homeschool Art for All Ages at Free Homeschool Deals!
With an accompanying video art tutorial! "One of my youngest granddaughters was my teacher for this wonderful pastel.  She is much, much more patient with her students and I am.  She didn't insist on HER choice of pastel colors, and was just a delight to learn from!" ~ Nana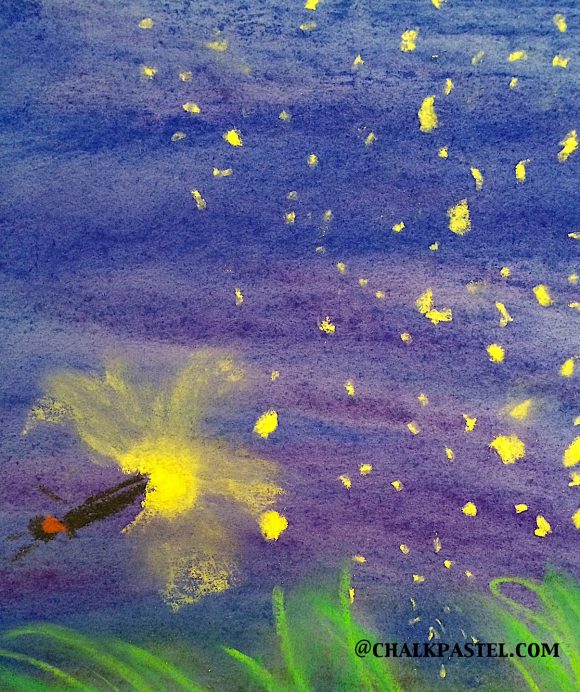 Very Lonely Firefly – both a written lightning bug tutorial and a video firefly art tutorial from a recent Weekly Art Lesson.
Be sure to visit all the creative Homeschooling with Eric Carle ideas by the bloggers of iHomeschool Network!
You Are An Artist!
What is YOUR favorite Eric Carle book?
Save
Save