The middle of May means it's time to plan some summer fun! We've finished up several homeschool subjects already and so we are sharing our Atlanta Summer Fun Wish List. I am sooo ready! Aren't you? We are wishing…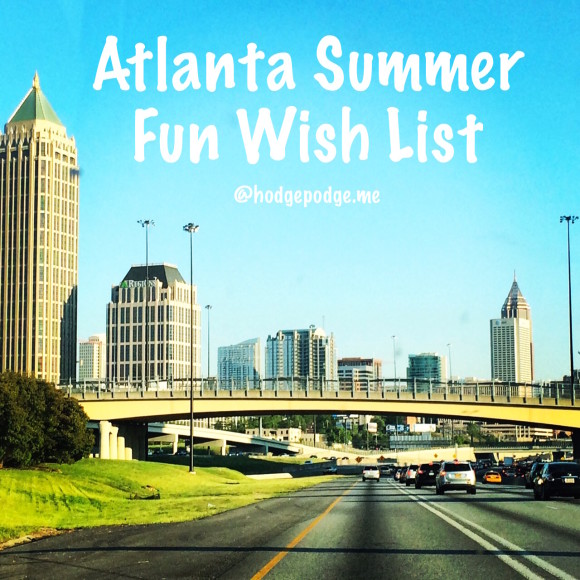 There are several special activities I've heard about plus some good, old favorites we enjoy every year. Plus I'll also share links to our past Free and Frugal Summer Fun and Atlanta Staycation times for more inspiration.
Summer Camp at Home
Morning devotions, praise and worship songs, crafts, nature, art, snacks, sleeping bags, s'mores and more! Sound like summer camp to you? With a little bit of planning, you can host your very own summer family camp. Frugal and fun! It's time to share our annual habit of Summer Camp at Home.
In the past we followed themed days but this year I think we need a little of everything each day. Also, this year, Mama is going to join in the fun: nature journaling, quiet time, photography skills and more. Summer Camp at Home
Atlanta History Center Military Timeline – May 23rd
Atlanta History Center's Military Timeline is May 23rd from 10 am to 4 pm. A fantastic event with a 20th century focus this year. "Spend the day traveling the military timeline from the Revolutionary War to current conflicts. Visitors journey the various eras while encountering veterans, re-enactors, simulated adventures, and kid-friendly crafts. Active duty military as well as veterans and their families receive free admission." For more information see Atlanta History Center and browse all the family events coming up!

World of Coca-Cola Celebrates 25 years!
I can't believe its been 25 years of happiness! I remember going back when it opened. Read the story of World of Coca-Cola and their 25 years. The World of Coca-Cola is one of our favorite places to visit. Our favorites are the Vault of the Secret Formula, the current art exhibit and, of course, the tasting room! You can read more about all there is to do at World of Coca-Cola because we have shared before:
High Museum of Art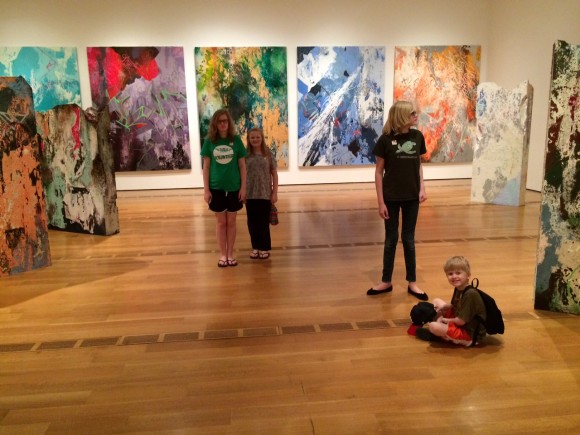 We'll use our family membership pass and catch all the exhibits again this summer. If you haven't yet seen the Jose Parla exhibit, I suggest you go now! It is going away next week. Plus you really need to go see 'The Coca-Cola Bottle: An American Icon at 100′, the art Andy Warhol, the bottles recycled into bowls and Coke bottles through the ages. Visit the High Museum of Art website for more details and see the current exhibits.
Zoo Atlanta
The new reptile exhibit is amazing! We'll use our family passes again a few times over the summer.
Braves Home Run Readers Program
"This summer, the Atlanta Braves and the Georgia Public Library Service are partnering for the 2015 Home Run Readers Summer Reading Program presented by SUBWAY Restaurants.
This educational outreach program promotes literacy and encourages students to advance their reading skills during the summer months. Home Run Readers rewards students in grades K-12 throughout the state of Georgia by providing a Braves ticket and a SUBWAY Fresh Fit For Kids meal when the students read books and complete an online activity. The program will run from May 15-August 24, and more information can be found on www.Braves.com/reading."
Atlanta Symphony Orchestra
We are planning now for the new Atlanta Symphony Orchestra season!

Love this quote…
"To be an artist is not the privilege of a few but the necessity of us all." -Robert Shaw
Create ATL
"The Woodruff Arts Center announces the launch of CREATE ATL, Family Fun at The Woodruff Arts Center, beginning June 7. The three-year family initiative is designed to provide families greater access to the Arts Center's core art and arts education programming every Sunday, noon to 5 p.m.
Family-oriented programming led by the Alliance Theatre, Atlanta Symphony Orchestra, and High Museum of Art will feature various free activities starting at 1 p.m. every Sunday beginning June 7, including family festivals, art-making activities, interactive musical story times, composers-in-training sessions, instrument making, drop-in acting classes and more. In addition, families will have the opportunity to experience world-class productions and exhibitions at the Arts Center.
(Photo above from another visit to the  High Museum to see Girl with the Pearl Earring)
"The Woodruff Arts Center is excited to provide this amazing family programming to the Atlanta community every Sunday.  It is free to the public and will allow us to host families who come here often, families who are occasional visitors, and families who may not have otherwise been able to experience world-class art," said Janine Musholt, Vice President of Advancement for The Woodruff Arts Center. "The Woodruff is proud to be Georgia's largest arts educator, but our aspiration is to become one of the state's premier destinations for families.  Thanks to the Lettie Pate Evans Foundation gift, I think we will become that and more."
The Tony Award-winning Alliance Theatre will present various performances this summer including Knuffle Bunny: A Cautionary Musical, based on the beloved children's book by Mo Willems, May 27 – June 28; Blub, Blub, an under-water playscape for children up to 24 months old, June 6 – Aug. 2; and The Lizard & El Sol for children 18 months to 5 years old on June 14. For more information about each of these performances, visit www.alliancetheatre.org.
The Alliance Theatre production of Knuffle Bunny is presented in conjunction with the High Museum of Art exhibition Seriously Silly! The art & whimsy of Mo Willems, a retrospective of illustrations by the best-selling children's book artist and author, which will be on display from May 23, 2015 through  Jan. 10, 2016. This collaboration marks the first time the High and the Alliance Theatre will present concurrent visual and performing art presentations of an artist's work. Seriously Silly features more than 100 works by the artist—from preliminary drawings to completed illustrations—that chronicle the past 12 years of Willems' whimsical world, populated by his beloved characters Knuffle Bunny, Elephant and Piggie, The Pigeon, and many more. To purchase tickets, visit www.high.org.
In addition to producing Sunday family fun programming on a weekly basis, The Woodruff Arts Center will present four large-scale Sunday festivals, the first one taking place on June 14, 2015. On this date, the Arts Center's campus will be activated with three performances by the Alliance Theatre (Knuffle Bunny: A Cautionary Musical; Blub, Blub; and The Lizard & El Sol); free admission to the High, including access to the exhibition Seriously Silly! The art & whimsy of Mo Willems and a meet-and-greet with the beloved characters Elephant and Piggie; free art-making activities on the Piazza inspired by the High's interactive installation Los Trompos; an instrument petting zoo; interactive musical story time; music and movement workshops; and much more!
During its 2015-2016 season, the Grammy Award-winning Atlanta Symphony Orchestra will present many Music for the Very Young performances, which will give children the chance to experience music by the ASO's world-class musicians in an intimate and accessible setting designed with children's cognitive development in mind. Tickets for the Music for the Very Young performances will soon be available at www.aso.org.
For more information about each Sunday's activities, visit www.WoodruffCreateAtl.org."
Beyond Atlanta – Georgia State Parks
Waterfalls to See in Georgia
Last May we spent some time exploring north Georgia as a family. We were armed with a newly purchased Georgia State Parks and Historic Sites Family Pass because without it, those $5 parking fees tend to add up when you are stopping at several state parks throughout the year. We hope to visit some of these again through the summer and fall! Waterfalls to Visit in Georgia with Children
We've found that May is a wonderful time to visit Georgia State Parks and Historic Sites. The weather was still cool. There are few mosquitoes. And the days are already a bit longer – with later sunsets.
Silver Comet Trail
We are still regularly walking and exploring the local Silver Comet Trail several times a week.
A few more we hope to do which are further afield but we've been eyeing for a while:
Follow Tricia's board Homeschooling in Georgia on Pinterest.
Homeschooling in Georgia Pinterest board
My Continuing Explore Georgia Series
Plus, of course, plenty of playing in the backyard sprinkler! What's on YOUR summer fun wish list?