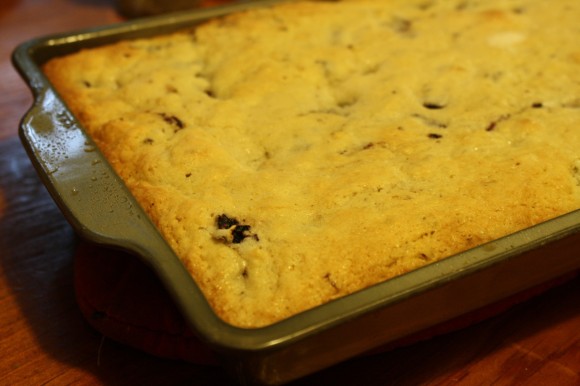 I made another recipe found on Pinterest! This scrumptious blueberry breakfast cake I made with egg substitute so Lil' Buddy could enjoy it too.
We mixed it up one night last week as the highlight of breakfast for supper.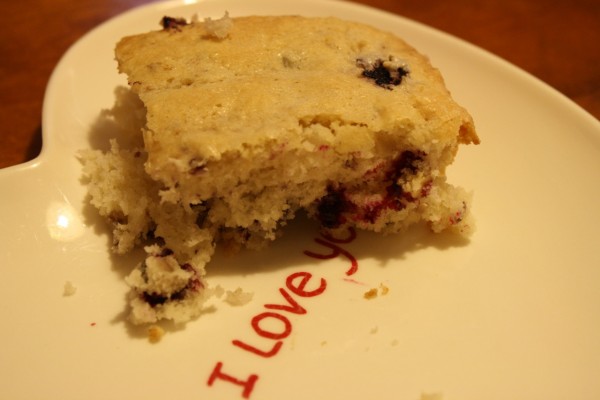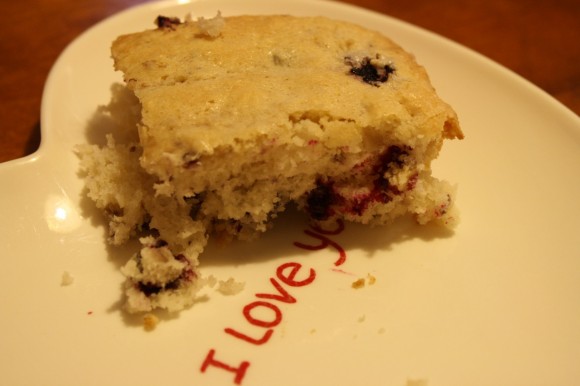 You must click over to Alexandra's Kitchen to see her delicious photos. You'll want to make it too! The recipe here.