"When can we have it?" – 14-year-old
"Amazingly delicious!" – 12-year-old
"This is a dream!" – six-year-old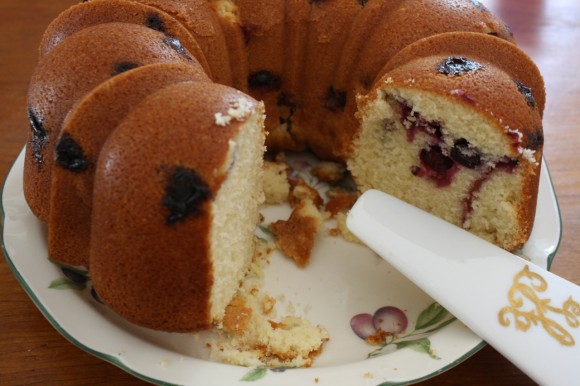 "Mmm. mmm. mmm. mmm. mmmm," was all I heard from nine-year-old.
This Blueberry Pound Cake is my first instagram success story. Kristin shared a photo of her blueberry pound cake. It looked so delicious I asked for the recipe.
I may or may not have made it again using the recipe I've used for a dozen years. Southern Living's Two Step Pound Cake then folding in the blueberries.
I guarantee you'll be saying something like the children did. You may even eat it for breakfast, all toasted up with a pat of butter. It's definitely simple enough to make on a Saturday to serve to those you love on Sunday.
Are you headed to the store for blueberries now?