Chalkboard chalk art is all the rage these days. We've long loved all things chalkboard. Our love of chalk and chalkboard goes back a long way. We have many chalkboards all over our house. Over the kitchen table, by the kitchen telephone, in the classroom, in the bathroom even. Then, over at Nana's house, she repainted her entire kitchen in chalkboard paint! She chalks all the time. Not only does she write inspirational sayings and draw fun things, she even writes out the fall football schedule.
One of my very favorite Bible verses. Especially at the start of the new year!
All that to say, besides our regular chalk pastel art, we have been enjoying chalkboard chalk art ourselves! In fact, we have found that it is not only a creative outlet but a wonderful tool for learning Bible verses. For keeping The Word within sight!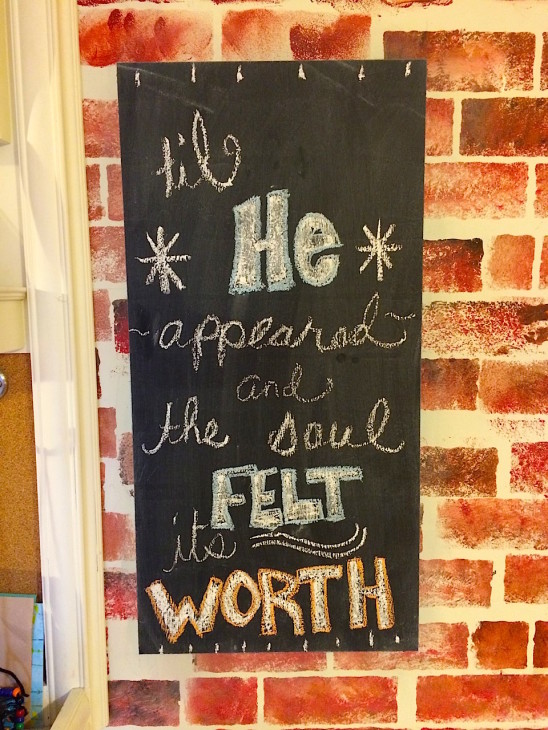 At Christmas time we had fun spreading Christmas cheer around the house. This is, of course, a favorite Christmas carol – taking over the chalkboard menu board.
Today, Nana and I share a few of our latest creations. Maybe you will be inspired? Every one of these verses and quotes were written in regular chalkboard chalk. Some colored chalk and some in simply white.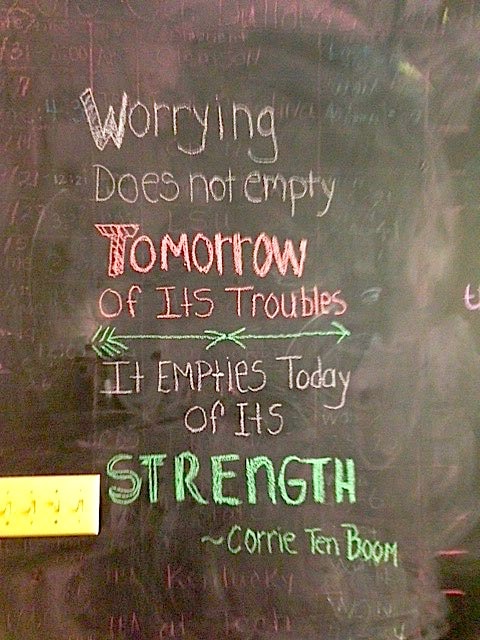 The chalk art, above, can be found in Nana's kitchen.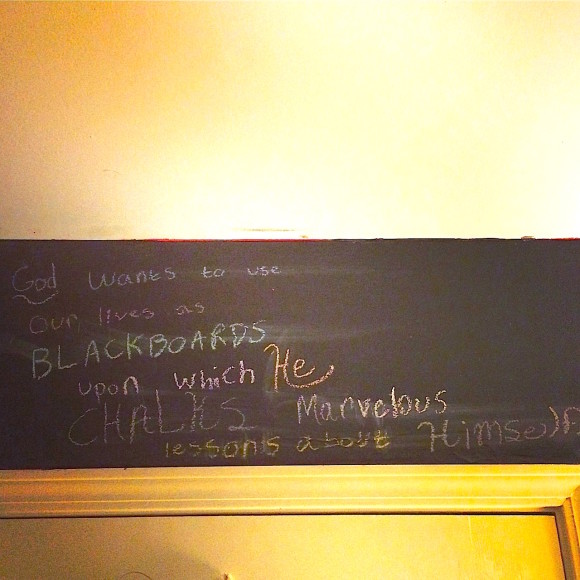 And this was written out by a child artist. Also found in Nana's kitchen.
"God wants to use our lives as blackboards upon which He chalks marvelous lessons about Himself." – Joni Eareckson Tada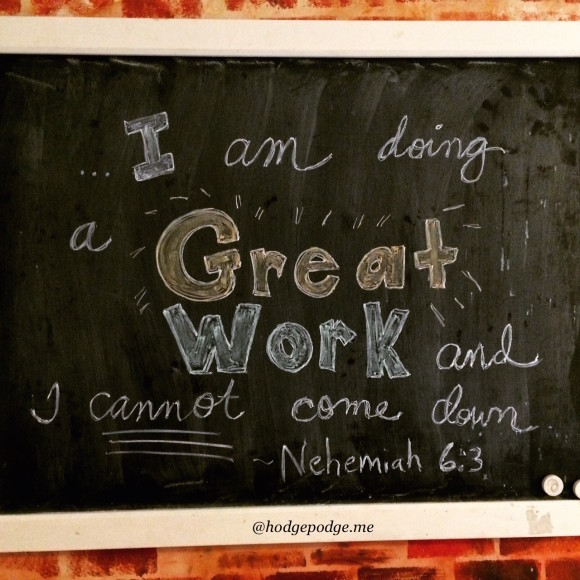 "I am doing a great work and I cannot come down." Nehemiah 6:3
Lessons from Nehemiah led by Andy Stanley in his message, "This One Thing". Nehemiah was up on that wall and focused on this one thing. He said, "This year you can do a lot of things. You will do a lot of things. But what is the one thing you need to do? What's the one thing that will make an extraordinary difference in your life? Begin to do it today… if we are really honest, there is something in each of our lives – a habit, a relationship, a debt – that deserves our attention this year." (For me, I am thinking of the great work of parenting and homeschooling).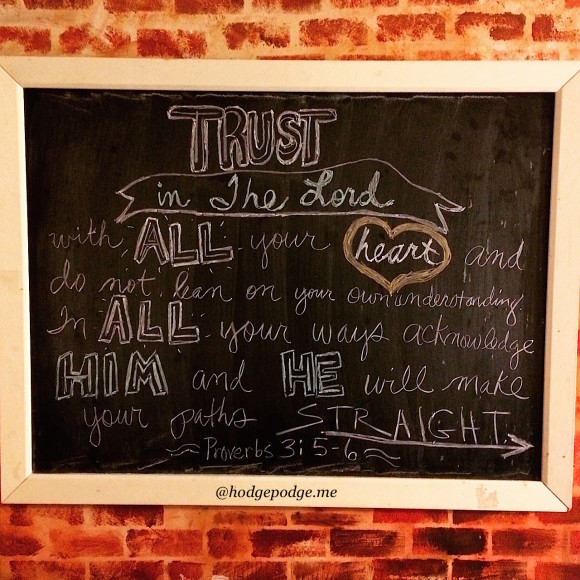 Trust in the Lord with all your heart and lean not on your own understanding. In all your ways, acknowledge Him and He will make your paths straight. Proverbs 3: 5,6
Nana also received some of those really neat chalkboard pens for Christmas. Maybe we can share an update on how those work.
Silly goose doing her Teaching Textbooks Math at the well-used and well-loved chalkboard desk.
I hope these examples will encourage you to put some inspiration around your house where you can see it! Write them on the doorframes of your houses and on your gates. Deuteronomy 6:9

You might also like…
Follow Tricia's board All Things Chalkboard on Pinterest.
You ARE an artist! What have YOU been chalking?