Cultivating curiosity with nature study in your homeschool is simply a delight. It comes naturally with just a bit of practice. Here is how independent nature study went one day in our homeschool.
"Mama, I need a towel because I did one of the nature prompts," she calls through the cracked open back door. I look and her feet are covered in clay. I smile.
"Make a little mud and walk through it in your bare feet." ~ August Outdoor Hour Challenge Newsletter
Cultivating Curiosity with Nature Study in Your Homeschool
Earlier I had printed the Outdoor Hour Challenges nature study grid and placed it in the middle of the kitchen table. She saw it after she finished up her math. She was sliding her flip flops on to run out the back door and swing.
"Can I have this all for myself?" she asks. "Sure," I say. "Have fun." She takes the paper and a pencil. I watch through the kitchen window while I tuck dishes in the dishwasher.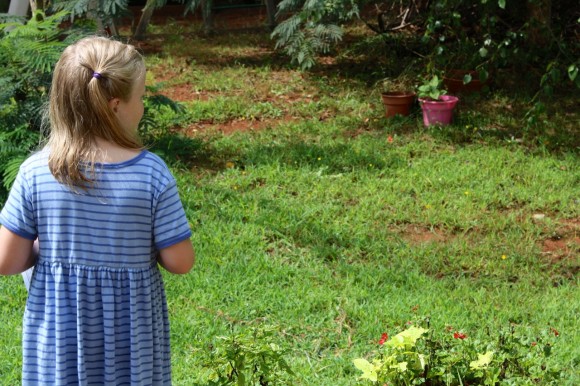 She's six. And she's had practice. We've noticed nature together for some time now. And for some time now, she's pointed things out to me. She wants to study nature as part of her day. Curiosity with nature study.
She took the grid and went out in the backyard by herself. I had the pleasure of watching this first grader of mine. And I had a very hard time keeping myself inside. "Sit quietly in the garden for 5 minutes. What did you hear? What did you see?"
Because she made it look like such fun.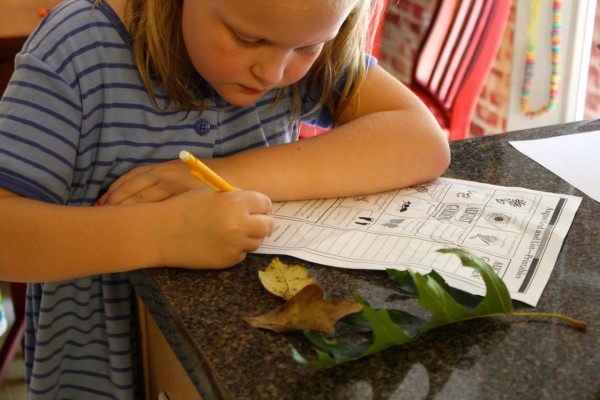 Back inside, she circled the things she did. Find three leaves of different shapes.
She draws a flower with a spiral. And she tells me all she did. All she heard. She noticed.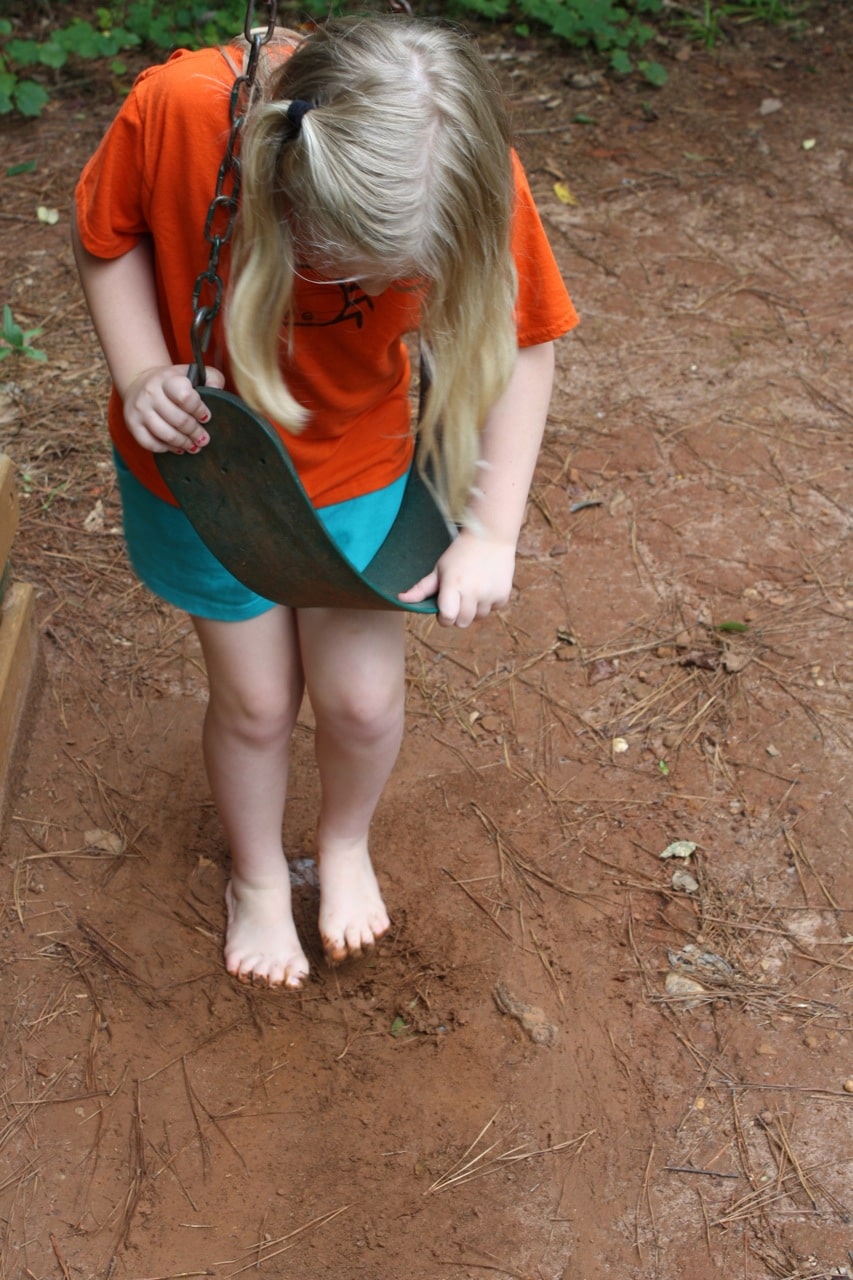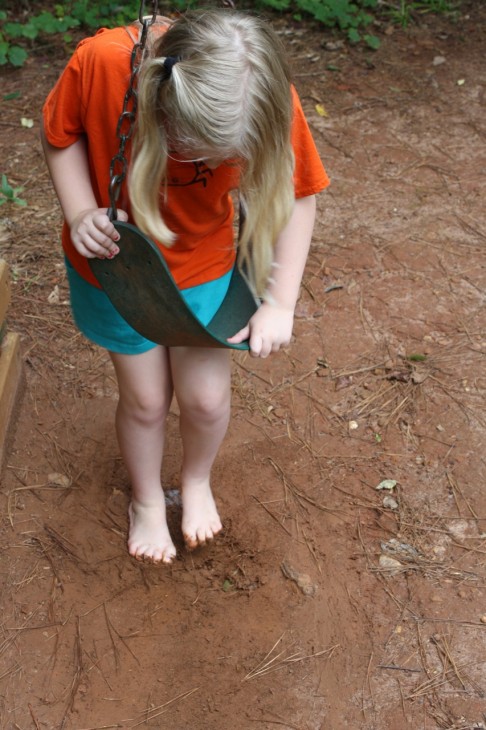 And I listen and smile. "I dug for worms but I didn't find any," she says. The rest of the children take notice and start their own curiosity with nature study time. And I am grateful…
seeing the delight!
mud, Georgia red clay
visit with great-grandmother on a Saturday, having a picnic on her screened porch, watching birds on her feeder
noticing the last days of summer sorts of things. Only a few hydrangea blossoms, shorter days
the sound of the swing set
sudden downpours of rain
the promise of fall nature study ahead!
all the simple nature prompts that remind us to enjoy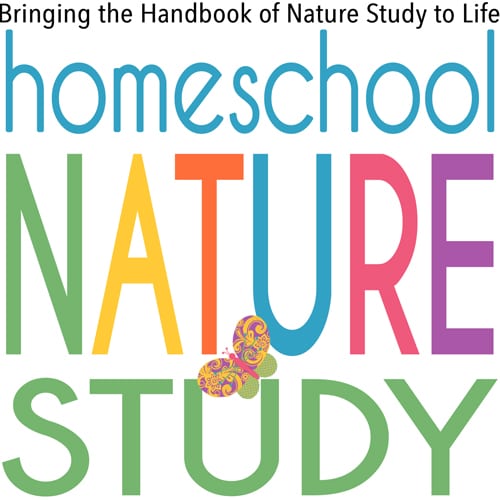 A fiery sunset, tiny pansies by the wayside, the sound of raindrops tapping on the roof – what extraordinary delight we find in the simple wonders of life! With wide eyes and full hearts, we may cherish what others often miss. ~ author unknown
Counting the gifts of curiosity through nature study #4113-4126. Published August 2012.