Many a time I have found myself pausing and being thankful that the younger two that make up our elementary homeschool are so close in age. Almost exactly two years apart with the same birthday month. They are buddies and they cheer each other on in their learning. Older sister coaches reading. Younger brother waits patiently while she finishes handwriting – and then they are off to play together. Here are our elementary homeschool curriculum choices.
So, each day I start with the little ones first. And I know the day will come when they outgrow the little desks. But before I get into curricula resources, I want to share with you part of the continuing homeschool makeover. A big part of homeschooling is finding your groove. We've found that learning centers are the very best for our ages and stages.
I really love our bay window in our homeschool room. It's the perfect spot for the two little desks Nana gave us when we started 'officially' homeschooling. (I've been asked several times: The desks came from Pottery Barn Kids in 2001. I've checked and they are no longer selling them. You might be able to find some on Ebay?)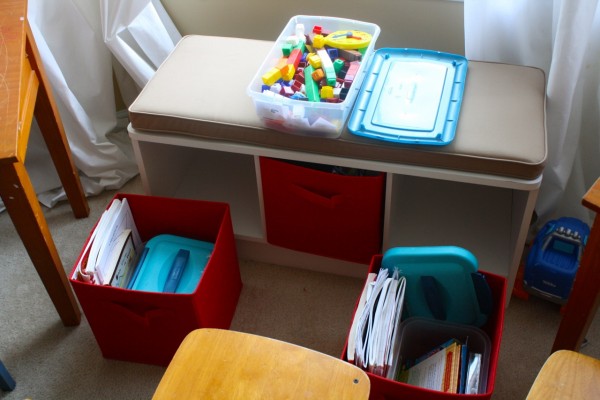 Cubby bench. But our two littlest ones needed some easy storage close to their desks. They have been using plastic workboxes. Those were displaced when we got our IKEA baskets. Chief Organizational Officer, Hodgepodgedad, found this little cubby bench at Target. The three, red, fabric boxes were also purchased there.
We have to be practical around here. So, the two youngest children and I each have a cubby! One for Lil' Buddy – next to his desk on the left. One for me in the middle. And one on the right for third grader. Everything is right there where we need it. Rod and Staff English, Saxon Math…all the basics for starting the school day. Plus, I have a soft spot to sit or workspace to spread out math manipulatives.
A Hodgepodge View of Homeschooling from Multiple Ages
Please Note: Remember, these are tools that have blessed our family big time. But they may not be the very best fit for your family. And, of course, with the exception of the three Rs (reading, writing and arithmetic) we NEVER do every bit of what is listed below every single homeschool day. (These are ALL the resources we've used in all our years of homeschooling). Ours is a slow and steady approach.
~Any affiliate links included are for resources we absolutely love and truly depend on. Please see our disclosure policy.
The children should have the joy of living in far lands, in other persons, in other times – a delightful double existence; and this joy they will find, for the most part, in their story books. ~ Charlotte Mason
You might know that my husband and I are owners of The Curriculum Choice homeschool review site. So we extend a standing invitation to visit there at any time. The group of fellow, veteran homeschoolers there regularly shares reviews of those favorites that they use in their homes and love for their homeschools. You'll notice that many of my reviews link over to The Curriculum Choice.
Elementary Homeschool Curriculum Choices
In the past I have shared our homeschool curriculum choices by grade. I list those below. But from now on I will keep our elementary choices here in one spot:
5th Grade (these were plans for my kinesthetic learner who will be a 7th grader this year)
During the 2014-15 year (more detail on each of these in the sections below):
Lil' Buddy is a first grader! No more preschoolers at Hodgepodge. He will be moving up to Saxon 1st grade math with the meeting book, A Reason for Handwriting A, Spelling Workout A and continue on in Alphaphonics.
Littlest Girl is heading into 3rd grade. She will be using the same curricula the others have in the past, with one exception. Instead of Saxon Math 3, she will use Teaching Textbooks 3rd grade. She's excited about that!

Our Elementary Homeschool Bible Favorites
Answers for Kids from Answers in Genesis – How did all the dinosaurs fit on the ark? – Abby G., age 6, New Mexico. If you are like me, you are asked these sorts of questions by your children. And, maybe like me, you are still learning too? You want to be intentional in building a Biblical foundation and worldview. Enter The Answers Book for Kids, Volumes 1-4. These question and answer books are aimed at an age six to 12 year-old-audience.
Leading Little Ones to God – my full review at The Curriculum Choice. This is a book we purchased as part of our Sonlight curriculum the first year we started homeschooling. We are rereading it again as a family, bedtime devotional. "It's time to read Leading Little Ones to God!" Freshly bathed and pj-clad, he announces it while rolling his matchbox cars around the coffee table. We read a selection together each night, building memories and discussing basic Bible truths.
Child Training Bible – The Bible is the tool for life. The resource for parenting. The Child Training Bible (CTB) makes it easy to use as just that.
Grace for the Moment devotional for kids by Max Lucado – We are into our third year now. We all read it often and adopted it as our evening family reading. Let's do it again!
or any other selection from our basket of devotionals

Elementary Homeschool Language Arts
Why We Love Rod and Staff English (R&S) – (In answers to a question from a friend) Yes we love R&S and have used it from the start. My children all excel in language arts and grammar – their strong point. So, though I also had heard that it was rigorous I kept them on grade level. My eldest, like yours, is also "an avid reader, has only done just a bit of formal phonics instruction (since (s)he read so well and so early)." My older ones have moved ahead some in the middle and high school grades. We do the lessons mostly orally in the youngest grades. Somewhat independently in the upper grades.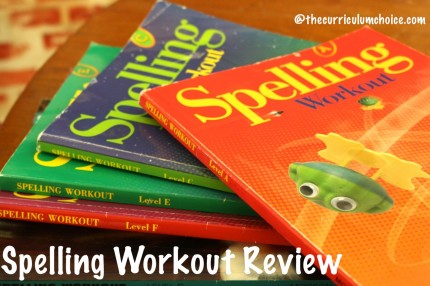 Spelling Workout – When you stick with a curriculum throughout your homeschool years, I believe it speaks volumes to its success and ability to meet the needs of different learning styles. Spelling Workout is more than just spelling.
A Reason for Handwriting – my full review – A Reason for Handwriting has been a mainstay over the majority of our homeschooling years. We have tried two other handwriting resources but have always come back to this one. Why? One workbook – all in one spot. Dear fellow homeschool mom – it's all together for each, individual grade. Just open and go.
Alphaphonics – a primer for beginning readers. Basic. Simple. Long-lasting. Used with all of our five children to learn how to read. The phonics book that has been the go-to teaching tool in our family. Alphaphonics by Sam Blumenfeld is a full, logical resource for teaching students of all ages to learn to read.
The Gentle Ways of Reading – all the readers and resources we love plus Slow and Steady Get Me Ready.

Elementary Homeschool Math
Saxon – Since we started homeschooling our eldest, each of our children begins with Saxon Kindergarten. Saxon offers that spiraling approach and a wonderful grounding in the basic concepts. We do love our teddy bear counters! For K-3rd grade we use Saxon. Boy have we gotten our money's worth out of the Saxon K kit! As I mentioned above, our youngest is using Saxon Math 1 this year.
Teaching Textbooks – For 4th grade and up we turn to Teaching Textbooks. This year rising third grader has been begging to do Teaching Textbooks like her older siblings. My eldest two worked through Saxon to middle school grades. That's where we hit the struggles and the family was growing. Honestly, math got a little overwhelming once my older children reached middle school and I had a toddler and a baby. My children and I both needed help. That's when Teaching Textbooks blessed us big time. (More on Our Experience with Teaching Textbooks).
Homeschool Math with Multiple Ages – a round up of all our favorites.
Living Math – as I mentioned in our Preschool and Kindergarten Curriculum Choices.

Science and Nature Study
Third grade is when we start using an actual curriculum with our younger children. More on why in 10 Pieces of Advice I Wish I'd Known Before I Started Homeschooling.
More on that in my Marine Biology for Multiple Ages and my review of Apologia Swimming Creatures of the Fifth Day.
Land Animals of the Sixth Day – we enjoyed with our field trips to the Atlanta Zoo with our family pass!
Astronomy – We are still amateur astronomers because of this study! Our favorite Astronomy resources.
Anatomy and Physiology – With 14 lessons in Anatomy and Physiology, most can be divided into two week segments. I have found that I can be very flexible with these resources. We use them for: Read Aloud Time – we have a good habit going of spending some time just after lunch when I read aloud the text and the children work on their notebooking journals.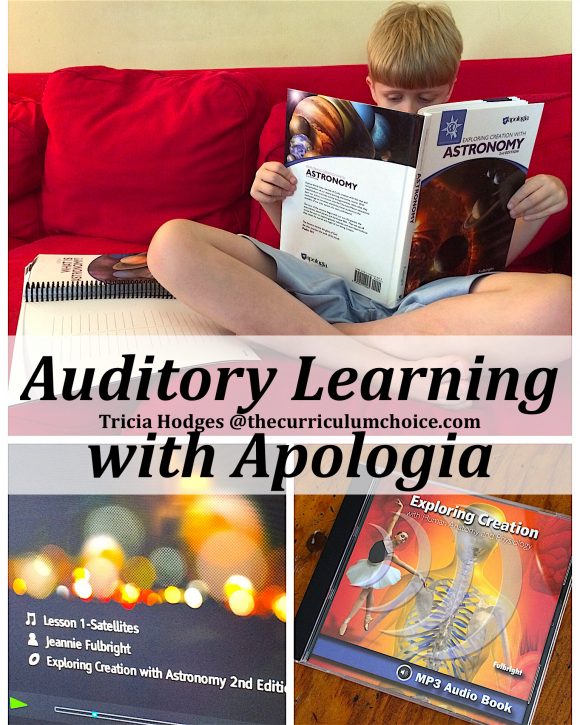 Apologia Science for Auditory Learners – The best way that two of my children learn is by listening. They are auditory learners. How do I know? They are drawn to any sort of recording. Audio books. They love for books to be read aloud. They both even love a lecture type setting.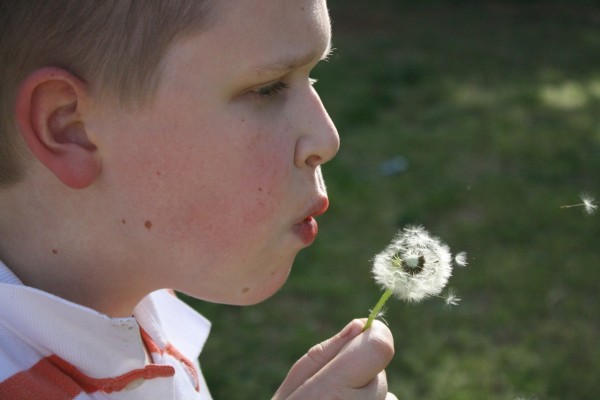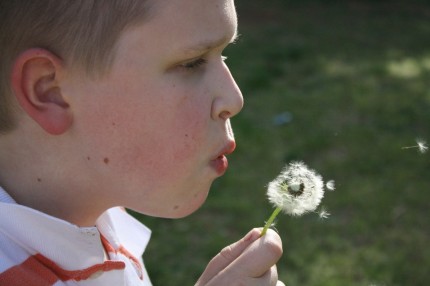 And I have whole 'nother post on Science with Multiple Ages which includes Answers in Genesis: God's Design For… series, Apologia Exploring Creation series, Outdoor Hour Challenges by Handbook of Nature Study and more. All those things we love!

History and Geography
We love Tapestry of Grace for our age range and I share extensively about that in our Curriculum Choices for Multiple Ages and my series on Tapestry.

Art, Art Appreciation, Fine Arts
How an Art Box Inspires Artists – I often hear fellow mamas say that they would love to offer their children more chances for art every day. That statement is usually followed by: but I…Let me offer you a simple solution. An art box. See, I am very much the practical and make-it-easy type of mother. This solution is so practical you will find it easy to pull out the supplies for an afternoon of art.
We often pull out the chalk pastels and do an art project around a favorite book we are reading. Last year we aimed to do a Painting a Day! (even something as easy as paint with water.)
Art and Children's Books – A wonderful way to introduce and encourage children in a love of art is to do a project around a beloved book.
We revisit and continue to share new art tutorials based on what we are studying. Many thanks to Nana for always teaching in an I Drew It Then I Knew It way and inspiring Art for All Ages!

Harmony Fine Arts (my full review) – our favorite curriculum for artist and music appreciation. We gather around after lunch – usually on a Wednesday – and listen to our composer and study an artist. Sometimes we follow with hands on art.

Extracurricular
Both of our youngest two children will participate in weekly children's choir at church (earning hymn 'n m's – hymn memorization trophies along the way ) as well as missions activities. Now that Littlest Girl is a third grader she can participate in Chimes. Littlest Girl is also going to start her first year of drama troupe.

More Elementary Favorites

More on All We Love for Elementary Homeschool
Our elementary-aged children join in all that we do together for history, science, art, music appreciation and more. Each at their own age and ability level.
Follow Tricia's board Best of Hodgepodge on Pinterest.
My Best of Hodgepodge Pinterest board

Hodgepodge Homeschool Curriculum Choices
Each of these links will be live as I share about them:
Linking up to iHomeschool Network's Back to Homeschool Blog Hop!

No one can teach your child like you can. What a phenomenal privilege is yours. ~ Max Lucado
Be sure to stop back by or subscribe now. I share more of our homeschooling for all our ages – elementary, middle, high school – throughout the year.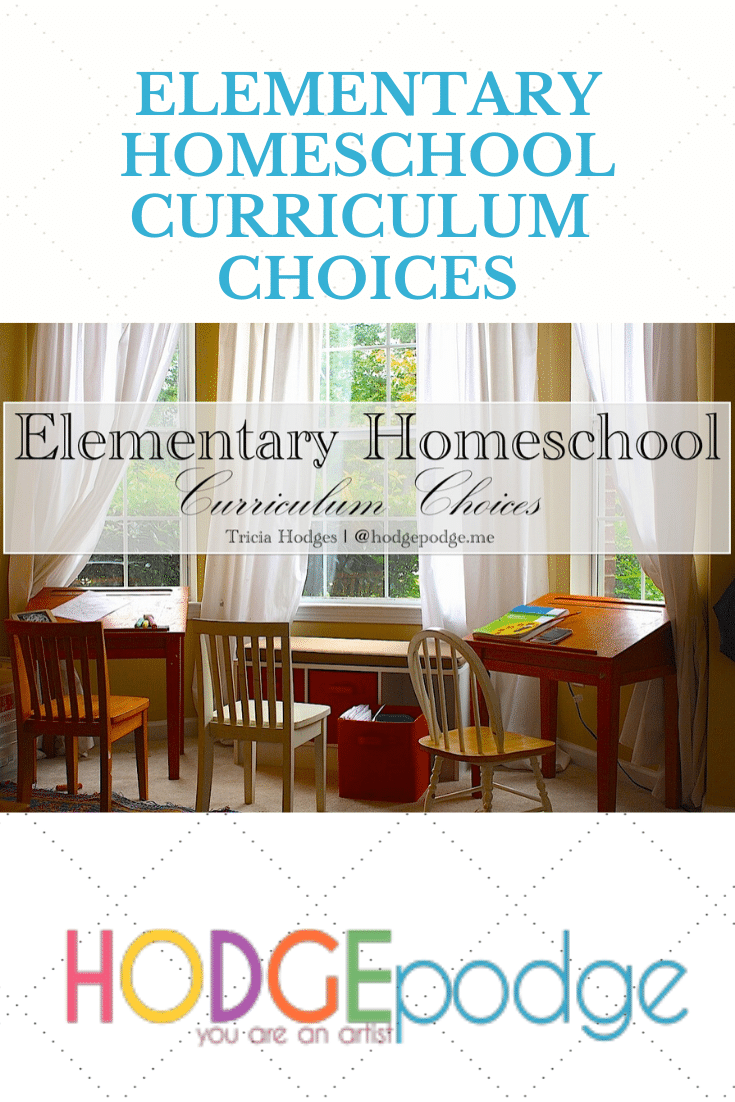 -originally published June 2014
Save
Save