I'm starting a new Saturday series here on Hodgepodge based on my Fast Food for Slow Sundays post at Habits for a Happy Home. Yes, it is possible, with a little pre-planning, to feed your family plus some guests – at home, after church. I've found a happy medium in sticking with some simple yet delicious basic meals. Meals that are frugal and stretch to feed a crowd. Meals that are filling for all those growly tummies! Since it is necessary for us to live an allergy-friendly lifestyle, we rarely eat out as a family after church. We pile in the family van and head home…
Today, I'm sharing a southern favorite. Comfort food for Sundays. This is an easy casserole to make ahead then warm for Sunday lunch…
I remember that some of my sweet, Sunday school ladies brought us this casserole after I had a baby. It is comfort food at its best.
One evening on Facebook I shared that we were having Italian Stuffed Shells then asked, What are y'all having for supper? Lacey replied Poppy Seed Chicken. I asked that she please, please share the recipe. And she did. See she's a Phillips. And I used to be a Phillips. We must somehow be related, if not by name then by a love of Poppy Seed Chicken.
First you stir together cream of chicken soup and cream of celery soup. I only had cream of chicken so I used two cans. Then, there's the sour cream. And a whole stick of melted butter. I've always said just add a stick of butter to anything and you have a southern casserole. Lacey understands that too.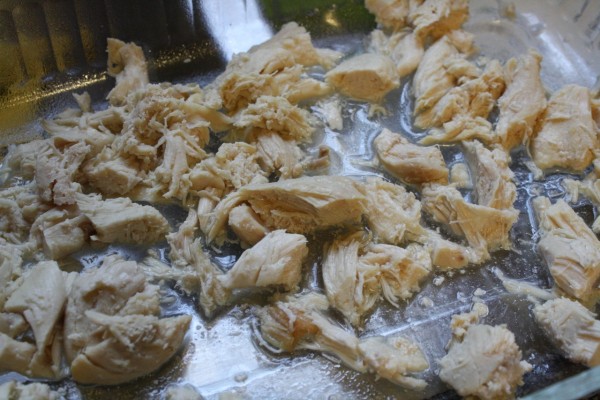 Then you spray the 9×13 pan and then you put your cooked chicken in. I pulled some frozen, cooked chicken from a recent big-shop cooking session.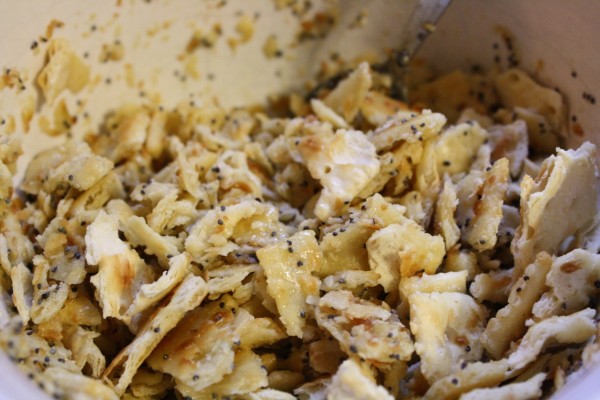 Melt your butter. Mix in 2 tsp poppy seeds. Crumble the sleeve of saltine crackers and mix all together.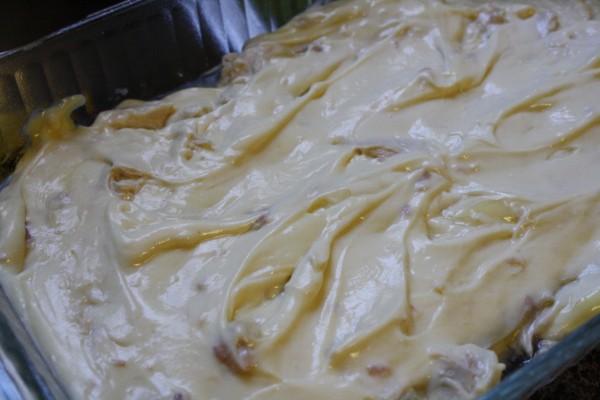 Spread the soup mixture over the chicken. Then top it all with the cracker and poppy seed mixture.
Lacey's note: I usually serve this with rice and a green veggie. It's always been a big hit with my friends and my college students! Hope you enjoy 🙂
It was absolutely delicious! And now I have something new in my spice cabinet. First time I'd ever bought poppy seeds. Thank you Lacey!
Interested in more ideas for Sunday lunches? All are easily adaptable for any day of the week. Click over to Fast Food for Slow Sundays, the starts of the Hodgepodge road home. Practicing the habit of hospitality and family around the table!
What will be on your table this Sunday?