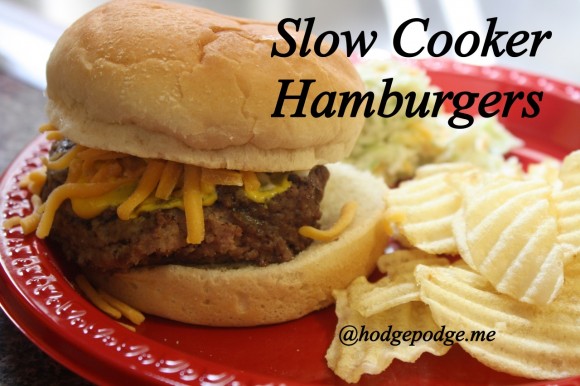 This is one of those sorta made up recipes. One of those I was scratching my head Saturday night trying to figure out how I was going to fix hamburgers for Sunday lunch.
It worked! I put a dozen, warehouse club-bought, pre-formed hamburger patties into the slow cooker. (They were not frozen). Just piled in every which way. Turned it on low at 7 a.m.
And enjoyed them for lunch at 12:30 p.m.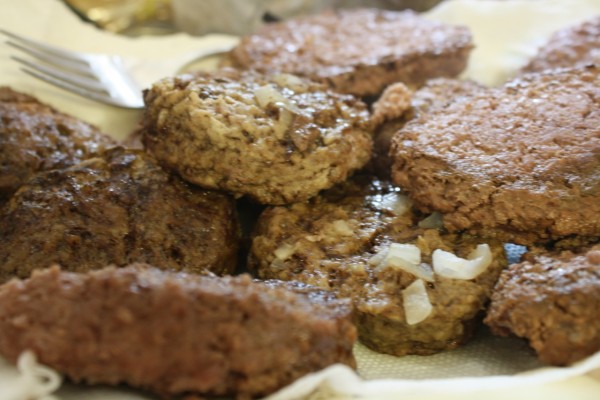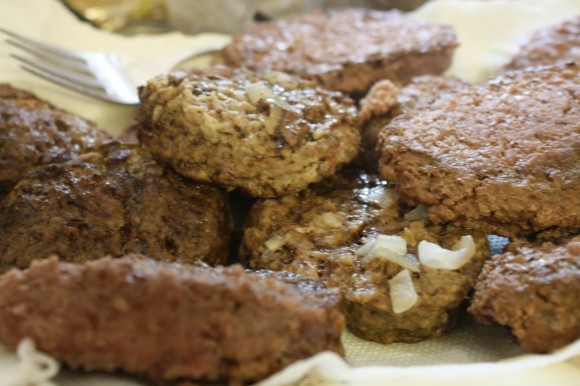 This makes nice, soft patties. We added a bit of salt and pepper to taste. Plus all the fixin's and Beloved's Slaw on the side. It made for a fun, family birthday Sunday lunch celebration.
For more Sunday lunch ideas – that can be enjoyed any day of the week, see Fast Food for Slow Sundays at Habits for a Happy Home or the other recipes posted in the FFSS category.
Don't miss any future slow cooker recipes, subscribe to Hodgepodge.

Save