Another favorite for Sunday lunch. Slow Cooker Pizza from Taste of Home.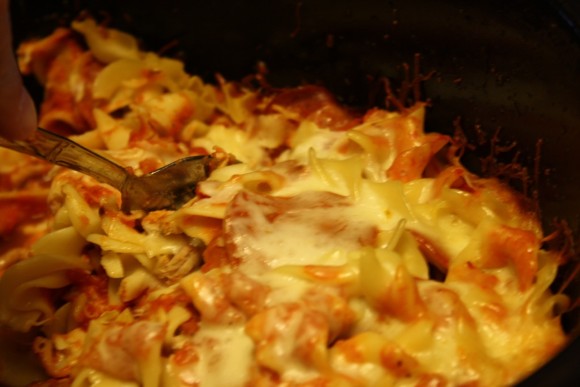 It's a pasta version with pepperoni (we use turkey pepperoni) and lots of cheese. Click over for the recipe. Then serve it up and enjoy the smiles.
For more Sunday lunch ideas that can be enjoyed any day of the week, see Fast Food for Slow Sundays at Habits for a Happy Home.