One of the joys of homeschooling is designing the schedule that best fits your family. There are so many creative ways for fitting in homeschool subjects. And that creative learning can change, adapt and adjust as your children grow.
Fitting In Homeschool Subjects – One More Thing After Lunch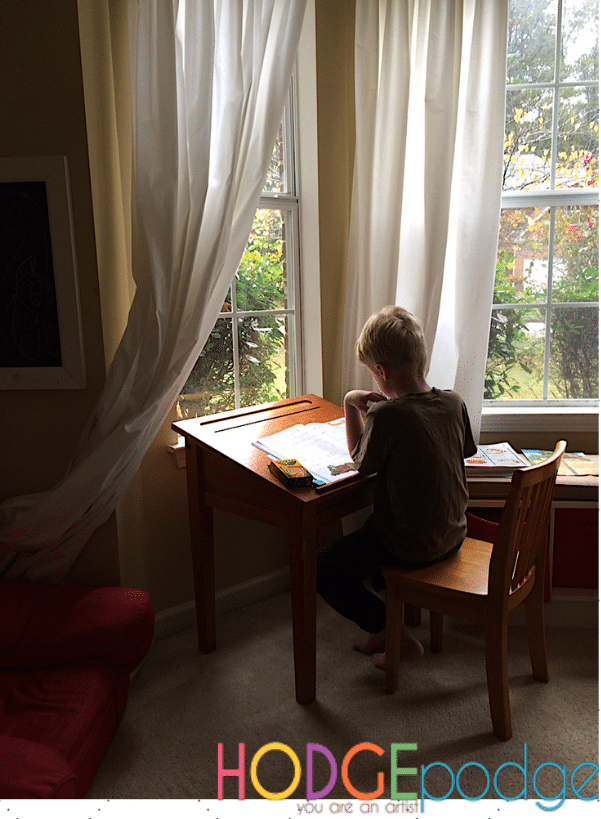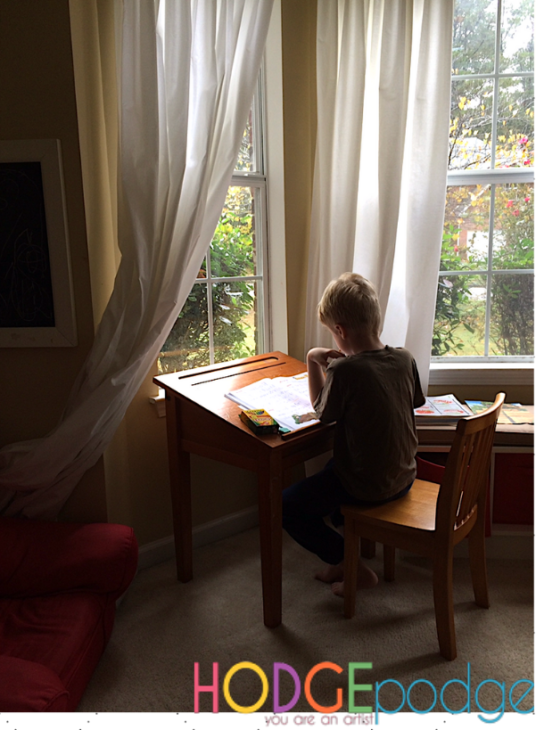 In the early days of Hodgepodge homeschool, we leaned heavy on certain habits. One of those habits was One More Thing After Lunch. It was an eye-opening, mind shift sort of habit for me. A habit my friend Kerri suggested when I was wondering why we couldn't finish everything before lunch. I really liked finishing everything before lunch. But as the children grew, it became more difficult.
One more thing after lunch. One more thing after lunch. This is the one thing that really changed our homeschool.
The idea is just as it sounds. You choose one more subject to do together immediately after lunch. I suggest you make it something delightful so it is anticipated!
So that one more thing after lunch habit really helped us get one more thing done. It sure helped with fitting in homeschool subjects. And as the children moved into upper grades it quickly became a few more things after lunch. Read more on Fitting in the Homeschool Extras.
Do you see how this habit helps us to accomplish quite a bit during a week? How it helps a mama to not feel quite so overwhelmed? The learning is spaced out over an entire week. And there is time to enjoy. Plus the children don't mind just 'one more thing' after lunch. Sometimes we do several more things. (And as middle and high schoolers, we always were doing more things into the afternoon. So, this habit helps younger children transition to upper grades learning!)

–Helpful Homeschool Habit: One More Thing After Lunch
But also as the family grew, we discovered other ways for fitting in homeschool subjects. We adapted to schedules and learning styles. Like:
Night Homeschool – especially a hit with middle and high schoolers when you add tea or hot chocolate and make it a coffee house style setting!
Reading Week – all the favorite books all week long. Yes!
Afternoon Quiet Time learning – another foundational habit
Reading at Bedtime – what a way to grow a love of reading!
and many more!
One More Subject After Lunch has changed our lives and added the spice to our lasagna learning. It's enrichment!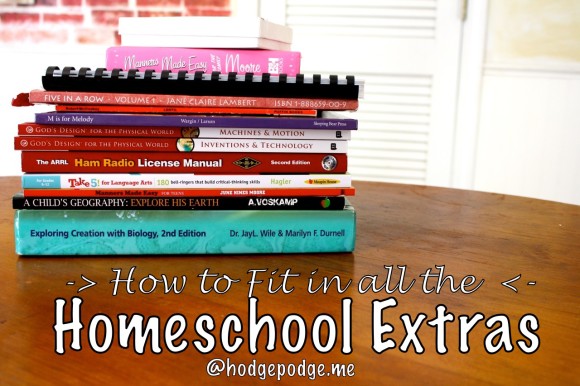 Fitting in the Homeschool Extras
I have a whole series on How to Fit in the Homeschool Extras you might enjoy. Of course our definition of extras changed some across our homeschool years as well. Many of those extras became necessities, passions and joys!
My friend, Kerri, shares more posts here. She has so many great ideas! Be sure to check them out.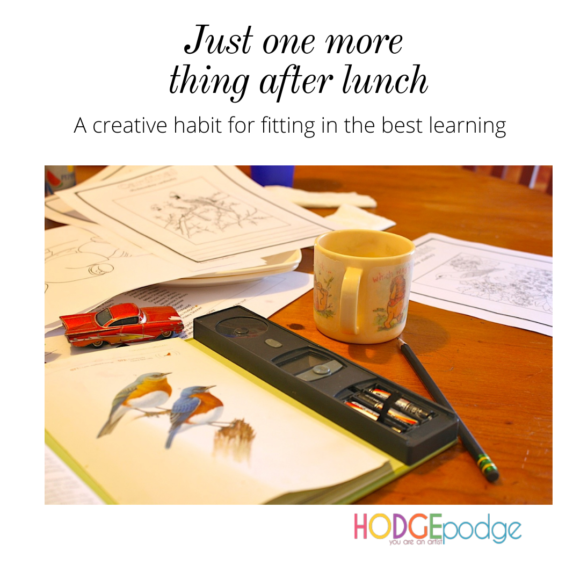 Please be sure to let me know if you have tried this habit and how it goes! Leave me a comment! Or, do you already practice this habit in some way and have tweaked it to your needs? I would love to hear!