It's time to get back to basics and talk about getting started in chalk pastel art. And what better way than to give you, dear reader, a basket full of goodies for just such a purpose? And because it is so very simple to get started in chalk pastels, this is a simple basket. A Simple Start in Chalk Pastels…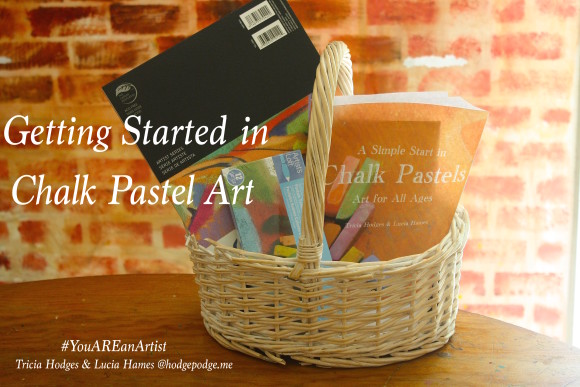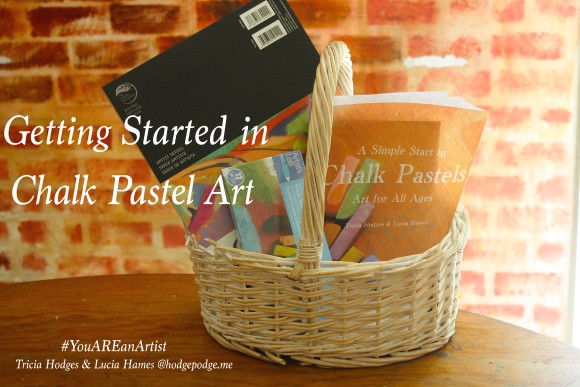 Because you are an artist, all you need are three supplies:
Starter set of chalk pastels ($11.99 value)
paper (Pastel paper value $12.83)
tutorials like A Simple Start in Chalk Pastels art curriculum –  45 tutorials in all – a lesson a week for an entire school year! (value $24.99)
= $49.81 value!
BONUS $25 to spend at chalkpastel.com – pick from all our art curriculum books. Maybe you would like A Seasonal Start in Fall Chalk Pastels or our Chalk Pastels Through the Seasons bundle?
= $74.81 Total Value!
Now for the giveaway!
Simply follow the instructions on the rafflecopter widget below:
a Rafflecopter giveaway

Be sure to click over and enter all the basket giveaways by the bloggers at iHomeschool Network!

It's an ART SALE!
$10 off A Simple Start in Chalk Pastels – only through 8/23/15! (Please note: Should you purchase this art for all ages ebook and win our Getting Started in Chalk Pastel Art basket giveaway, we will refund your purchase.)
FREE for all! Did you grab your absolutely free ebook, Getting Started in Chalk Pastel Art. All our very best tips for getting started.