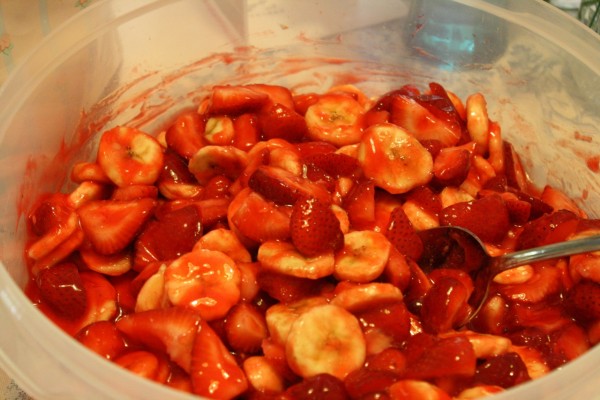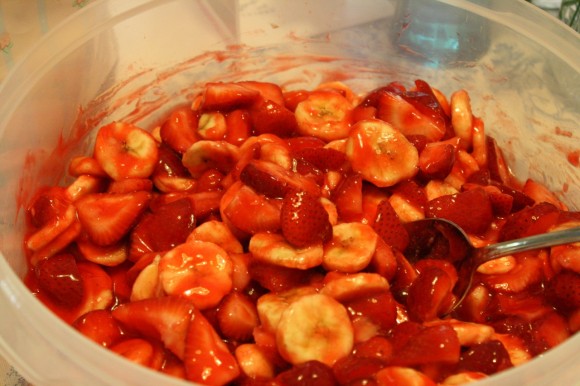 One jumped. One twirled. My children's reaction when Grandma and Grandpa came through the door with the large bowl full of their favorite fruit combination.
Strawberries. Bananas. Strawberry Glaze.
That's it. Cut up strawberries and bananas and stir in the glaze. Grandma says you can find the tub of red, strawberry glaze at the grocery store. It's usually in the produce section right next to the strawberries.
Simple. Delicious!
Originally published May 2010