We have said so many times that we should do a Harold and the Purple Crayon Chalk Art. And so we finally did! There is just so much you can do with the inspiration from this favorite book! We have loved Harold and all his adventures since our Five in a Row days.
Harold and the Purple Crayon Chalk Art
And so, one afternoon this week, we pulled out the chalk pastels. Just like Harold, we picked up the purple chalk pastel, and we started drawing.
First, the city skyline as in Harold and the Purple Crayon.
Then we each chose a letter from Harold's ABCs and made purple chalk pastel pictures from the letters – just like Harold did!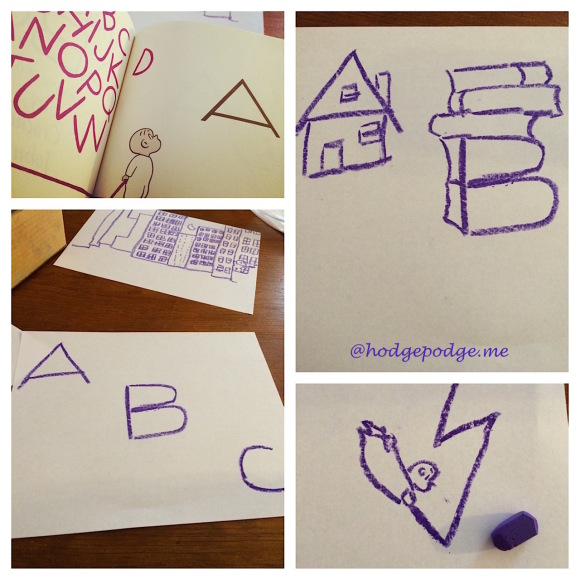 And still there are still so many more we can do!
I encourage you to pull Harold and the Purple Crayon off your shelf or pick it up at your local library. Then pick up your purple chalk pastel – or crayon – and go on an artistic journey like Harold did.
Even more Five in a Row art lessons with Chalk Pastels and Children's Books.
Because you ARE an Artist!
FEATURING YOU! YOU ARE AN ARTIST!
So, paint your Harold and the Purple Crayon and be sure to share with us! Simply tag @chalkpastelart on social media, use the #YouAREanArtist hashtag, or upload a photo to the ChalkPastel.com Facebook page!
A note on chalk pastels: Pastels are an easy, forgiving medium. Fun for children and adults alike! Details on the pastels and paper we use, how and where to purchase, and links to all of Nana's other pastel lessons are here: 100+ Free Art Lessons for All Ages plus the video The Very Few Must Have Supplies for Chalk Pastel Art. A simple set is very affordable. Nana also teaches acrylic lessons.
The practical aspects of a mess: Pastels are blessedly messy. We always have baby wipes close by to wipe hands. We wear something we don't mind getting stained or don a smock.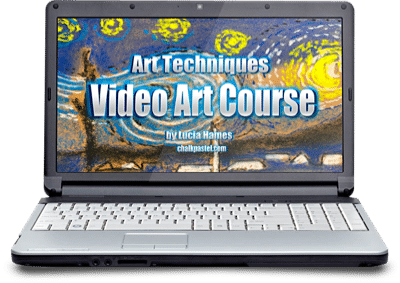 Do you and your artists learn best with a video art tutorial? Find our Video Art Lessons at ChalkPastel.com!
-originally published November 2014