Warning
: Trying to access array offset on value of type null in
/home/n0c986d/public_html/hodgepodge/wp-content/plugins/amazon-associates-link-builder/vendor/mustache/mustache/src/Mustache/Parser.php
on line
278
Quite sporadically I have shared the blessings and successes of health and diet adjustments at Hodgepodge. You likely know about the allergy challenges we face with our children. But now that it's been eight months of a diet change, I thought I'd share the triumphs in healthy living for me – the mama.
Over the next little while I'm sharing a Healthy Mama series. I plan to let you know how I've lost 22 pounds and now need new clothes. Not only that, I feel better than I have since I was in my early twenties.
Why am I finally sharing? I've been asked by several – "Tricia, what are you doing? You are losing weight and you look great!" I was reluctant to share because I wanted to be certain to have months of proof. To honestly see long-range results.
(The information I share here is by no means medical advice. Just simple, practical encouragement and sharing of how thrilled I am to find what works for me. Some links are affiliate links to products we have grown to love and truly depend on. See our disclosure policy. Please know I am not a dietician though I feel like with my parenting and allergy-friendly living experience I could be a nurse practitioner. 🙂 )
See, I am constantly learning new things while managing and caring for my epipen toting children. One child was gluten free eight years ago – back before there were entire sections of gluten free foods in every corner grocery store.
And it wasn't until my dear friend Jenny suggested that my struggles might be food related too – that I had considered eliminating foods – for myself. The more I have learned about my children's allergies and how positively they react to eliminating foods from their diet, I started to think about my health.
I have experienced decades of inflammatory arthritis (thankfully, not rheumatoid arthritis). This inflammation had me in to the rheumatologist at least a couple times of year to have enormous amounts of fluid drained from my knees and to get a shot of cortisone. Plus, in the last several years I have experienced overall joint paint. I started asking the question: Could my body possibly be reacting to foods as well?
This photo was taken in July of last year. Six short weeks of a gluten free diet and I could walk to the end of this favorite trail with my family. Prior to that they would walk ahead and I would wait on a bench. I have always loved walking for fitness. And now this gift has been returned to me!
Low Sugar Living
Several years ago, my aunt went on a no sugar diet and eliminated other foods as well. Mainly those with acids. She saw wonderful benefits! When she read my post on Awaking to the Aching, she suggested I consider the same diet.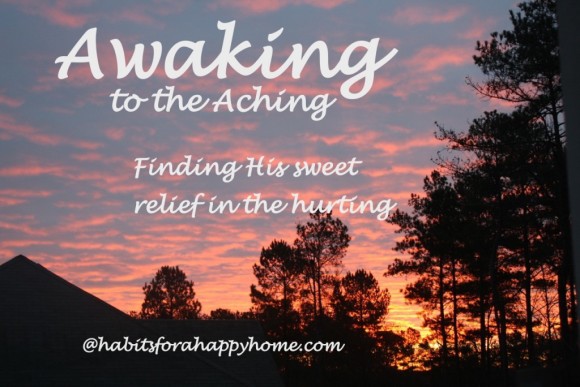 I have been following her diet for three years (though mine is more low sugar than no sugar.) I did see good results. In the great style of a blogger, I shared recipes and, of course, I started a Low Sugar Living Pinterest board! But I continued to have the sudden knee swelling and overall joint paint and inflammation. I even spent an entire year on a low dose of Prednisone. Ugh! The last straw was having my knee drained again in May of 2013. The sudden knee swelling seemed to be so severe – almost like an allergic reaction. So I sought the advice of my friend who had been sharing her journey in Facebook statuses.
I have not been alone! Thanks to my friend Jenny. Plus Hodgepodgedad also has a good friend who has seen remarkable results with a gluten free lifestyle. He and I both read the book,
Last October I was able to hike again for the first time in years. Well, not mountain climbing but hills seem like mountain climbing to me. And I was able to do it!
For years now I've shared tips and recipes for dealing with my children's allergies. Even recipes at Food Allergies on a Budget. Here is my Simple Start Guide to Egg and Nut Allergies.
Benefits of a Gluten Free Lifestyle (Positive Changes I Have Noticed)
The biggest change I have noticed is in my hands. My fingers look normal – not swollen all the time. Soon I am going to have to get my rings resized because they almost fell off swimming in the pool late last summer! They continue to rattle around on my ring finger.
I feel better – have more energy. I can go a week or more without needing an afternoon nap!
I can walk further distances. At the end of last summer I could walk for fitness again! It was freedom!
My joints feel stronger.
Overall – inflammation is down. I don't wake up aching any more unless I have eaten something I shouldn't have.
We've also noticed improvements in some of the children. One child in particular with very low energy – feels much better when he eats a gluten free diet.
Over the course of the summer, I replaced gluten filled with gluten free products. This transition time was good not only because of all the benefits I listed above but also because it gave me time to build my confidence. And to learn that, just like my allergic children, there is still so much more I can eat!
This photo, from September of last year, was also a milestone. I could walk the beach without my knee swelling. And boy do I love the beach… See? I am not a skinny mini. The overall goal is health with weight loss being a wonderful side effect. As I will share in future posts, I noticed the largest weight loss when I stepped things up on the Trim Healthy Mama diet.

Further Healthy Mama Steps
I will also add that I quit coffee about a week and a half after going gluten free. Because I had eliminated gluten, I noticed that immediately after drinking coffee that my hands swelled. That was a very hard week! But I will be sharing about that step next, along with all the many benefits and what I have replaced coffee with!
Plus, last November (yes, the week before Thanksgiving!), I started on the
Living this lifestyle is definitely continuing education for me. The Lord has surrounded me with wonderful, knowledgeable, been-there-done-that friends who know recipes, resources and have walked this path. I am very grateful!
If healthy changes are something you are considering – pray on it and consider keeping a food journal.
Coming up in the Healthy Mama series…
Guess it's time to find some before and after photos, huh?