If you have stopped by here at any time, you know that we turn to some basic Hodgepodge helpful homeschool habits for the framework of our days. When my children were younger, we all needed routine so that we knew what to expect. Now that my children are graduates, young adults and teenagers, those habits of the early days have relaxed. But I have seen the benefits and results of those habits first hand. Those habits for multiple ages have grown up with the children. I'll share with you what I mean. But here is a quick recap, in case you missed those original, foundational habits of the Before Homeschool Checklist and Morning Room Time.
Hodgepodge Helpful Homeschool Habits
Our habits help us accomplish a basic school day and get food on the table. We leaned on one or two more heavily when all were age 10 and under. We've tweaked habits to meet our needs with growing children. For me, over the years with babies, toddlers, stacks of school books and now towering teens, these helpful homeschool habits are the basic routes I've discovered for seeing results.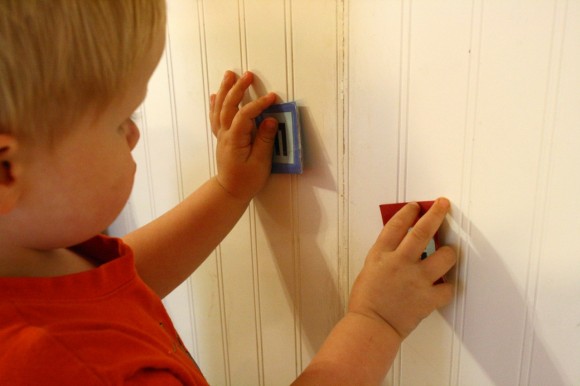 We can usually handle the basic reading, writing and arithmetic. But what about brushing teeth? What about the roaming toddler? How do we fit in science and history? Read the original Helpful Homeschool Habits for Multiple Ages for how we used these habits in the past.
Before Homeschool Checklist
But you might be wondering how we get going in the mornings, what a typical day looks like in our homeschool. Just how do we implement those helpful homeschool habits? Little ones, middle ones and older ones.
We sometimes get started by 8:45 these days. That Before Homeschool checklist was foundational for many years. It became a habit. The children knew the basic morning routine. And now, I just find that they have already started their day. Or youngest will say, "I'm going to start on math." I used to have a habit of starting with the little ones. Now those youngest children start without me!
Morning Room Time
This fantastic habit helped our children to play on their own and learn independently. It helped build learning skills for later. And it allowed me some devoted time to help the older children get started.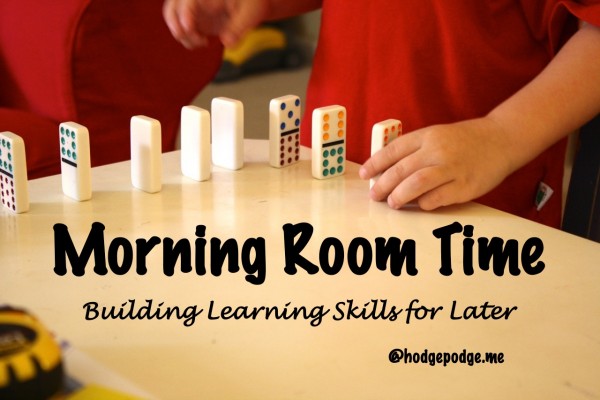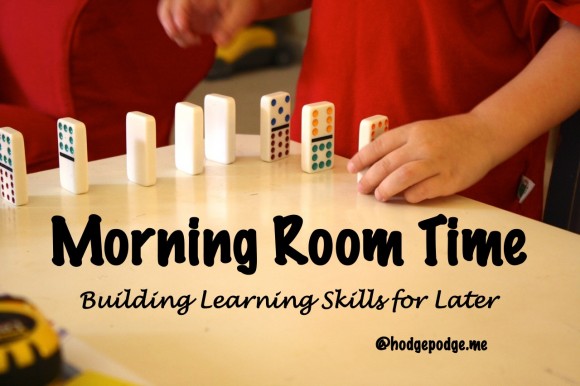 Morning Room Time is the habit that blesses all ages. It's how I can be in two places at once! Both helping our littlest ones and helping the older ones with math or some other subject. Plus, little ones learn how to play quietly, by themselves for a short span of time. This is an important skill. Having some quiet, alone time allows your little one the opportunity to work on small motor skills, build attention span and learn the contentment of playing alone. Do you see how this is a gift in a busy household? You can read more about Morning Room Time here (scroll down a bit) and how Morning Room Time Builds Learning Skills for Later.
As my children outgrew the habit of morning room time, I saw that they had built their attention spans, their ability to concentrate as well as a love of music. Just a few of the important skills needed for independent study as they grew. You might also like:
You might also like:
Do you have a certain time of day you aim to start your homeschool day? Have you ever heard of morning room time?