Here is a permanent spot for our homeschool curriculum choices at Hodgepodge. I wanted it to be easy for you to find our favorites and easy for me to share when I get a curriculum question (because we have such an age range and I share many reviews at The Curriculum Choice). I've spent some time updating each of the links below for all homeschool years.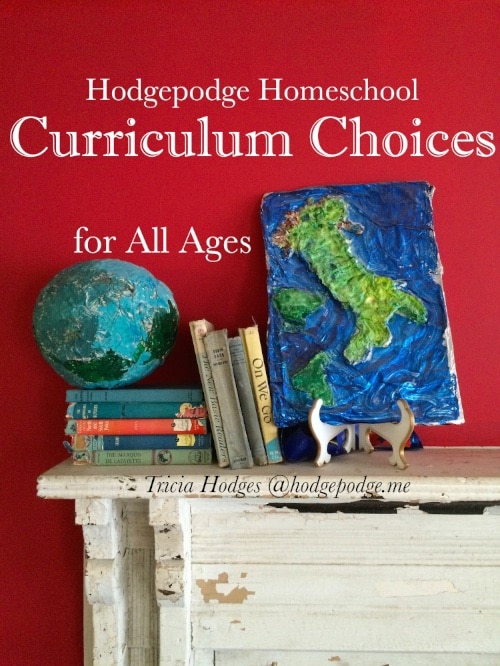 We have homeschooled since 2000 from preschool all the way up through high school. Each year seems to be yet another big year of homeschooling for us. So much to be thankful for!
"Seek God in your homeschool. His burden is easy. His yoke is light." ~ Wisdom's Way of Learning by Marilyn Howshall
Would it surprise you to know that our methods truly are a hodgepodge? One ingredient added. Another sifted in. Mixing slowly. Seasoning to taste. The roots of our method are classical. There's a healthy dose of Charlotte Mason enrichment. Plus, the unit studies help us all learn together. And the whole-hearted approach speaks of each child's relationship with the Lord.
This looks short and sweet but each one of the linked posts below is packed with information. However, please don't be overwhelmed. Remember, this is a listing of the favorites we've used in all of our years of homeschooling with all sorts of learning styles!
Homeschool Curriculum Choices by School

Homeschool Curriculum Choices by Grade

Homeschool Curriculum Choices by Subject
Looking for planning posts? I have a round up of all my best planning habits (including goal setting for each child) in Homeschool Planning at Hodgepodge.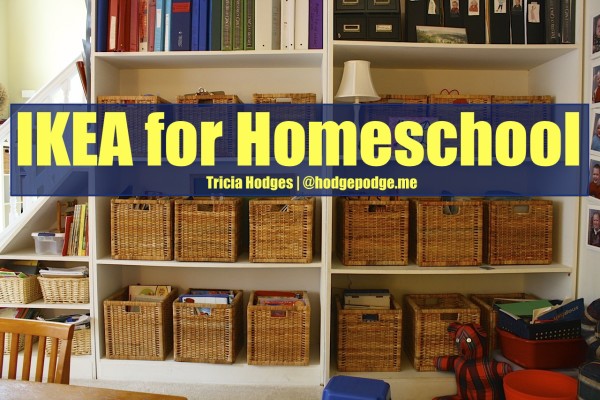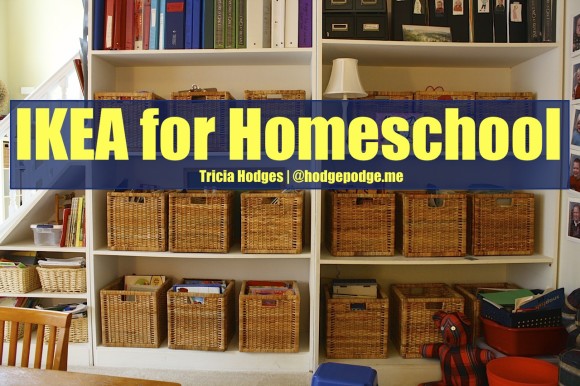 Looking for homeschool organization posts? You know how I love IKEA and chalkboard for homeschool! (Plus more on that red wall of our homeschool room, pictured above).
More on Homeschooling at Hodgepodge – since 2000!
Even more curriculum choices by the authors at The Curriculum Choice and the all those linked up with iHomeschool Network!
Please let me know if you have any questions!
-first published July 2015