An absolutely FREE ebook by Jamie Worley and Tricia Hodges – to encourage you, our fellow Georgia homeschoolers!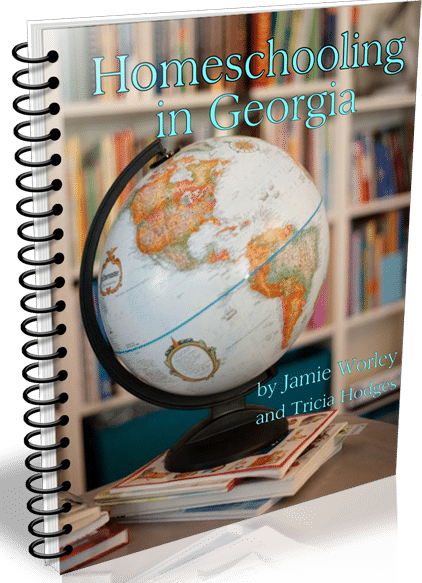 When I started homeschooling I had to search around for resources, find a homeschool group, find out what was required by law in my home state. I wondered about homeschool days at popular field trip spots.
In the last few years I have been blessed by friendship with fellow Georgian and homeschool blogger, Jamie Worley. We've been roomies at blogging conferences and she and her husband, Ken, did a wonderful family photo session for us. Her talents produced that favorite family photo on our About Us page.
Jamie put all the resources below into an ebook with a few contributions from me. We linked arms and put it all together – together. Our collective experience – from laws and documentation to field trips and homeschool conventions. We both have a desire to help our fellow Georgia homeschoolers. Now while this ebook is packed full of helpful information, it is not all inclusive. Please keep in mind that homeschool laws are often changing.
As fellow homeschool moms, we hope this will give you a good start plus remind you of some favorites maybe you haven't planned for field trips yet!
What does Homeschooling in Georgia ebook include?
Homeschooling in Georgia ebook includes our favorite resources, helpful information and many links to:
Georgia Homeschool Laws
Required documentation
Driving and work permits
Graduation requirements
Field Trips and Educational Events
Co-ops, Enrichment Classes and Support Groups
Homeschool Conventions
Where to Buy Curriculum and Supplies
How do you get your copy of Homeschooling in Georgia ebook?
Simply subscribe via email to Hodgepodge. (Use the sign up box in the right hand sidebar.) You will receive your Homeschooling in Georgia ebook as a download link in your very first email!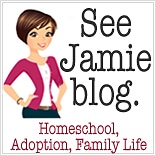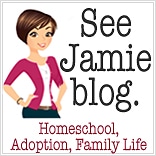 –> Head on over and visit Jamie at See Jamie Blog – tell her thank you and be sure to subscribe to her as well! I love her humor, fun topics (she's always busy restoring furniture or doing a Pinterest project) and her homeschooling family life. She and Ken have recently adopted two children! Plus, since I gave up coffee over the summer and am a newly converted tea drinker – I identify with her even more  🙂
More Georgia Resources
We hope you enjoy our Homeschooling in Georgia ebook! Blessings on your homeschool journey!
And please be sure to share around with those you know this will bless!
10 page, ebook