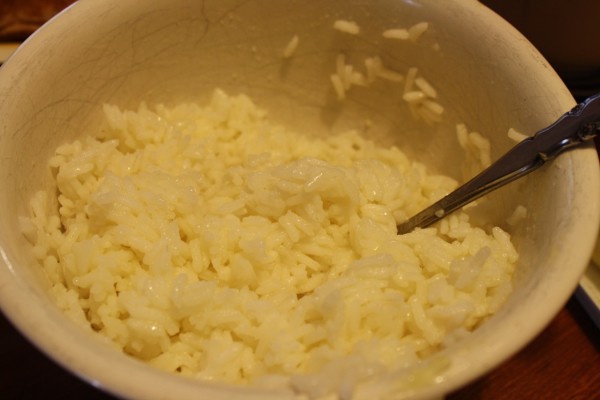 I recently discovered a new use for leftover rice. Apparently many folks do this. It was a big duh moment for me. Something Nana suggested we do. See, when I make rice, I always at least double the amount. Because we can always use rice again later in the week. Sometimes I cook it on Saturday night in prep for Sunday lunch. I've also been known to cook it Sunday morning while getting the toast breakfast bar ready. So many uses for rice! Rice water soup is always what I fall back to when those queasy tummies hit the family.
So here it is. Hot rice for breakfast. With a sprinkle of sugar and a pat of butter.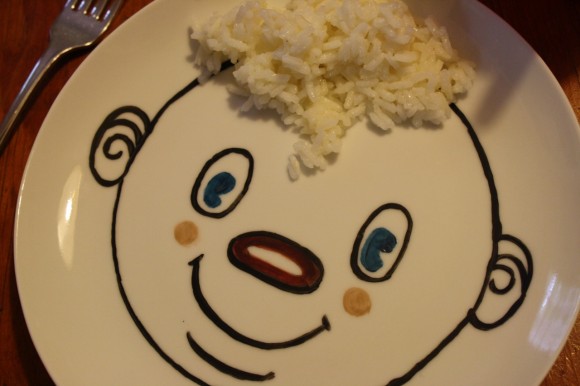 Even better when we use the funny face plates that Nana gave us for Christmas. The children can make their rice into hair or a beard…
We love our grits but now we are also stretching frugal rice even further! Big time cheap. Rice. It's not just for supper or lunch. It's for breakfast too!
How about you? Feel free to say, 'silly girl! We've been doing that for years.'