It has been a while since I posted a meal plan because when Grandma and Grandpa retired out west, we were given the contents of their freezer and pantry. Wow! And, so, I am working around what we already have again, just like in the last freezer and pantry challenge. Supplementing with a grocery run and lots of cheap ideas from Hillbilly Housewife's $70 Low Cost Menu for 4 to 6.
Batches of Breakfasts: I have recently been batch cooking in the background. Last night, I doubled the pancakes we had for supper. Earlier in the week I made batches of blueberry and banana muffins. So, with the grits we have in the pantry and the package of bagels we have in the freezer, we are set for easy breakfasts.
Lunches: Cheesy Pasta (will make plenty of spaghetti for supper to plan for lunch the next day), pimento cheese, Sunbutter® sandwiches, nibble trays, leftovers.
Fast for Slow Sundays: For Sunday breakfasts, we do all versions of toast like $5 Dinners Toast Bar. One Sunday I will put a roast from Grandma and Grandpa in the slow cooker. It will be paired with freezer mashed potatoes and a can of green beans. I'll probably cook it cube steak style. Nana has some chicken breasts in her freezer. She plans on making this recipe from Taste of Home: Cheddar Chicken Spaghetti.
The challenge results for the rest of the two week meal plan:
Slow Cooker Tilapia (more fish from Grandma and Grandma!). This is our new favorite way of eating fish. So tasty and easy on the clean up.
Breakfast for supper x 2 any of the following ideas: biscuits and gravy, breakfast casserole, pancakes, turkey bacon, morning bars. The good thing about all of these is sometimes there are leftovers for breakfast the next morning!
Pizza x 2 for the Hodgepodge while Hodgepodgedad and I enjoy date nights.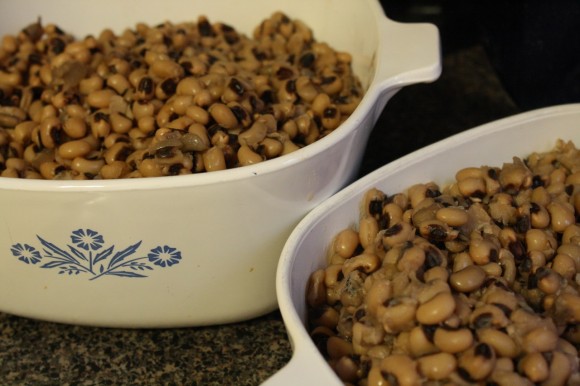 Italian Stuffed Shells – we'll batch cook these and save some in the freezer for future
Leftovers – there is bound to be some for a Lovely Leftovers night.
Cooking fun: Last but not least! These graham-wiches from last summer are fun! We'll be making batches of our favorite Oatmeal Flax Chocolate Chip cookies to share at our upcoming Homeschool Expo. Plus the Italian stuffed shells are always a child-friendly recipe for them to join in on. Especially the stuffing! The children also like to help with snacks – cinnamon toast and mexican roll ups. More ideas in The Cook Box: Mixing Up Fun with Children.
*all Hodgepodge meals prepared with care due to our Trials and Triumphs with allergies
How about you? What's on your meal plan?