Warning
: Trying to access array offset on value of type null in
/home/n0c986d/public_html/hodgepodge/wp-content/plugins/amazon-associates-link-builder/vendor/mustache/mustache/src/Mustache/Parser.php
on line
278
Our children have been busy making gifts. Specifically, mini art canvases for gifts. Middle Girl recently made a bunch of mini pieces of art for the Lottie Moon auction. But the children also decided to paint canvases for their teachers.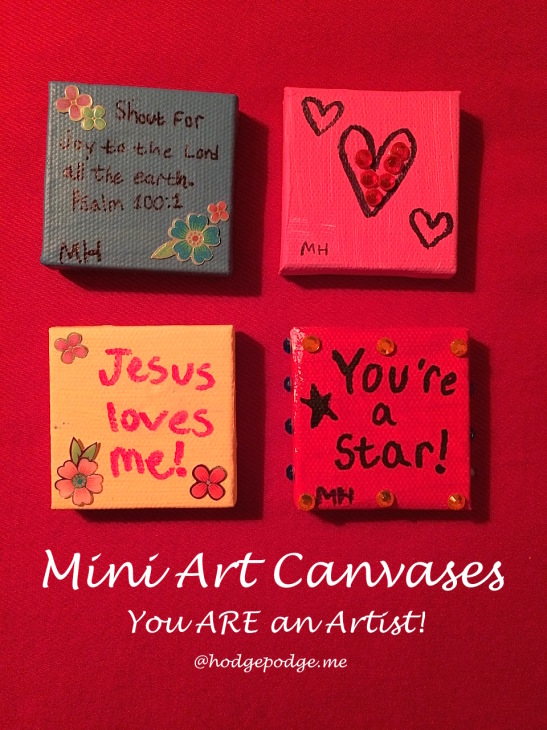 Mini Art Canvases for Gifts
See, we are blessed with Godly folks who teach our children at church in Sunday School, children's choir, puppets ministry and handbells. Plus piano and drama troupe teachers!
So, since Nana has been teaching us that we are artists, we picked up the mini art canvases at our local arts and crafts store, Michael's.
There are several types and sizes of canvases available. Depending on the size, they are available in packs of two, four, six and eight canvases. You can also find
First we painted a base coat on the mini art canvases. Any color will do! Middle Girl mixed in some white and made all sorts of colors. We let the paint dry one day. The next day, Middle Girl added a saying to the canvas with a sharpie pen. Then we added embellishments. These were very easy to do – they are stickers! The stickers we also got at Michael's. There are a variety to choose from. Sparkles, pearls, etc. Then we wrapped each finished canvas in an inexpensive gift bag. Those cute plastic gift bags you can get in a pack of about 20.
A few examples of saying we chose for our canvases:
Bible verses for the Lottie Moon auction with Mini Art Canvases
The theme hymn, Shine Jesus Shine, for our children's choir teachers
Christmas sayings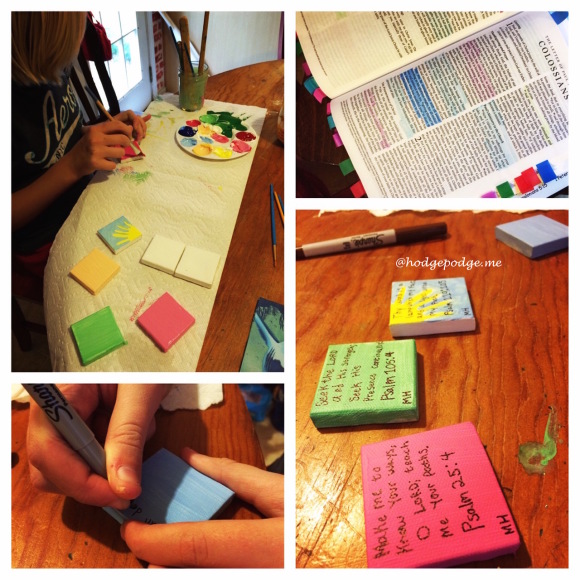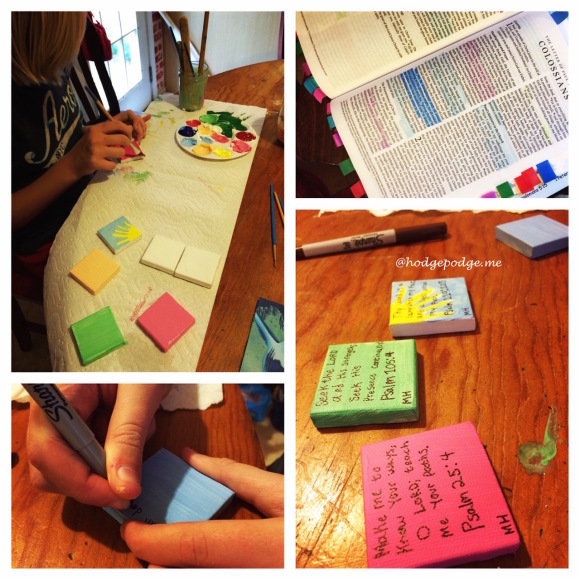 Mini Canvases for Lottie Moon Christmas Auction
What about chalk pastels? We used acrylics to paint ours. But I love mini canvases with chalk pastels too! You might like to also check out how our friend Megan, a contributor at Free Homeschool Deals, shared Mini Canvas Chalk Pastel Art – A Frugal Christmas Gift.
Use these ideas or make your canvas any way you'd like. Because…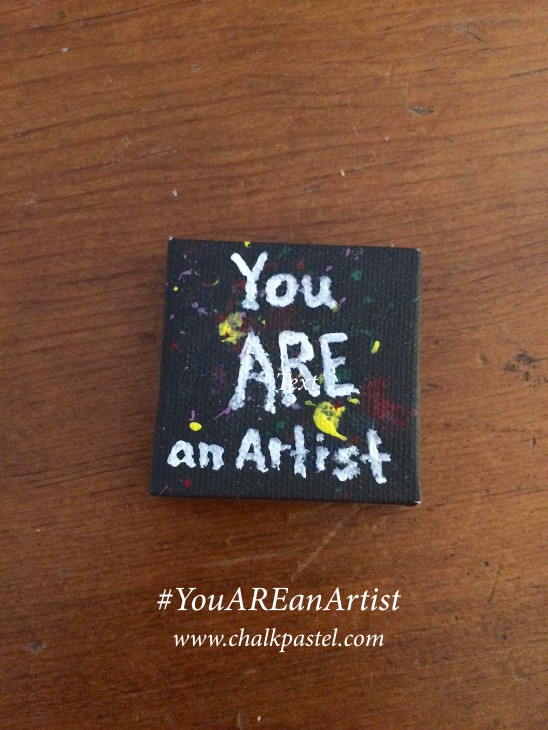 The canvas, above, was made using the splatter technique in Nana's Acrylic Fall Trees Art Tutorial. And it was already black – they have black canvases. How neat is that?
A note on acrylics: Just like pastels, acrylics will wash off your hands easily. But if the paint gets on any fabric – it is permanent! We wear a smock and cover our painting surface.
Supplies needed: All details on paint, brushes, canvases and palettes are listed in Acrylics Plus Links to Tutorials.
You ARE an Artist!

Nana is sharing The Gift of Art – Gifts to Make and Give at ChalkPastel.com during the month of November 2018. Grab your You ARE an Artist monthly membership to get early access to the lessons!
-originally published September 2015