I saw these fun little things over at Phyllis' Household Ways just yesterday. I quick sent Hodgepodgedad a message because he was swinging by the store for milk. "Add Peppermint Patties and Nilla Wafers please!"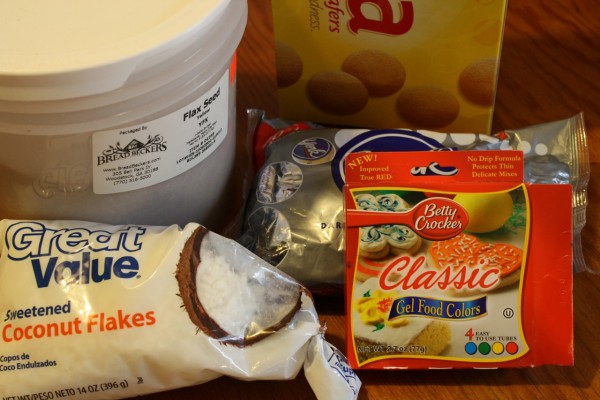 We had the squirt green, red and yellow food icings from the Cook Box. And I figured that flax seed would work just as well for the sesame seeds.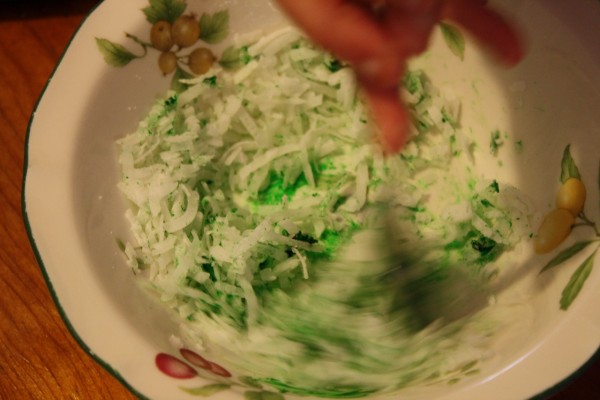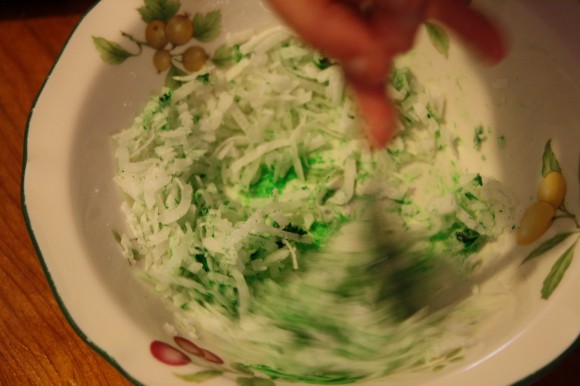 And it did! I even had shredded coconut from making Southern Plate's Pie Mixes. Hooray!
We pushed the lunch dishes into a big stack and made these for dessert today. See how the red and yellow 'ketchup and mustard' helps hold the 'hamburger' together?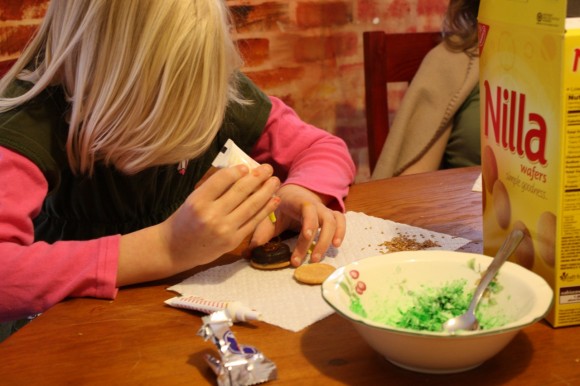 Now, I could have made these to surprise the children tomorrow morning.
But we had much more fun doing it together and laughing about it.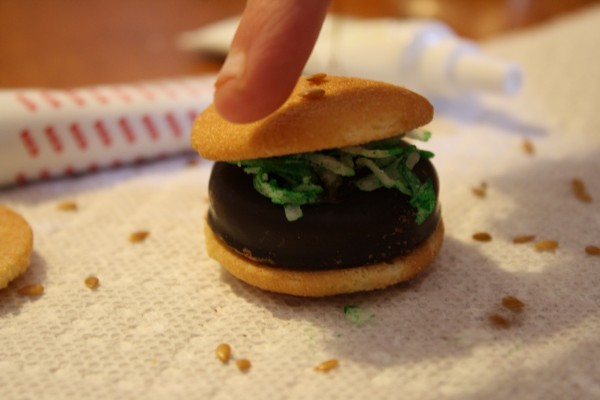 See how tiny they are? Hop over to Household Ways: Mini Burgers for April Fools Day for the full instructions.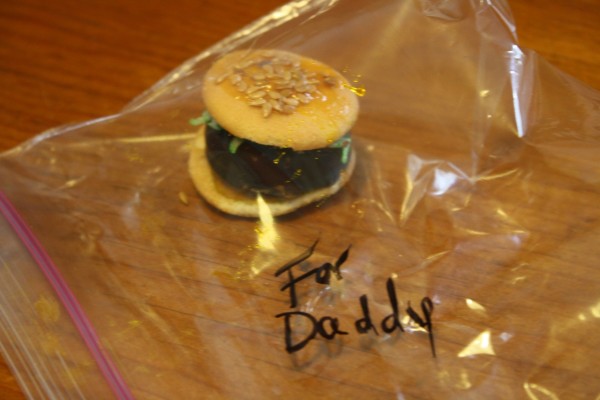 We even saved one for Hodgepodgedad. We'll see if he's fooled  🙂  Thank you to Phyllis and her family for a fun, foolish time!