This past weekend Hodgepodgedad and I celebrated 17 years of marriage! It was a simple celebration spanning a few days. Because celebrating need not be elaborate and doesn't have to break the bank.
Picnic at the Park. Friday night we went through the Chick-fil-a and the Starbucks drive-thrus. We took our picnic of chicken cool wraps and iced coffees to a local park. The park was already closed because it was close to sunset. So we drove to another part of the park with a walking trail. The weather had turned cooler so we rolled down the windows, enjoying our picnic while listening to the local Christian radio station. We watched alpacas play at the farm across the street. (How many can say that for an anniversary?)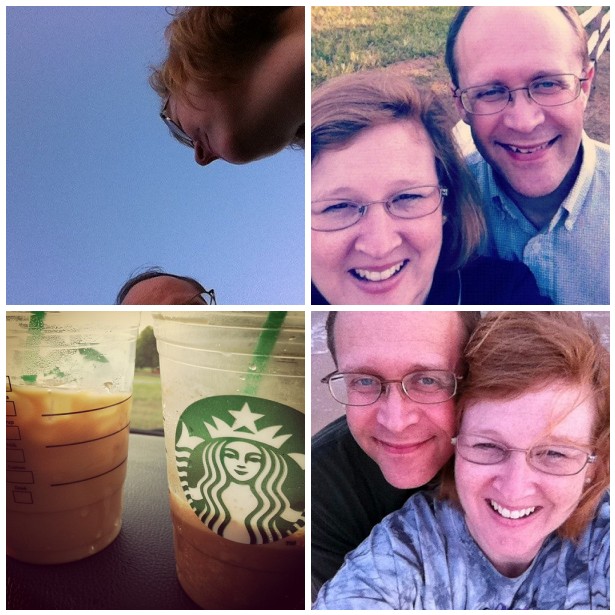 Laugh! We took some silly photos. I laughed so hard I cried. You might be able to tell. (the bottom right photo taken at the beach a couple weeks ago)
Whole-hearted, ready laughter heals, encourages, relaxes anyone within hearing distance. The laughter that springs from love makes wide the space around – gives room for the loved one to enter in. ~ Eugenia Price
Reminisce. Then we drove through the apartment complex we lived in when we first moved back to the south from the west. Finally, we headed home to Nana and the children. Saturday night we watched Pride & Prejudice after the children were tucked in bed. Sunday – our actual anniversary – we all went to church. Middle Girl made a favorite, chocolate chip cake. A simple celebration of seventeen years.
A few more anniversary ideas from past years:
House swap! For our 15th anniversary we swapped houses with Nana. She blessed us with a whole weekend to ourselves. We went and walked around at IKEA, walked some local trails and enjoyed gift cards at local restaurants.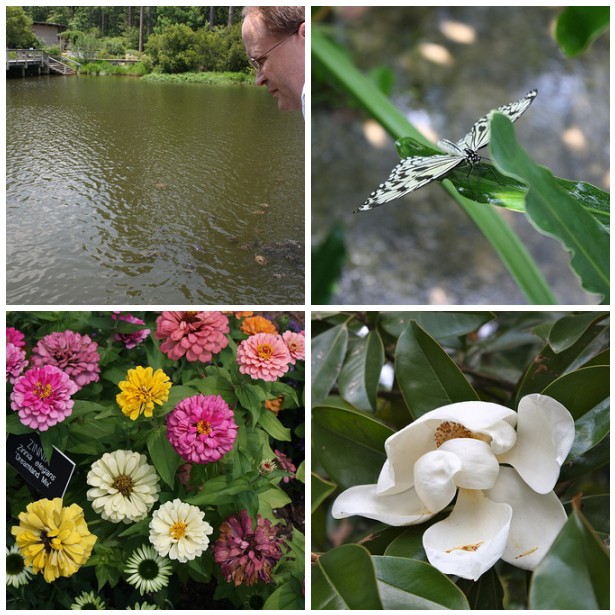 Take a trip to the local gardens. For our 16th anniversary we took a day trip to Callaway Gardens. All that time in the car talking and laughing was wonderful. We enjoyed the beautiful gardens but the getting away was the best part.
Bonus! I love Kendra's anniversary ideas – She says: "We came up with a system that works very well. We take turns planning the event. I take the odd years and he plans the even years. It can be as simple as dinner and a movie and a night away in a free hotel. Sometimes we make it more elaborate."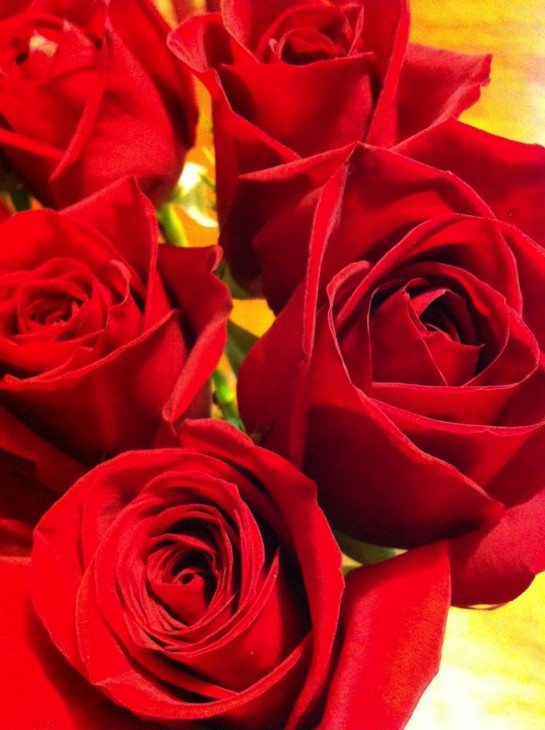 Counting the gifts of marriage…
date nights
talks over coffee before sunrise
texts during the day
friendship spanning almost 20 years now
I am my beloved's and my beloved is mine. Song of Solomon 6:3