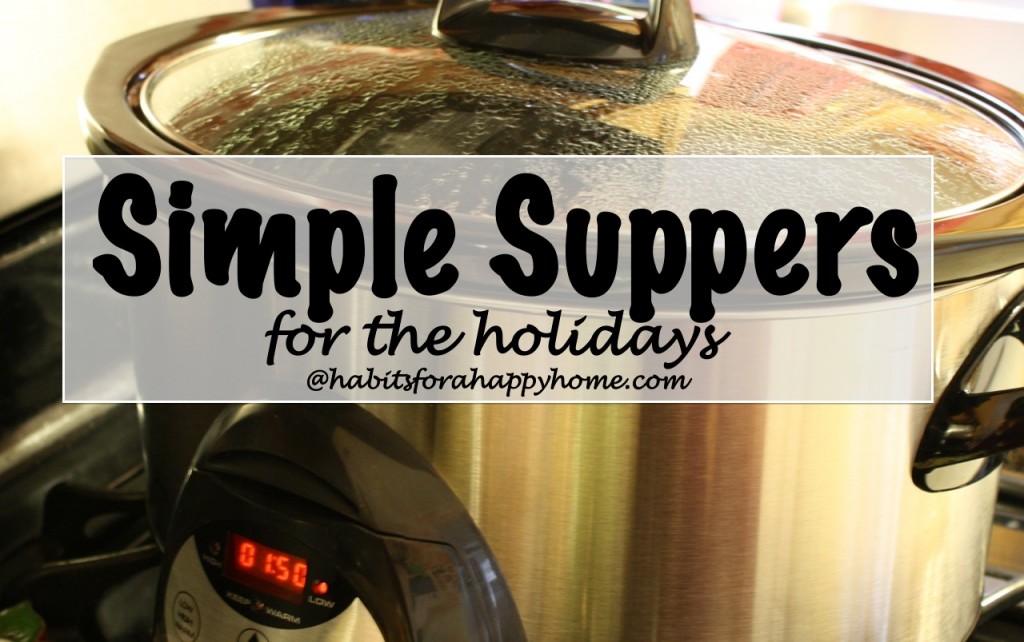 Over the Thanksgiving weekend I surveyed the December calendar. Seeing that there was not but just a bit of white space here and there on each calendar date helped me decide.
Time for simple suppers.
I know I'm not the only one needing to take deep breaths when I look at the blessings filling up the calendar. So maybe these will help you too.
Easy strategies and two ingredient recipes
Two week meal plans (that's six weeks of suppers!):
Your turn! What is your favorite, two-ingredient supper or crock pot meal?