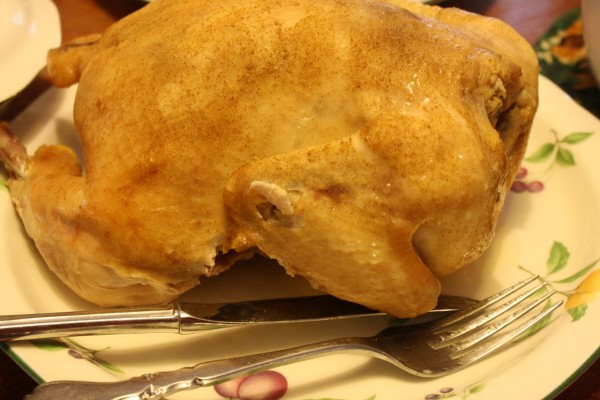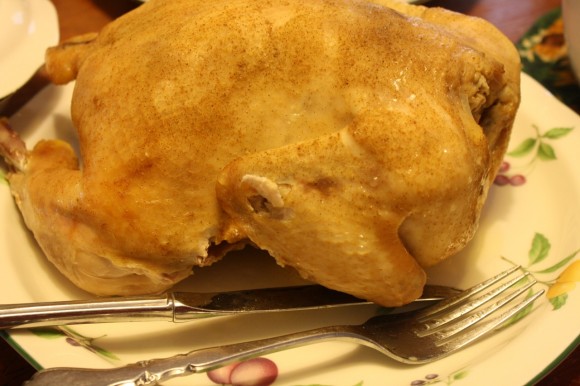 For Sunday lunch we enjoyed this slow cooker rotisserie chicken recipe from Hillbilly Housewife. It's like one of those you get at the grocery store deli – except homemade – and cheaper. Even the picky ones yum it up. We enjoyed it with rice and garden vegetables.
You throw that chicken in there, doused with seasoned salt, on high for six hours. You fashion about five or six tin foil balls for the chicken to sit on. That's all. This classifies as both a simple supper and frugal living. See all that broth it makes? I saved the broth and put it in a freezer bag. When I need broth for potato soup or another recipe, I'll have my healthier-for-you, homemade version.
The next night, I used the leftover chicken to make Southern Living's Slow Cooker King Ranch Chicken. Always a favorite. (Especially with a bit of avocado thrown on there for good measure).
So there you have it. Rotisserie chicken, King Ranch Chicken and broth – all made in the slow cooker. The base for three different meals! Yum!
How about you? Do you intentionally plan meals around a whole chicken?