This summer sea acrylic art painting is SO MUCH FUN!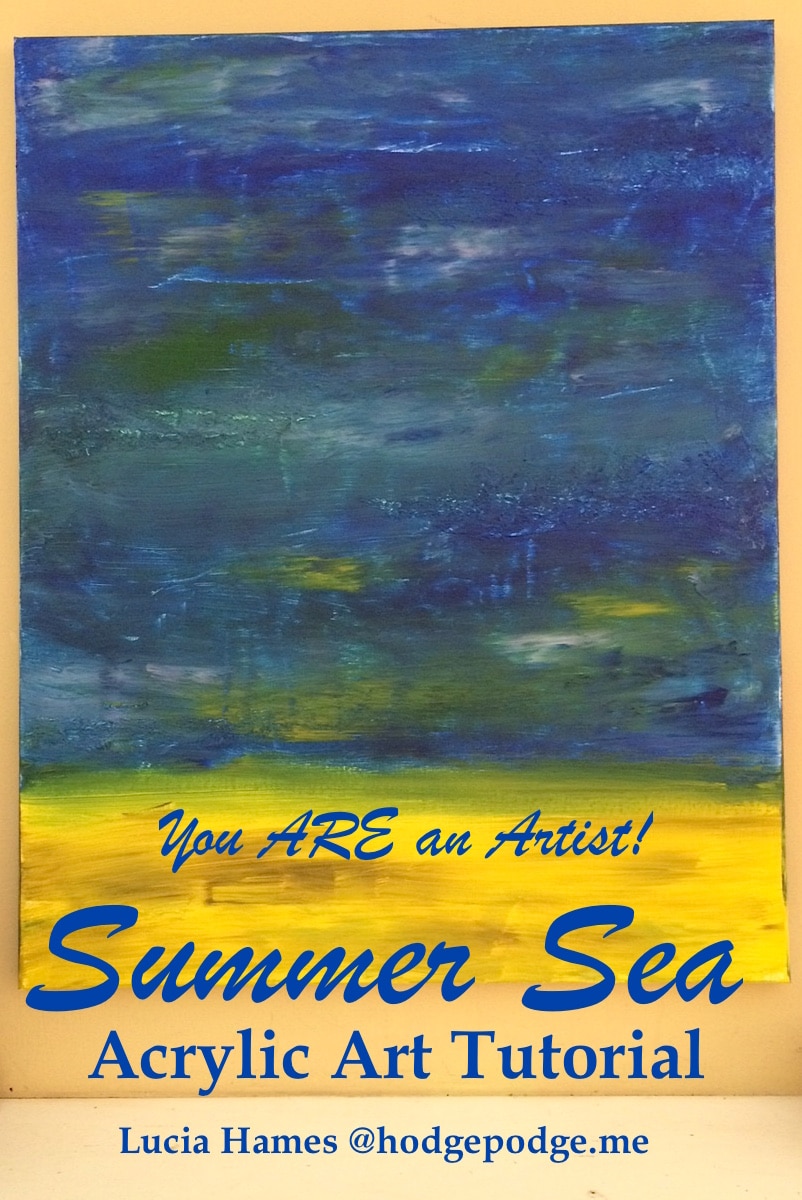 During a long afternoon at my house a few of the grandchildren wandered in to see what I was painting with the "forever paint." This is what one of the youngest calls acrylic paint, because it is permanent and will dry and not brush off like pastels.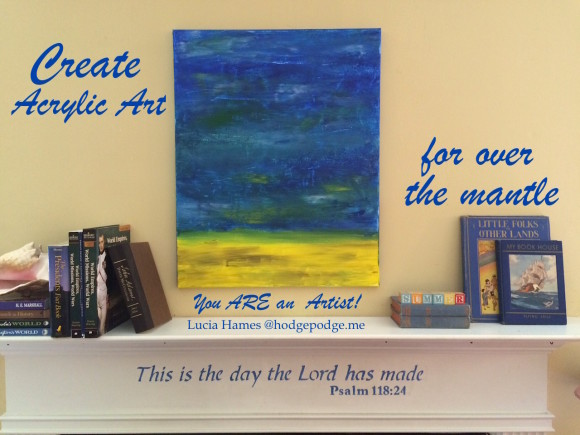 I had seen several impressionistic paintings for sale in ritzy home catalogs for outrageous prices, and decided to try and paint a large canvas myself…and I had help from willing hands, eager to try "forever paints."
Supplies: I bought some Art Molding Paste at our local arts and crafts store. I had always known that artists use this medium to achieve a thickly coated paint surface without using an entire tube of paint. All that had to be done is open up the container of paste and mix it with your chosen acrylic paint color until it achieved a consistency resembling toothpaste.
Art Molding Paste
Large paint brushes
Acrylic paints
Blank canvas: 24 x 36 canvas and/or 5×7
newspapers to cover the work surface
smocks (suggested)
Large brushes are a must. You may want to use a brush that you might have around the house to paint baseboards. The brush can be just a utility brush or you can splurge and buy several big, flat bristled artists' brushes.
My young artists and I determined that we would try our mixture on a small 5 x 7 canvas first, before using the big canvas. This was perfect, because we got to practice our horizontal strokes with this extra-thick paint.
Colors used: We only used a few colors: medium bright blue, yellow, white, green, and light brown.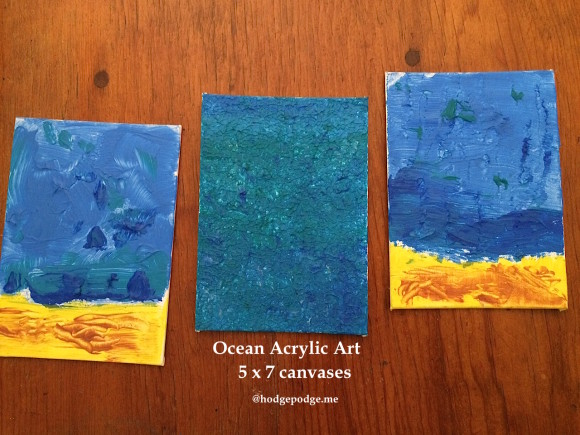 You may look at our canvas and see that the entire canvas is covered with paint. The viewer is to see an underwater scene, with the beautiful colors of the ocean, and down at the bottom of the canvas is the yellow sand.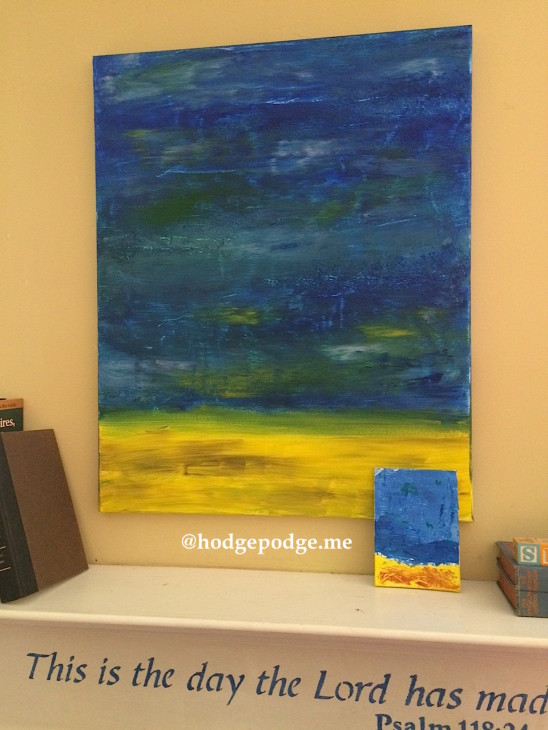 After our practice on a small canvas, we mixed our paint on a paper plate with the molding paste (no water!) and took turns magically painting long, sweeping horizontal strokes on the big 24 x 36 canvas.
Take your brush and paint a dividing line at the bottom of the canvas for the sand…about 4 inches should be enough space. The sea water should be a mixture of blue and green, with touches of yellow, each color mixed with the molding paste. If you have a palette knife, use it to make some swirling currents in the water, or, one of the students used a cut-off piece of sponge to make a rippled like effect.
Remember, if you mix blue and yellow paint together you will get GREEN, so be careful to not get any blue into your painted sand area. You can lightly smooth the two areas together and get a pleasing, almost dreamy effect if you like.
The sand is bright yellow paint (mixed also with the molding paste) spread horizontally across the very bottom of your canvas. The brown is used with your palette knife to make swirl-like patterns in the shifting sands on the bottom of the ocean.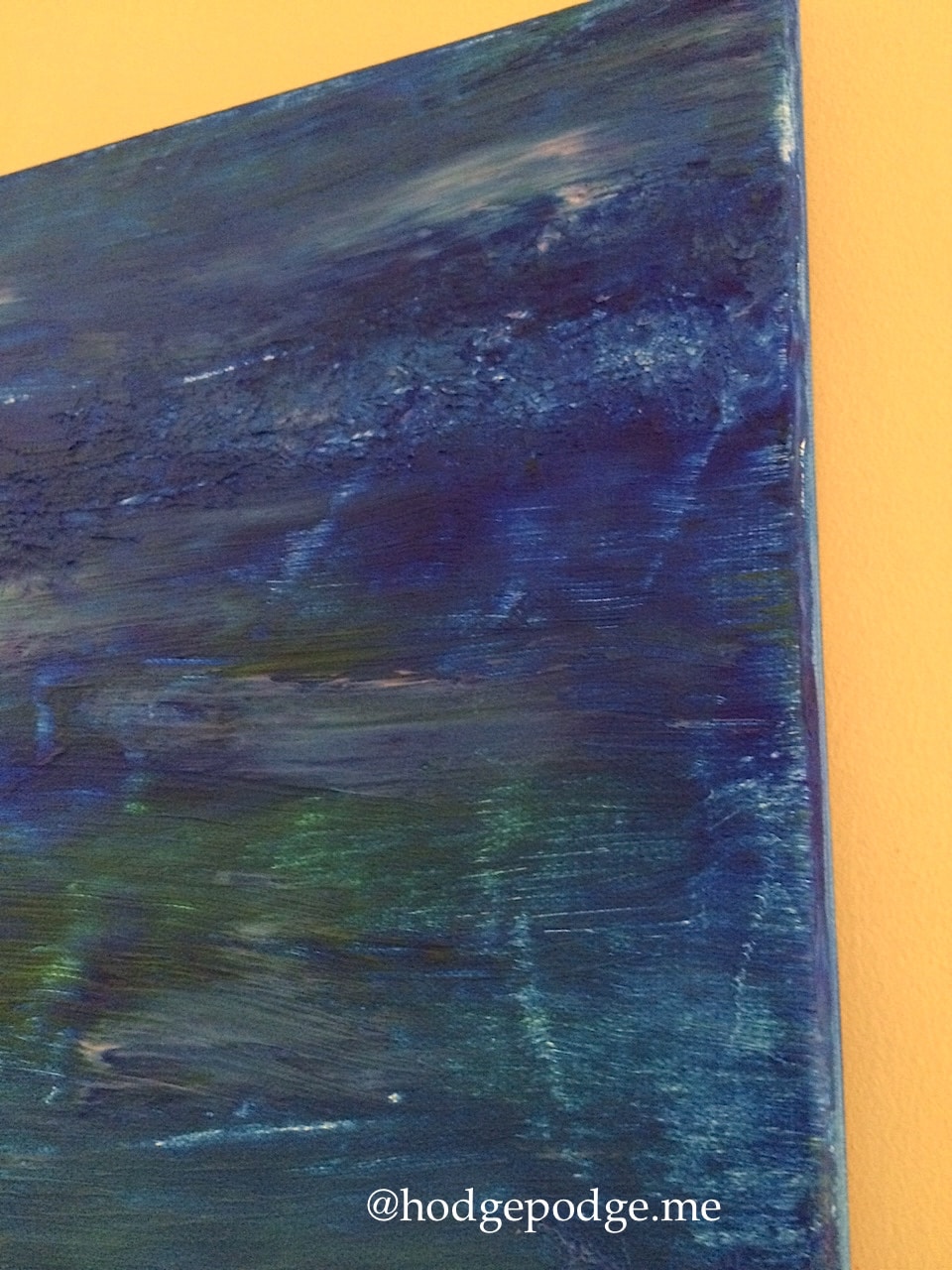 The molding paste should keep your paint moist for a while so that you can add touches of white in the sand and a bit in the water. But…we found out quickly that if you paint under a ceiling fan, the whole painting will dry very fast!
I absolutely loved this painting, and the students did too! We even had our favorite 16-year-old to come through and wield a brush for a while! It is addictive and so freeing to PAINT without much thought!
You can do a wonderful painting and have great fun in the process! Remember to sign your painting, date it and give it a name. And always, always remember: You ARE an artist!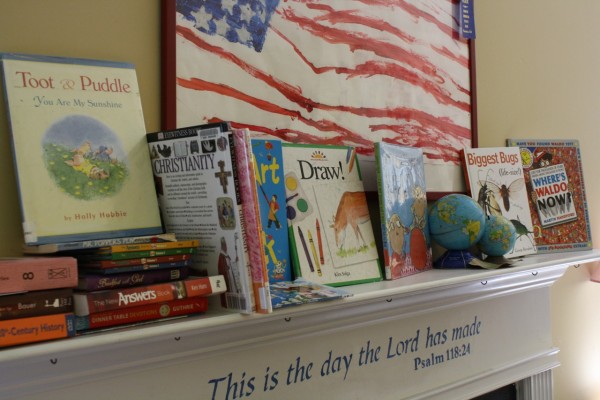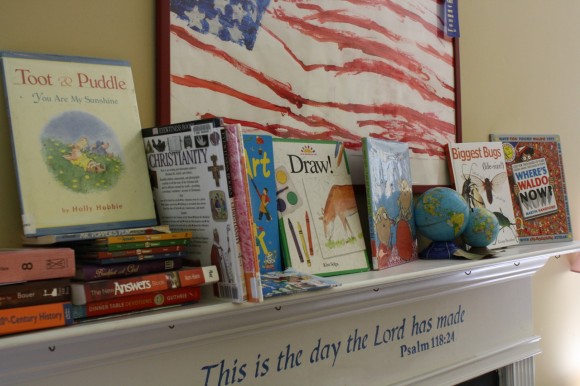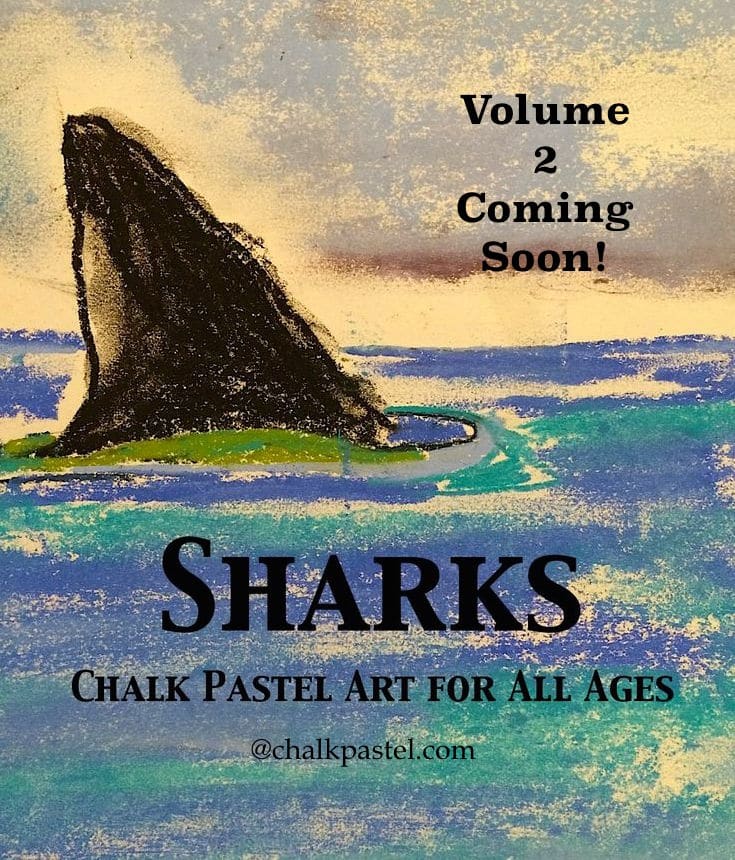 Guess what is coming in time for Shark Week?
Be sure to subscribe to Hodgepodge to get your free, subscriber-only art tutorials and so you won't miss any future tutorials. Because you ARE an artist!