It was at the midpoint of the homeschool year I found we needed the math answer. The homeschool math answer. My eldest children were middle schoolers and I had preschoolers under foot. Math was a struggle. There were tears (from the children too). So I asked my fellow homeschool mamas.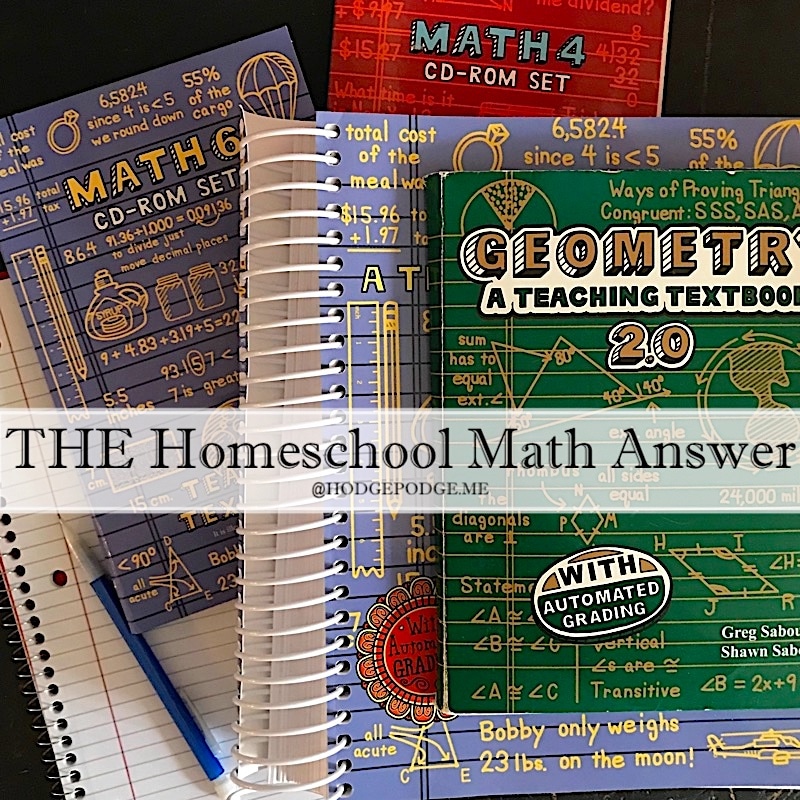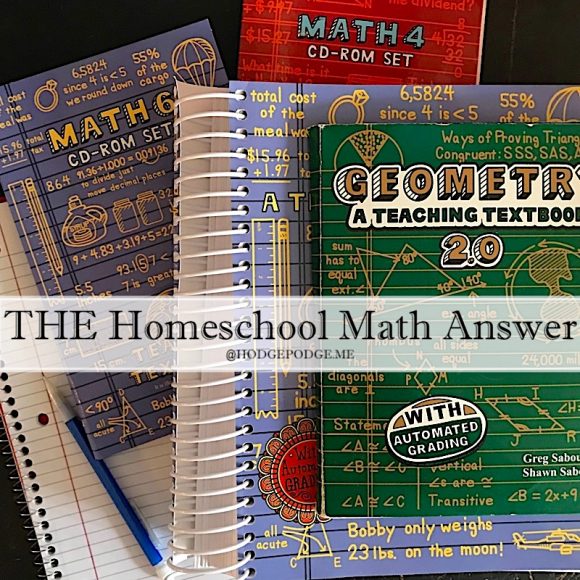 "Teaching Textbooks," they said. I'm so grateful they did! I remember the morning my 5th grade son stood up from the computer, skipped across the room and then said how much he loved Teaching Textbooks.
Don't miss the giveaway at the end!

The Homeschool Math Answer
You may know my family's love for Teaching Textbooks because I have shared before. I adore curriculum and tools that help us get stuff done and have some fun. Teaching Textbooks is THE homeschool math answer for us – with a hodgepodge of learning styles. See I have visual, auditory and kinesthetic learners. The answer? Teaching Textbooks. Bonus: each level of math can be passed down to a younger brother or sister. It's also frugal that way.
We have now officially used all levels available from Math 3 to Pre-Calculus. Wow!
Here is more on this homeschool math answer:
Now for the Giveaway!
Teaching Textbooks is generously offering a complete set of math curriculum (YOUR choice!) to TWO (2) winners! A big thank you to Teaching Textbooks. Be sure to share this giveaway with your friends.
Simply follow the instructions in the rafflecopter widget below…
We are giving away video art lessons, chalk pastels, homeschool curriculum and even essential oils! We are SO excited!
Why? We are celebrating 10 years of blogging!
How? Simply start at Hodgepodgemom.com then click on each of the four websites to enter to win.