dew on backyard maple
At daybreak, I'm switching the clothes from the washer to the dryer when she comes, all excited. "Mama, have you seen the fog? The dew is glistening on the birch tree. It's beautiful!"
Nature study in the early morning. Right after breakfast. The two of us! We step outside into the soft, muddy backyard. Recent rains have left it soppy. And we marvel at all the jewels. We clip small twigs from two backyard trees. The birch and Middle Girl's maple tree. Then, we step into the front yard and snip a red bud twig. Three for our study after lunch.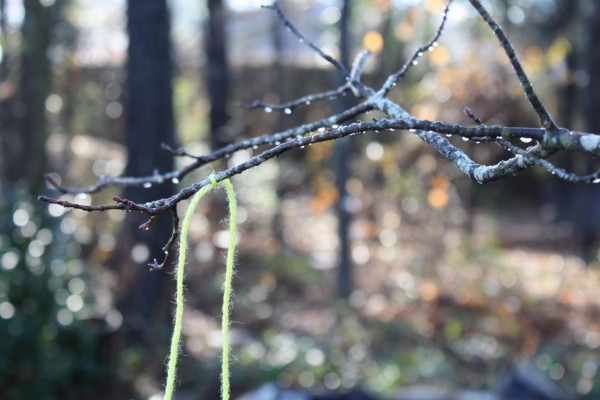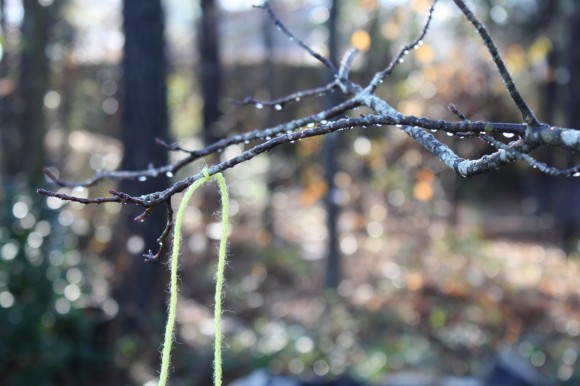 I mention tying a piece of yarn to one twig – for further study over the next months. Middle Girl darts back out to do just that.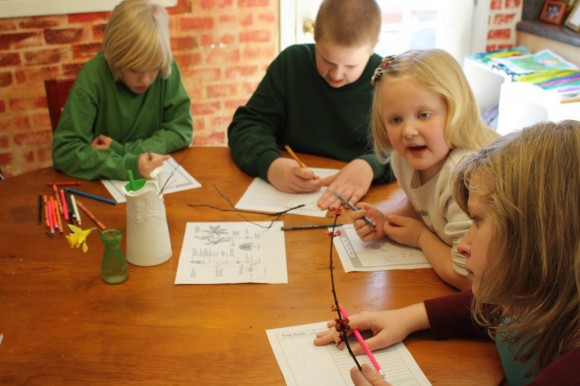 After lunch, we clear the table, read our science lesson, then pull out notebook pages (from the Winter Book 2 – More Nature Study ebook) and pencils. Our three twigs have been the table's centerpiece since the morning. I appreciate this part of nature study – the sketching – because it helps us notice even more.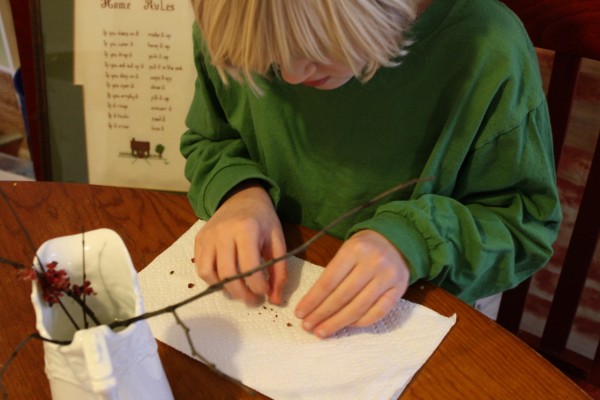 We dissected some buds. We also found:
some leaf scars
the birch has tiny, tiny buds.
The maple has beautiful, blooming pink buds.
The red bud – nothing.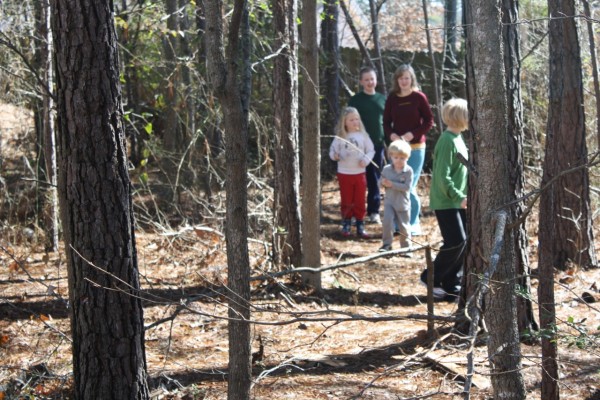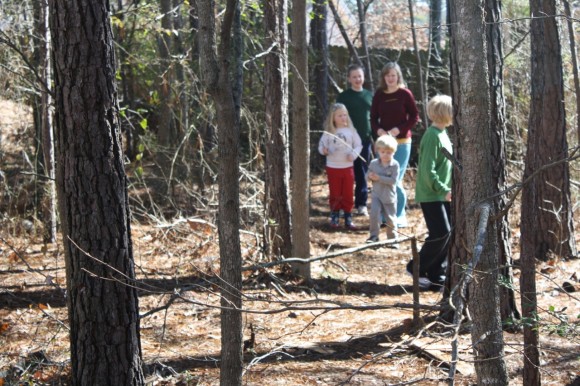 Then we went on a backyard walk. Eldest Girl sang the song from Milo and Otis:
We're gonna take a walk outside today…Gonna see what we can find today…
We found a curly vine and enjoyed the sunshine.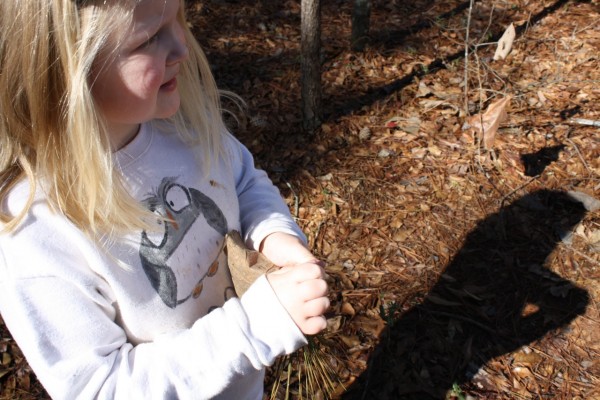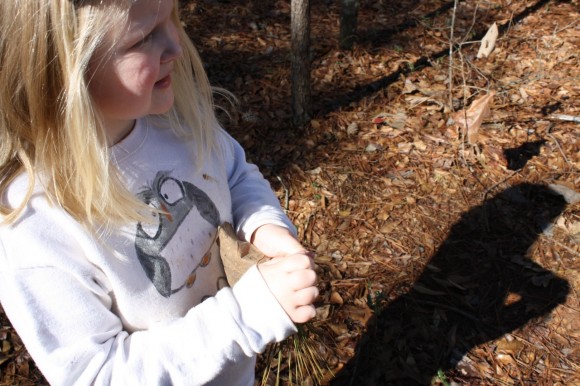 One found a twig on the ground. After snapping it and smelling it, she declared, "it's a pine."
Another remembered that twigs are especially good for stirring mud puddles from recent rains.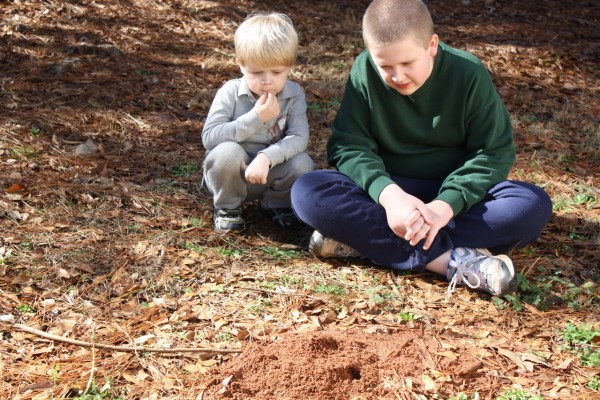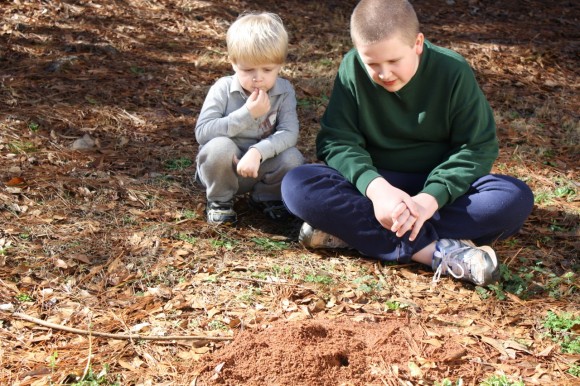 Then, all stopped when we reached an ant hill.
It was a very active mound and made for fun observation. Especially when you add a few sugar cubes and a piece of bread.
And the report, Littlest Girl announces, as of 5:20 p.m. –  "the ants have mostly finished the three sugar cubes."
Nature adventures starting at daybreak on a Tuesday. Many thanks to Handbook of Nature Study's Outdoor Hour Challenges.