Planning the homeschool days for multiple children can be overwhelming. Especially when teaching kindergarten, second grade, sixth grade (middle school!) and two high schoolers. This year, however, I have a wonderful tool…
~ I was given a Well Planned Day Family Homeschool Planner in exchange for my honest review. I was not compensated in any other way. All opinions are my own and I am excited to share this with you today! Please see our disclosure policy.
Plenty of Blank Space for Homeschool Planning
Just look at that! Two whole pages for one week. I can open this up and plan for all my children in one spot. And there are wide spaces for each subject. We have that weekly homeschool meeting on Sunday afternoon or Monday morning. I have my family planner and each of the older three children (6th, 9th and 10th grades) have their own planners. Planning is such a big part of our homeschool. These planning tools help me teach the gift of using our time wisely. And the week just goes so much better with our priorities in order.
We should make plans – counting on God to direct us. Proverbs 16:9
Spiral bound – reminds me of a favorite spiral notebook. I love that I can open it wide or fold it in half to have close by. Pencil kept close by for filling in and jotting reminders.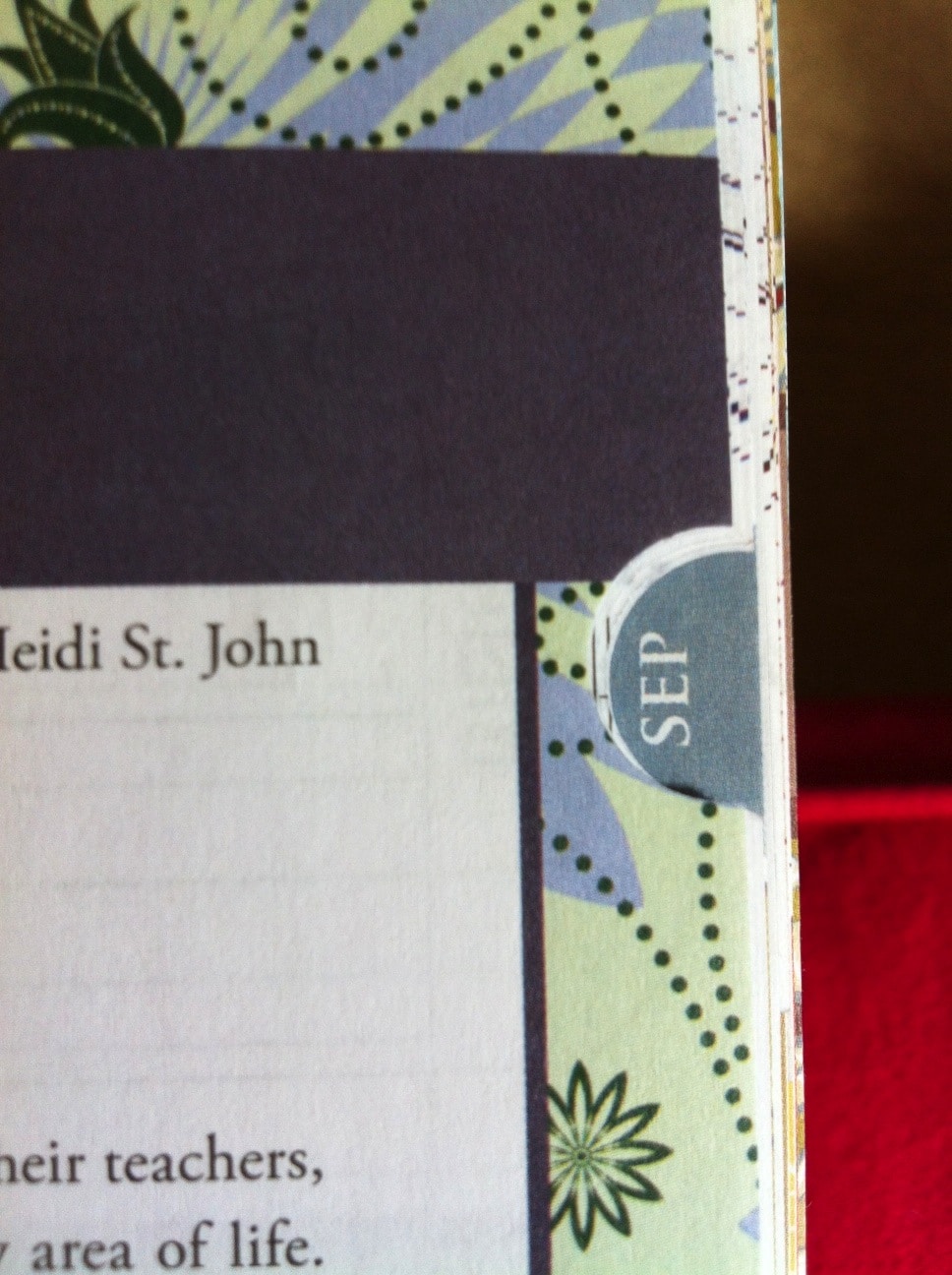 Plus, I love that there are tabs to find each month!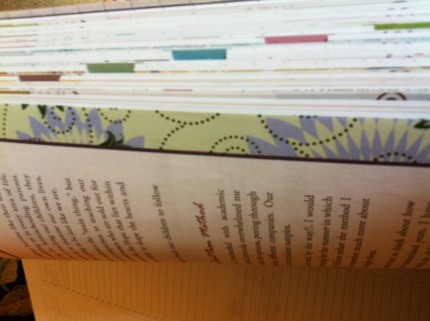 No need to flip through the whole planner to find your current month. Simply turn your planner on its side and find what you need.
Inspirational Planning "Frame"
Bible verse
month at a glance
quote
weekly priorities – isn't it smart to think on that!
dinner menu – yes!
weekly catechism
One Stop Family Household Planning Too
Tear out shopping lists!
household duties and finance keeping for mom and tear out 'chore cards' for children
contact list
weekend activities – because there's always something to look forward to on the weekend!
More Homeschool Record Keeping Resources
monthly inspirational articles
ready-made monthly attendance reports
grade reporting forms
The Well Planned Day Family Homeschool planner is a tool complimentary to all we are doing! More reviews coming up on the Four Year High School Planner, the High School Planner my 9th and 10th graders are using and the Student Planner my 6th grader is using.
As mothers we sometimes live in the urgent. This hungry child, that weepy one, another needing a push on the swing…However, it's beneficial to step out of the urgent into the quiet, out of our regular spot and look to our source of strength. Jesus set the example. (Luke 4: 42-43)
More Homeschool Planning Tips:
Now for the giveaway!
One Hodgepodge reader will win a Well Planned Day Family Homeschool Planner. Just follow the instructions in the rafflecopter widget below:
a Rafflecopter giveaway

Be sure to check out all the Well Planned Day planners at Home Educating Family.