"Every child is an artist…The problem is how to remain an artist once he grows up." ~ Pablo Picasso. Have you experienced this? We have. Our older children are sometimes reluctant to join us in art times. Why is this? I think children and adults need encouragement now and then when it comes to being an artist. Here is help for reluctant artists.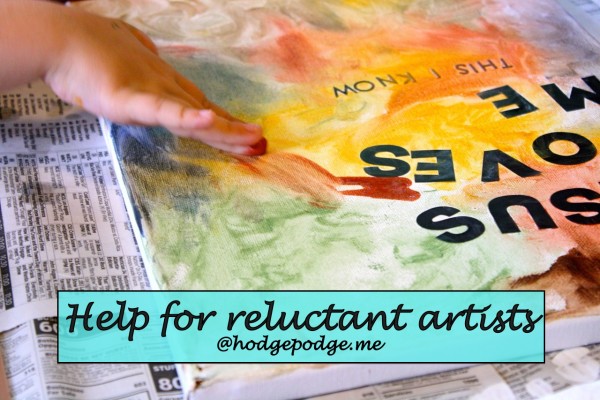 Finger painting with Earth Paints
~This post contains an affiliate link to a resource we love and use in our homeschool. Please see my disclosure policy.~
Here are some some ideas that might get you and your artists going:

Place Art Supplies Within Sight

Pick Favorite Subjects and Practice
Let your children paint their favorite characters like Angry Birds art fun!

Make Art a Habit
Try a New Medium and/or a New Resource
The feel of a paintbrush just might refresh the child that is used to crayons. Glue, glitter, mixed media. Declare a day of art so the mess is all during one day and no one has to stop what they are doing. We've even been inspired with paint with water pages!

Get Feedback
Your student might enjoy entering art in contests.
Be Inspired by a Study of Great Artists

One of my favorite quotes from our Inspirational Art Quotes series!
Many a time we look at a piece of art by a famous artist and we are amazed. We look at the artwork another day and notice something else. Maybe we imitate the style of the artist. Learn a little about shading, perspective, light. Simply seeing great works of art can inspire and encourage reluctant artists. How blessed we are by Harmony Fine Arts plans for art and music appreciation (read my full review at The Curriculum Choice). This resource has grown a habit of creating art into a love of art appreciation. I believe that being an artist and studying great artists go hand in hand.
Barb McCoy, author of Harmony Fine Arts and Handbook of Nature Study, will be visiting and will speak more to this tomorrow – don't miss it!
The spring hopscotch series is brought to you by these lovely ladies…
Be sure to click over to see all the wonderful series of Spring Hopscotch posts by iHomeschool Network bloggers – 280 posts in all!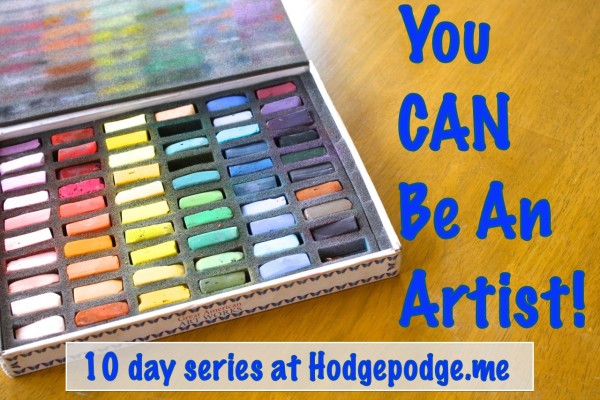 What's your best tip for helping reluctant artists? Do you know of an art contest for budding artists to enter?

Save