I have always loved taking photos. That is just one reason why I enjoy Instagram so much. I also enjoy following educational Instagram accounts. Learn something new each day!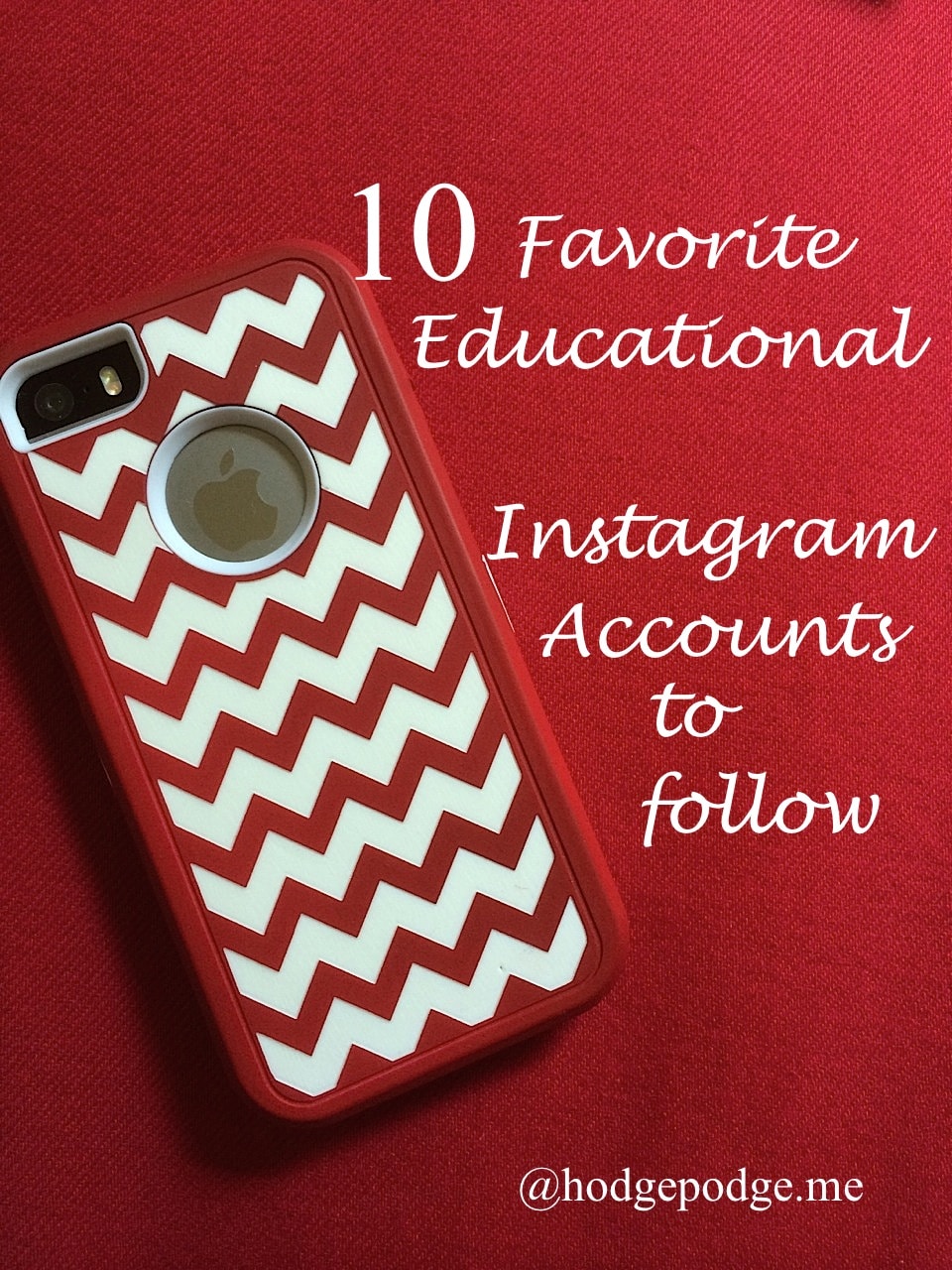 I was telling Hodgepodgedad about Atlanta History Center's Instagram – over date night last weekend. Interesting how some of my favorites to follow are mostly educational Instagram accounts of fellow Georgians! And speaking of fellow Georgians, I was inspired by my good friend, Jamie Worley, who shared a wonderful post not long ago: 5 Favorite Instagrams to Follow. (You should check it out!) So I thought you'd might like to know what my favorites are – so you can go follow them too!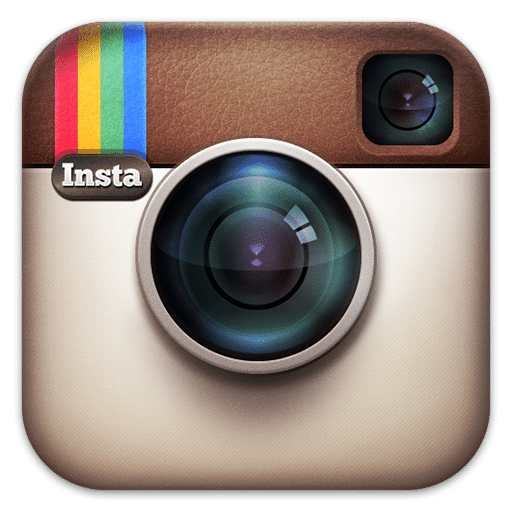 10 Educational Instagram Accounts to Follow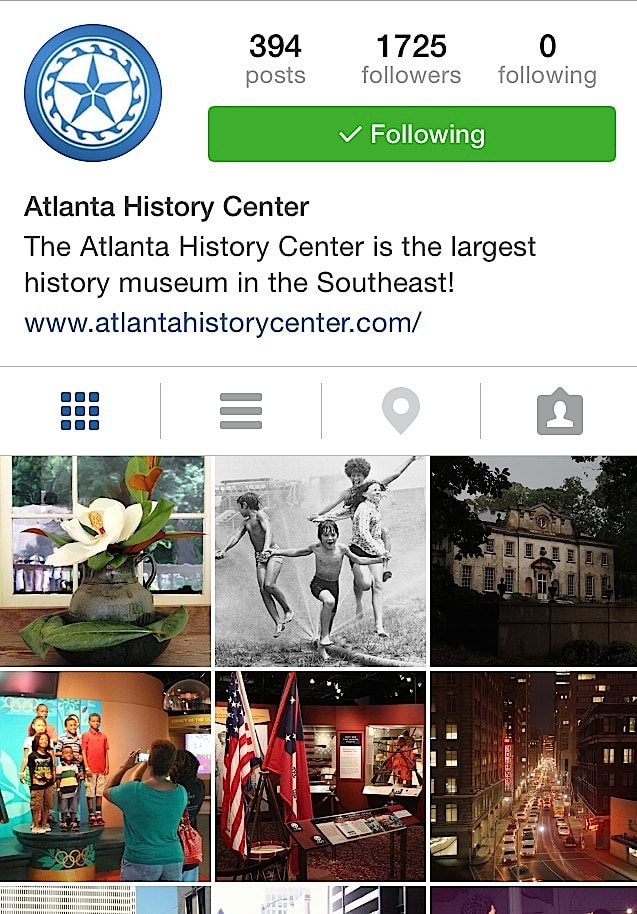 1. Atlanta History Center @atlantahistorycenter
Some of my favorites Atlanta History Center shares are snapshots around Atlanta – both true instagram photos and historical throwback #tbt #wouldagrammed photos of people walking to work on Peachtree or riding in carriages on Spring St. – amazing to see! We are headed to Atlanta History Center this weekend for their Commemoration of the 150th anniversary of the Civil War Battle of Peachtree Creek. Here are a few more details about this educational weekend (with a full schedule here)! I'll be instagramming it!
The weekend kicks-off with a Friday evening musical and theatrical performance A Sweet Strangeness Thrills My Heart: The World of Sallie Independence Foster, 1861 – 1887.
On Saturday, The Battle of Peachtree Creek Family Program provides everyone an opportunity to learn about the battle by engaging in a multitude of activities throughout the day, including special exhibition tours that allow guests to take the role of a Union or Confederate soldier, a Civil War encampment, cooking demonstrations, and Civil War musical performances.
Also on Saturday, this fantastic exhibit opens: Confederate Odyssey: The George W. Wray Jr. Civil War Collection. Artifacts in this exhibition are on display for the first time ever and include the rarest-of-the-rare: Southern-made uniforms, flags, firearms, bayonets, and small-caliber artillery pieces.
I'm really excited about the events on Sunday too! On Sunday, participate in the commemoration from the comfort of your home by monitoring the Atlanta History Center blog on AtlantaHistoryCenter.tumblr.com, which will be posting real-time updates, personal accounts, images, and artifacts from the Battle of Peachtree Creek.
Plus, Atlanta History Center has released its schedule for upcoming Homeschool Days (a handy pdf to download there). More about this summer's programs in my Civil War Field Trips and Resources.
2. American Civil War Day by Day @americancivilwardaybyday
I have especially enjoyed following this account during our Civil War studies with Tapestry of Grace. I learn something new each day and often read it aloud to the children or pulled the account up on the Apple TV to show them a photo. The folks that run this account do an outstanding job. I shared about this account before in my Civil War Field Trips and Resources.
3. Georgia State Parks and Historic Sites @gastateparks #gastateparks #exploregeorgia
Gorgeous scenes from the parks all over our state! This account my daughter introduced me to on our May trek for Waterfalls to See in Georgia with our Georgia State Parks and Historic Sites family pass. Georgia State Parks regularly reposts photos tagged #gastateparks and I have found some wonderful spots I didn't even know about that I want to go to!
4. Georgia Aquarium @georgiaaquarium
Another account that we follow because of our homeschool studies and field trips on marine biology. Dolphins, penguins, beluga whales and more!
5. World of Coca-Cola @worldofcocacola
Oh, you know how much we love World of Coca-Cola! We have celebrated birthdays there, enjoyed follow up art work and especially love the art exhibits and the tasting room. The @worldofcocacola instagram account shares fun glimpses of The World of Coca-Cola as well as historical photos of Coke and the part it has played in Atlanta history.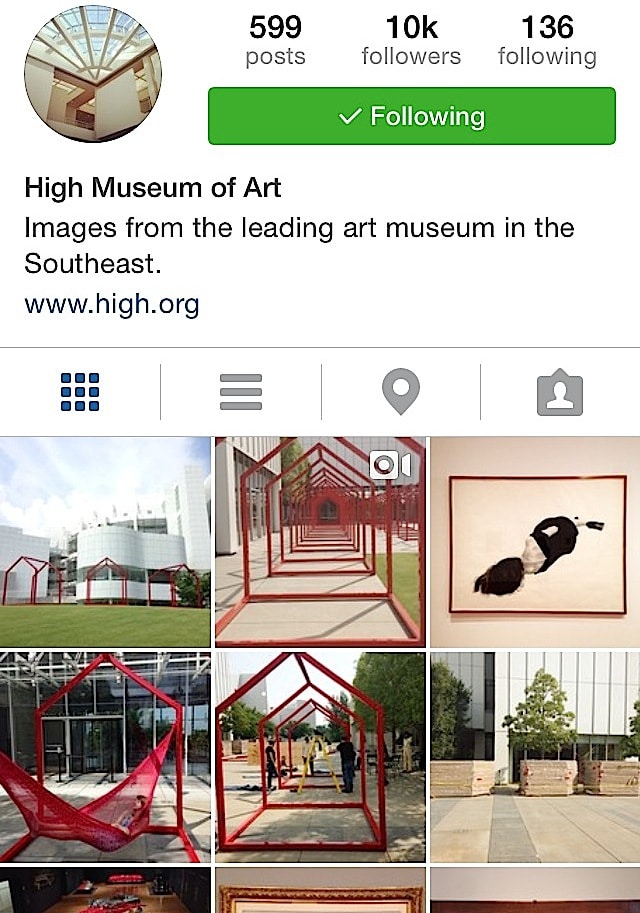 6. High Museum of Art @highmuseumofart
We stay informed about events at The High Museum of Art in Atlanta by following this Instagram account. I love the glimpses of art work they share. We have made several trips to The High Museum of Art – field trips as part of our Appreciation of Fine Arts studies. Last September we went to see the Girl with the Pearl earring and got our family pass.
7. Answers in Genesis Homeschool @AiGHomeschool
We so appreciate Answers in Genesis and the resources they offer to homeschoolers! The @aighomeschool account is inspirational and encouraging!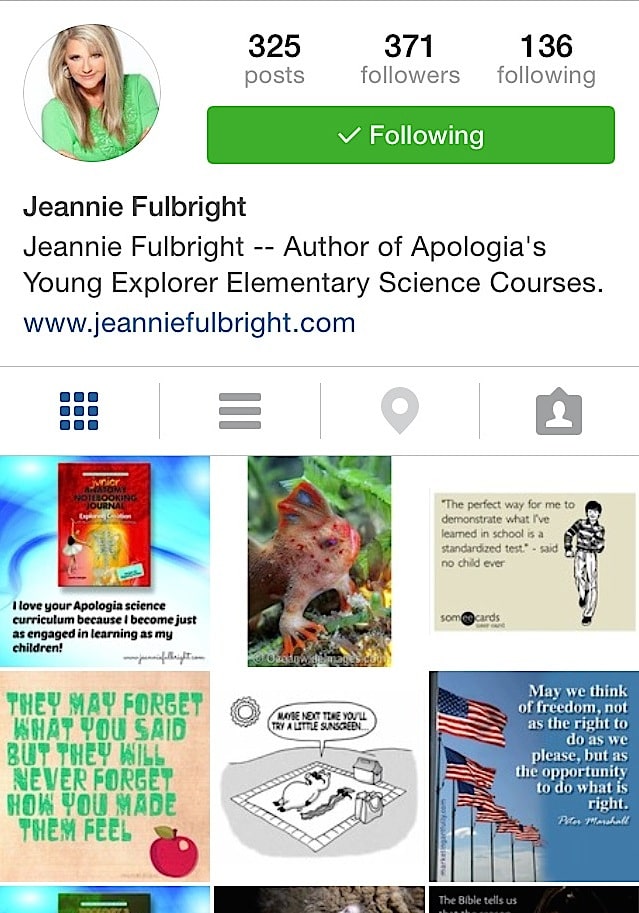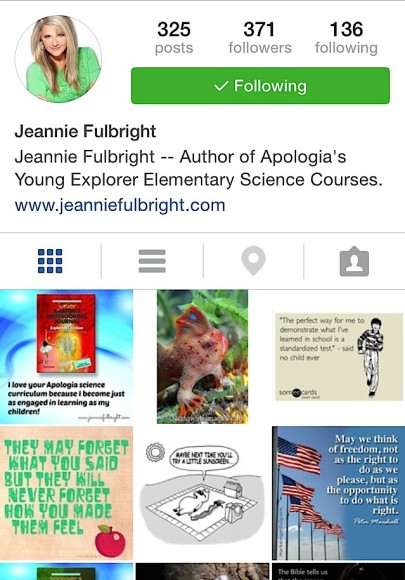 8. Jeannie Fulbright @Jeannie_Fulbright
Another fellow Georgian is Apologia author Jeannie Fulbright. Her instagram account is educational, fun and inspiring! We had a wonderful time last year learning with her Swimming Creatures of the Fifth Day. And I had the privilege of meeting Jeannie at Real Refreshment Retreat here in Atlanta. We put her writing tips from her workshop to use right away.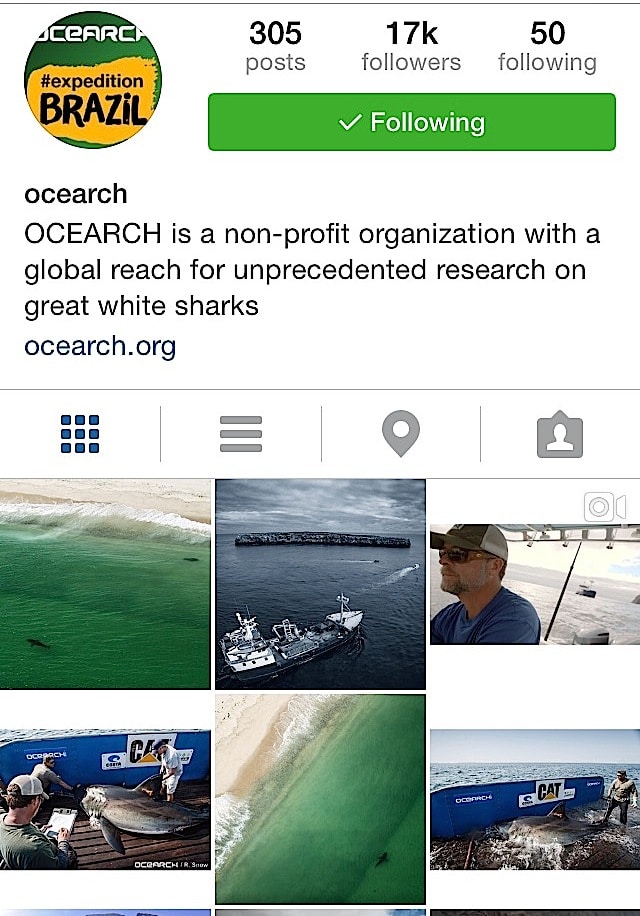 9. OCEARCH @ocearch
You may know that we have a lover of sharks here at Hodgepodge. We've been following OCEARCH to keep up with the great white shark Katharine. She's been close to our Georgia coast many times!
10. The Heritage Farm @theheritagefarm
Last but not least, Greg and Lainya Hutchins are a fellow Georgia homeschool family. I love to follow all they do on their farm. I learn so much and enjoy seeing this family work together. And I got to meet Lainya and her children on a field trip last summer!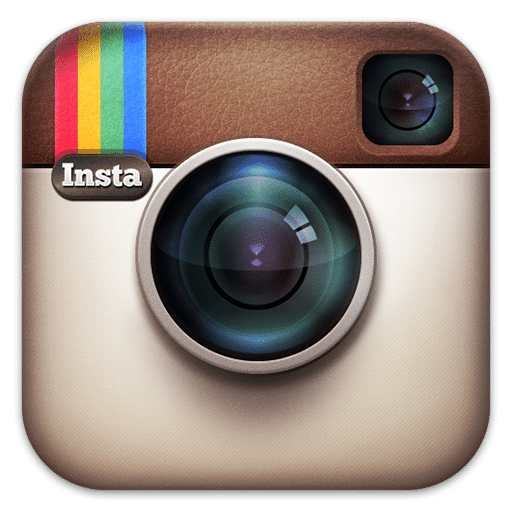 Later this week I'll be sharing my favorite Pinterest boards for creative homeschool lunches. Yum! Be sure to subscribe so you won't miss it! What are YOUR favorite educational Instagram accounts to follow?