For Mother's Day, teacher appreciation, birthdays and more…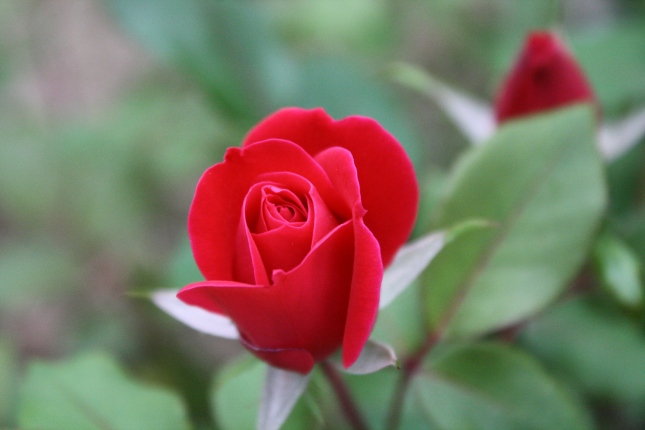 1. A Rose for Mother's Day – We clip a rose from the front yard bush and wear it in honor of Mama on Mother's Day. But it's also tradition for my husband and the children to give me a new rose bush for the front yard. I have several lining the walkway now!
"When I was a kid, if a mother came to church without a corsage from her children, the whole family went on everybody's prayer list." – 'Our Sunday Best' by Valerie Fraser Luesse, April 2010 Southern Living
2. Extraordinary teacher – we gave these to some very special choir and mission friends teachers. It's sugar-free! Thanks to an idea from Pinterest! We modified it a bit to say "Thank you for teaching me!" And just placed the pack of gum into a little, clear gift bag. Those that you can get in packs of 20 at Walmart or Target.
3. A special cousin received some train track for his birthday from us. We wrapped it up in matching homemade wrapping paper. All child-illustrated.
4. A little friend might like this simple gift. A beach Barbie in a sand bucket!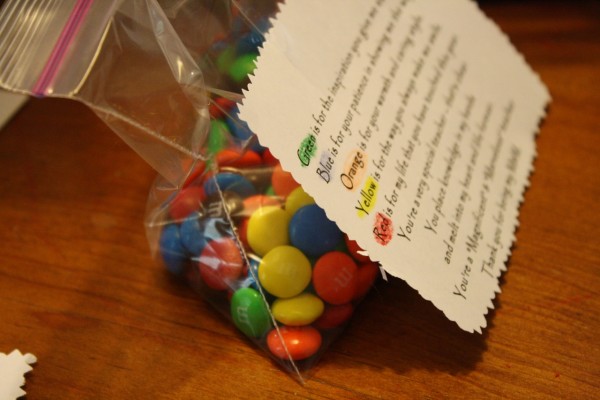 5. Mother's Day and Teacher Appreciation Gift round up – full of ideas!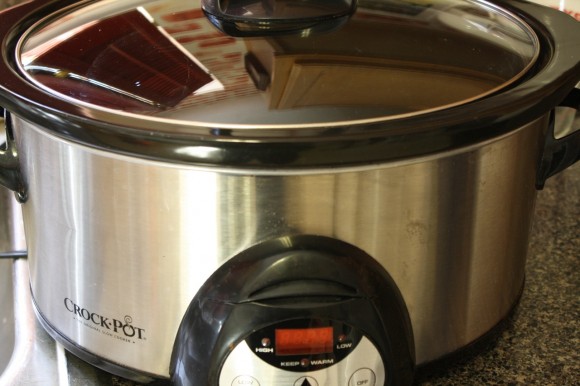 6. Slow Cooker Love – give a new slow cooker (even personalized ones in this linked post) and a stack of recipes. Heading into summer time, my slow cooker is a mainstay – so I won't have to heat up the house.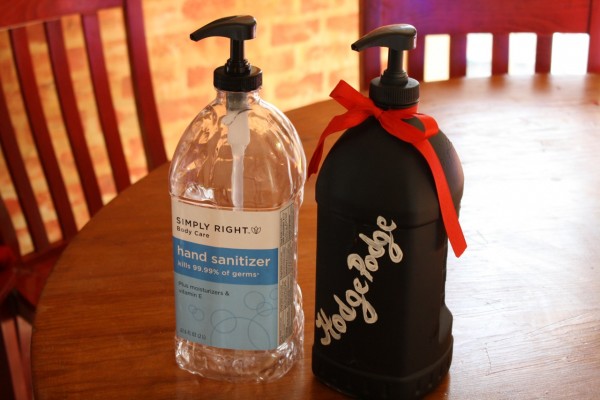 7. DIY Hand Soap Dispenser – another practical gift that would be used daily.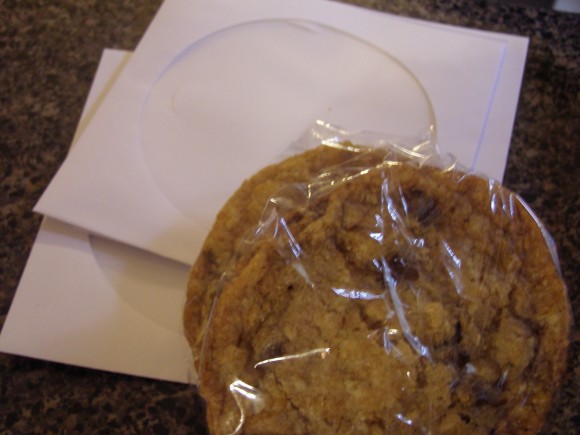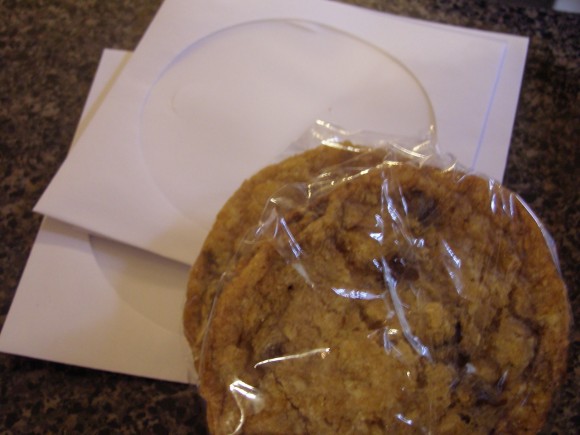 8. CD Cookie: Teacher Appreciation – simple and thoughtful. Plus everyone can get in on the action.
9. Birdseed Wreath – for the bird lover
10. So many great ideas for any occasion from around the web on my Pinterest Gift Ideas board.