Would you like to visit the Vault of the Secret Formula? I have four tickets to the World of Coca-Cola to give away – just in time for Mother's Day. Be sure to enter to win!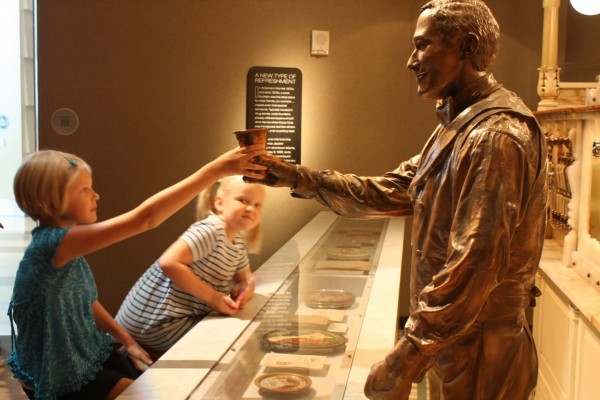 Over the last year we made it a goal to visit local destinations. Each child got to pick an attraction within an hour of home for a family destination birthday. We started off with a visit to the World of Coca-Cola for Middle Girl's birthday last August. It was a Sugary Sweet Saturday!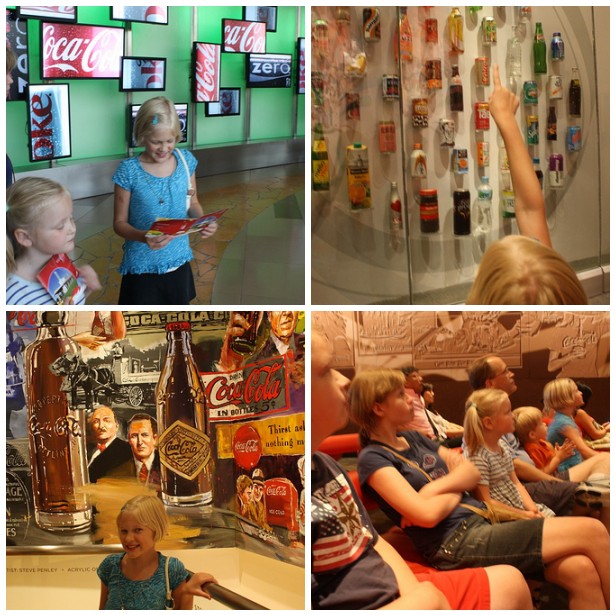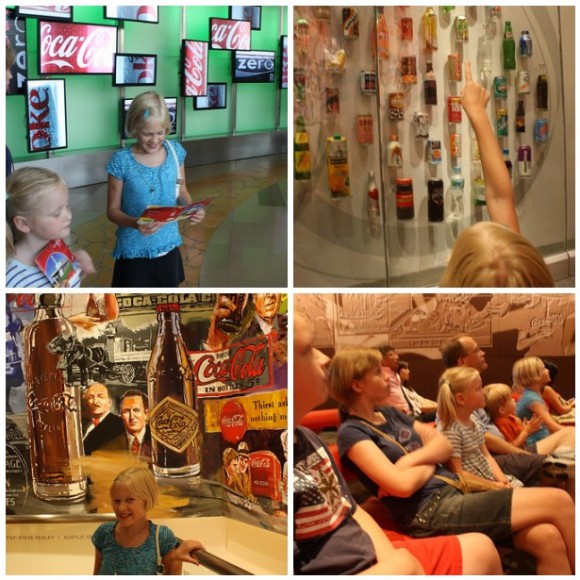 It was perfect because our 'field trip' complimented our history studies. We are still singing the Coke song and talking about the fun we had there. Next we enjoyed at day at the Georgia Aquarium for shark-loving youngest girl. Later in the year, since our youngest loves trains, we made a day of it at Stone Mountain Park with a ride on the train around the base of the mountain.
On May 8, 1886, a pharmacist named Dr. John Pemberton carried a jug of Coca-Cola® syrup to Jacobs' Pharmacy in downtown Atlanta, where it was mixed with carbonated water and sold for five cents a glass.
The Vault of the Secret Formula
And now we have another destination to look forward to. We will soon be going back to the World of Coca-Cola! To celebrate Coca-Cola's 125 years, a new exhibit has opened! The Vault of the Secret Formula. Guests can see – and get within just a few feet of – the actual vault containing the 125-year-old secret formula for Coca-Cola for the first time in history. Enjoy this short video about the new exhibit:
We are so excited to visit again! And here is even more more information to help you plan your visit: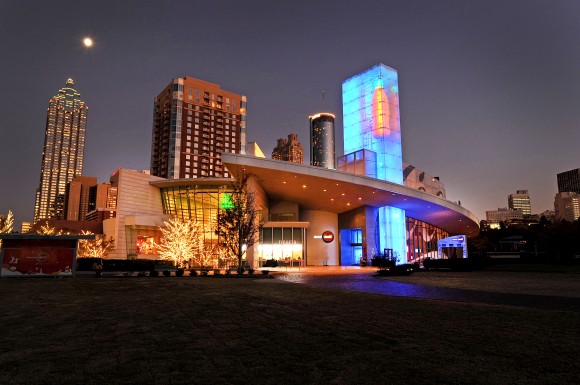 Now for the giveaway! I have four (4) tickets to give away: Two adult and two youth tickets with a total ticket value of $56. You may visit World of Coca-Cola anytime this year since the tickets have an expiration of 12/31/12.

Disclosure: The World of Coca-Cola provided these tickets for me to giveaway and those we will use to visit the attraction. As always, the thoughts and opinions expressed here are my own. To learn more about the World of Coca-Cola, visit www.worldofcoca-cola.com.