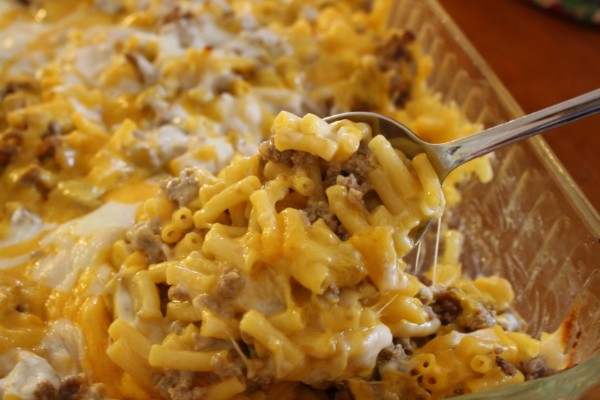 I think this might possibly be the best supper ever. ~ 14-year-old
If you make it, they will yum it up. This good ol' basic recipe is also known as hamburger mess. Plus, this is also a Pinterest success story. (Thanks Julie for the pin!)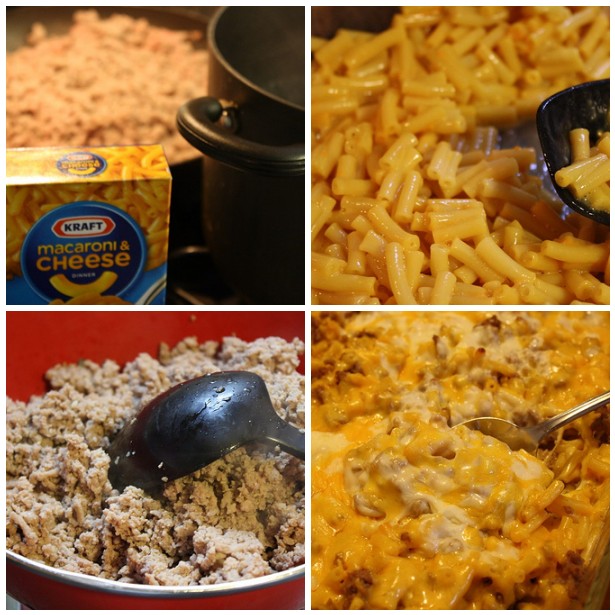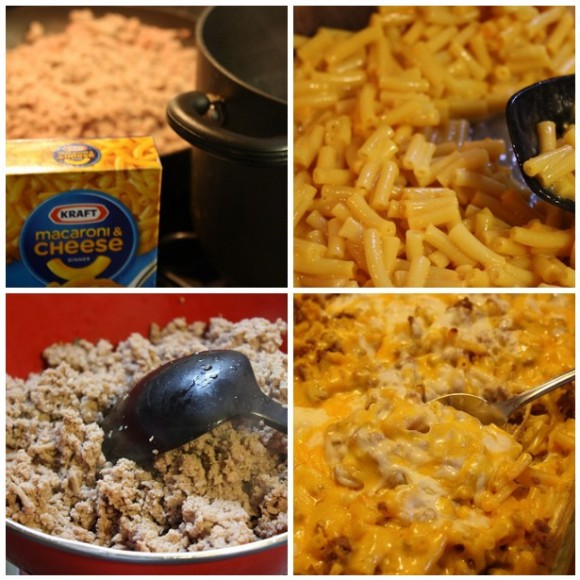 I made a short cut version. I made two boxes of Kraft macaroni and cheese and cooked some ground turkey. I put them together in a 9×13 casserole pan and mixed in the suggested amount of cheese. I warmed it in a 400 degree oven for about 20 minutes – or until the cheese was bubbly and a bit browned here and there.
—>Recipe here: Macaroni and Beef with Cheese – Childhood Love
To serve on Sunday, simply cook your noodles on Saturday. You can pull your cooked ground turkey or ground beef from a recent slow cooker batch cooking session. When you walk in the door, mix it all up and pop it in the oven.
For more Sunday lunch ideas – that can be enjoyed any day of the week, see the other recipes posted here in the Fast Food for Slow Sundays category or Fast Food for Slow Sundays at Habits for a Happy Home.