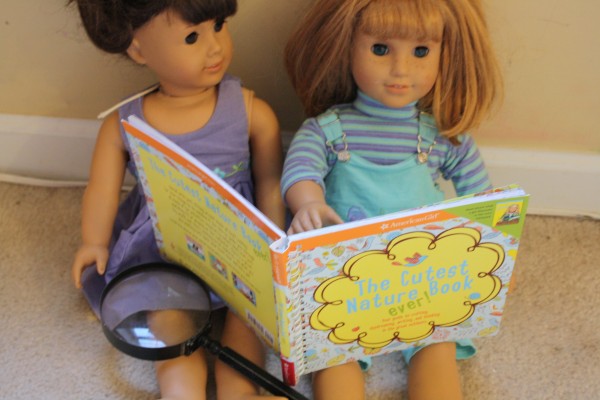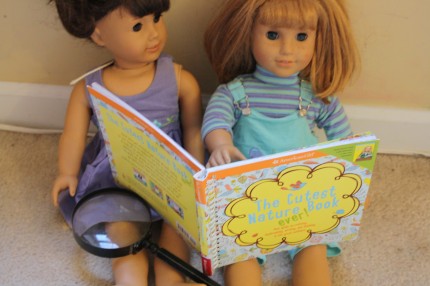 I've been having fun lately with my American Girl Dolls. One time I set them up with The Cutest Nature Book Ever. Samantha held the magnifying glass. They were ready for nature study.
The Cutest Nature Book Ever! is an American Girl book. It has a bunch of fun ideas from ages 2 to 92! Scavenger hunts, fairy houses, your favorite flower, your favorite tree, your favorite thing to do outdoors. Plus it has directions on how to press a leaf or a flower, crafts and a 2 minute collection. How about a stick painting?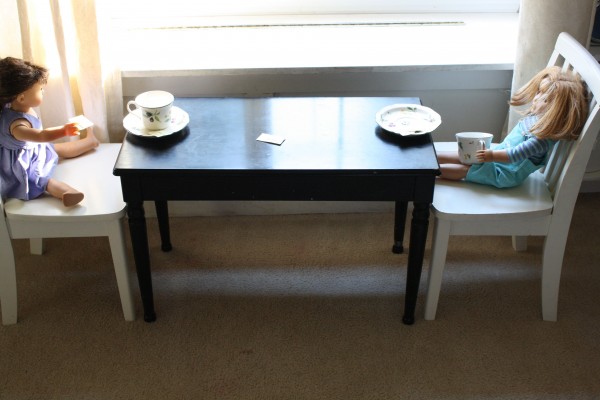 And after their nature study, they had a tea party!
And after that, they got their hair done!