Tis the season for baking Christmas cookies! Christmas cookies are an art form, wouldn't you agree? So, we wondered what type of Christmas cookies you love to bake and decorate. Some of our favorites are Christmas stars, trees, cookies shaped like ornaments and candy canes. There are always plenty of sprinkles. Maybe you like icing…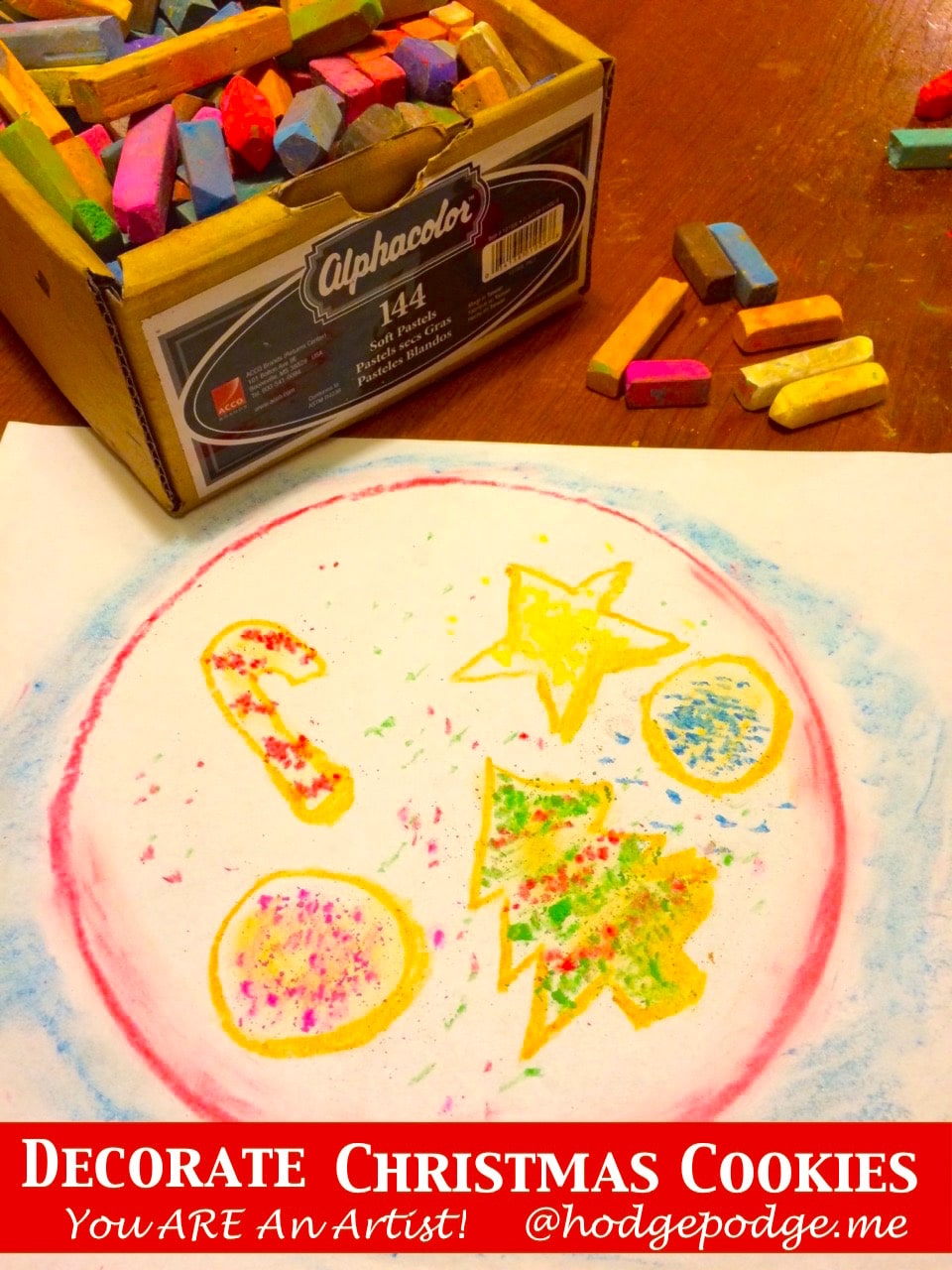 Favorite Christmas Cookies Art Tutorial
You can use a paper plate or a regular plate to trace around and make your plate just so. Or feel free to paint your plate free hand. You are the artist! Remember that when you cut out Christmas sugar cookies, that first you bake them. So use a darker yellow to draw the outline of your cookie shapes.
After they are baked, some cookies might be more 'done' than others. Definitely each will be unique in their amount of sprinkles. And likely there will be a few sprinkles on your plate as well. Remember to add a bit of painterly effect around your plate. It must be sitting on something!

You can make as many of these cookies as you'd like – they are calorie and gluten free even. Plus pile on the sprinkles!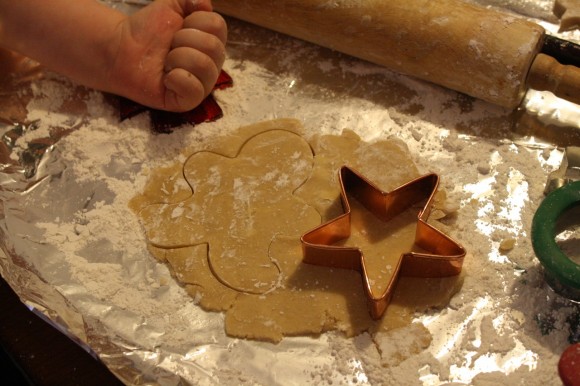 We'll also be making our very favorite Christmas sugar cookies recipe soon too!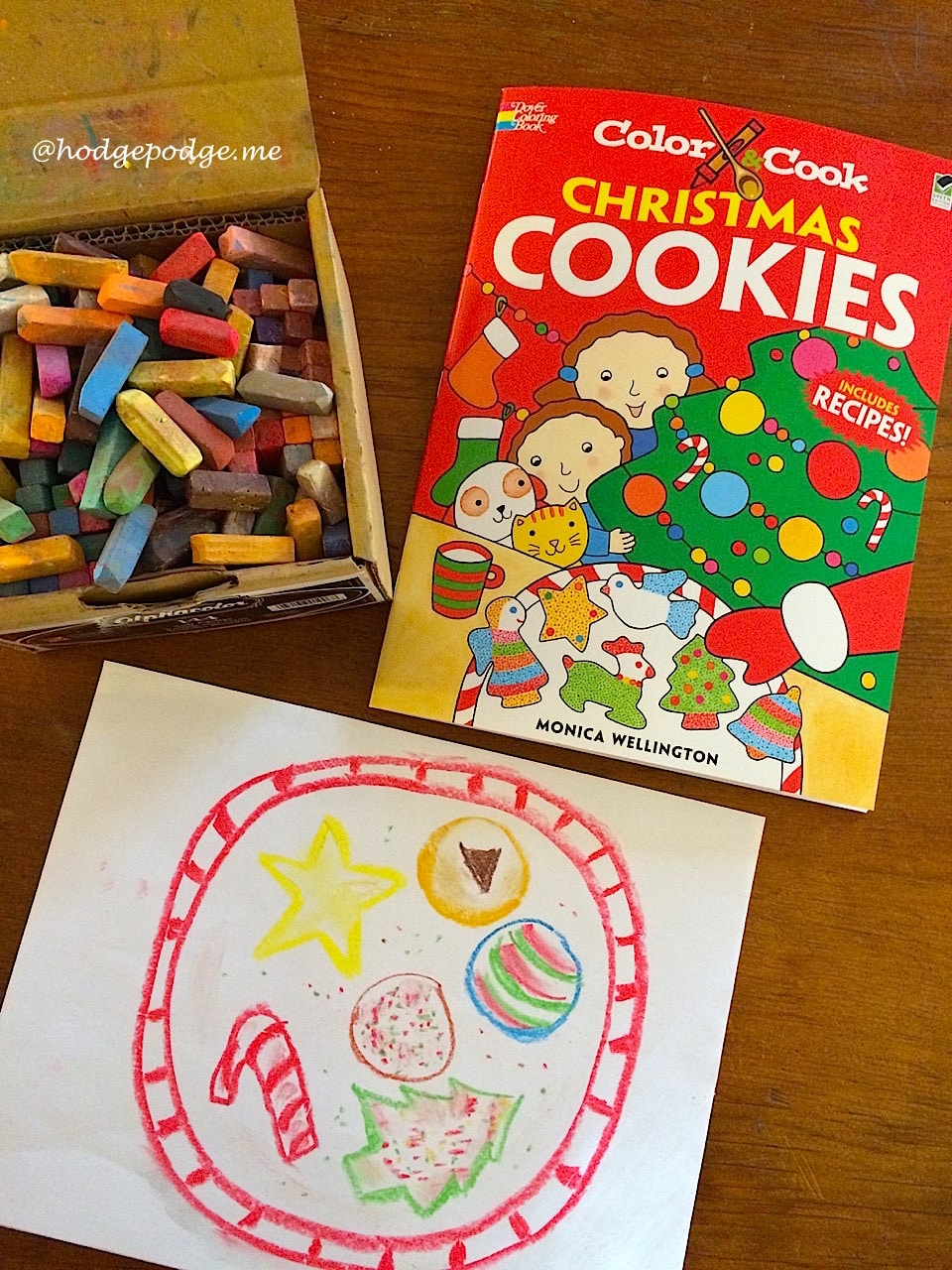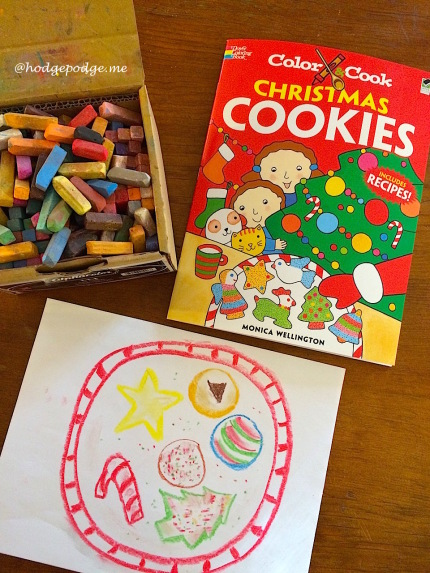 A fun companion is the Dover Publications Color and Bake Cookies book plus five more resources for Christmas, winter and more at The Curriculum Choice.
FEATURING YOU! YOU ARE AN ARTIST!
So, paint your Christmas cookies and be sure to share with us! Simply tag @chalkpastelart on social media, use the #YouAREanArtist hashtag, or upload a photo to the ChalkPastel.com Facebook page!
A note on chalk pastels: Pastels are an easy, forgiving medium. Fun for children and adults alike! Details on the pastels and paper we use, how and where to purchase, and links to all of Nana's other pastel lessons are here: 100+ Free Art Lessons for All Ages plus the video The Very Few Must Have Supplies for Chalk Pastel Art. A simple set is very affordable. Nana also teaches acrylic lessons.
The practical aspects of a mess: Pastels are blessedly messy. We always have baby wipes close by to wipe hands. We wear something we don't mind getting stained or don a smock.
Do you and your artists learn best with a video art tutorial? Find our Christmas, Nutcracker and Preschool Winter Video Art Lessons at ChalkPastel.com!
O Christmas tree, O Christmas tree, how lovely are your branches!
—>> Subscribe to Hodgepodge so you won't miss any future art tutorials! <<—
What are YOUR favorites? Which Christmas cookies will you make?
Save
Save