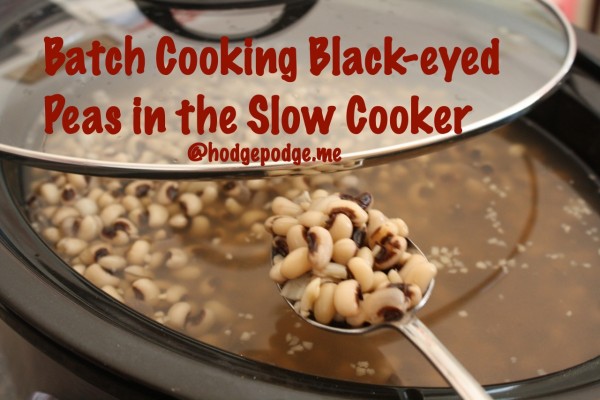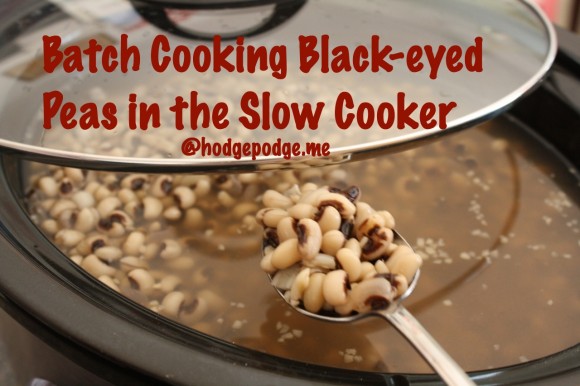 Two bags. Two pounds.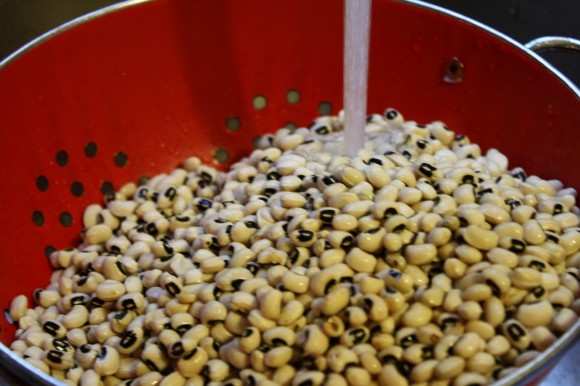 Rinsed.
Quick soaked. (Just followed the directions on the bag). But then…
Bunches of beans cooked on high then low throughout the day. Then socked away in the freezer in family-sized portions. Good cheap eats. Perfect with a pone of cornbread and a green veggie.
**Frugal tip – Make black-eyed peas in the slow cooker at Thanksgiving and you'll have plenty for Christmas and New Year's Day!
~Subscribe to Hodgepodge so you won't miss a slow cooker recipe!