Keeping my priorities in order is a priority. So, finding time for actually writing posts can be a big problem in a homeschool, blogging mama world. There is just no such thing as long, peaceful stretches of time to write. (If you've found the answer, please share). So, I will offer my solution. How to blog in 15 minutes.

How to Blog in 15 Minutes
I write for 15 minutes at a time. It's the same Flylady principle I've adapted for household have-tos. I set the timer early in the morning. And I write for 15 minutes. Click save. Walk away. Get ready for the day.
Mid-morning, a post idea pops into my head as I am reaching over to pick up teddy bear counters from math. So, as the children are taking a swing set break outside, I write. For 15 minutes. Then we all get back to school.
During afternoon quiet time, I put my feet up and I write for 15 minutes.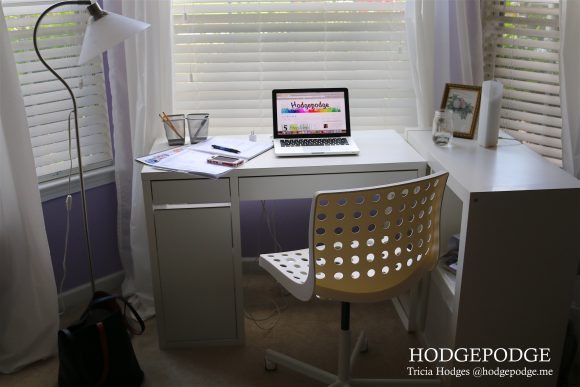 The 15 minute approach keeps my priorities straight and my idea dumps consistent. Here are a few more things I can accomplish in 15 minutes:
An edit. Gives me a fresh eye on those 15 minute quickly dashed articles.
Edit and schedule a contributor post or two.
Pull photos from my camera, organize into folders.
Upload and arrange photos in a post, create a photo collage.
Answer emails, share and schedule posts.
And when I am blessed with a long stretch of writing time, perhaps on an early Saturday morning, I just write. And sometimes that writing turns into a series. Sets of 15 minute posts lined up.
This post? I wrote it in 15 minutes. I spent 15 minutes editing. A little less than 15 minutes editing the photo. Sometimes 15 minutes is all it takes.
Gotta go. My 15 minutes are up.
How about you? How do you find time to write?
More How Tos for Blogging: