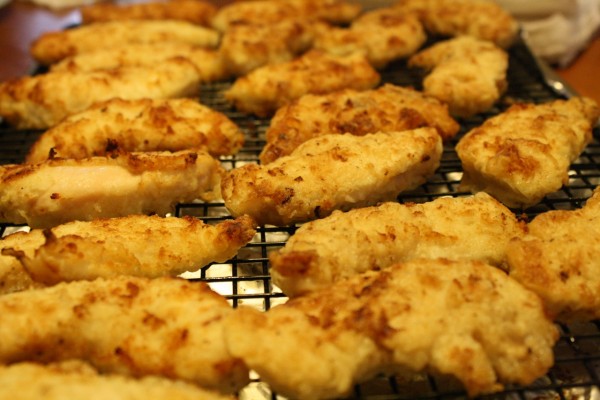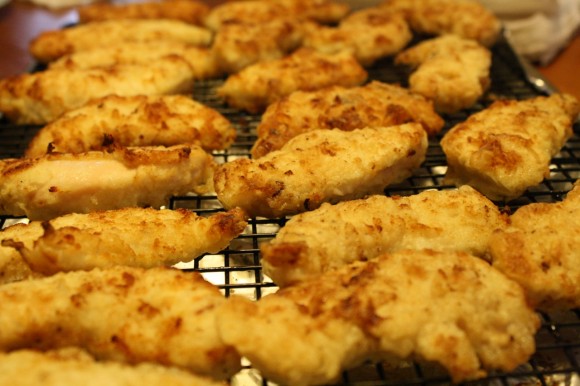 I'm so glad eldest girl requested fried chicken. Otherwise I wouldn't have tried this recipe from Southern Living's February issue. It just calls for buttermilk, chicken, flour, salt and pepper. Sounds cheap and easy.
It does take some pre-planning. But I did manage to remember to put the chicken in its buttermilk soak at 7 this morning. Only I didn't have any buttermilk. So I poured the three cups of regular milk and added vinegar. One teaspoon vinegar per cup of milk.
And I used chicken tenderloins instead of a whole chicken.
After an eight to 12 hour soak, you shake that chicken in a bag of flour, salt and pepper. Fry it up in oil until it is brown.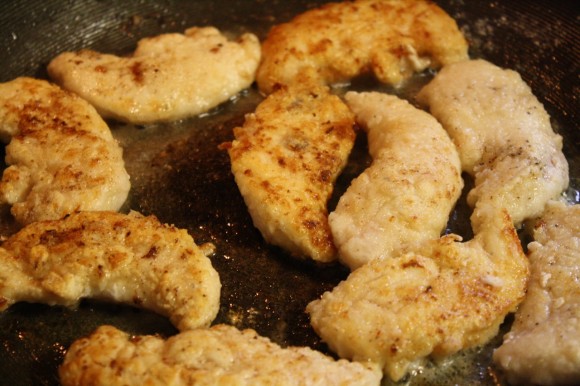 Put it on a wire rack and stick it in a 350 degree oven for half an hour.
Yum. Serve it with biscuits as suggested in Southern Living's recipe:
Buttermilk Fried Chicken <————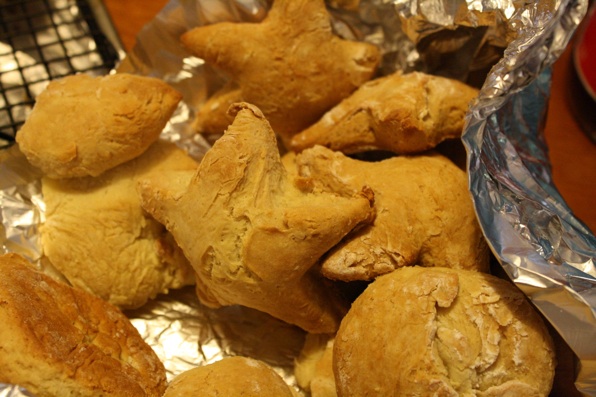 Especially if you have star shaped biscuits fashioned by an eight-year-old.  And half a watermelon.
I'm so glad I called for suggestions from the family. A family favorite since last August.