Hello from Nana at ChalkPastel.com! Are you all ready for the National Chocolate Chip Cookie Day on August 4th? Let's get our tummies growling with this fun chocolate chip cookie chalk pastel art lesson!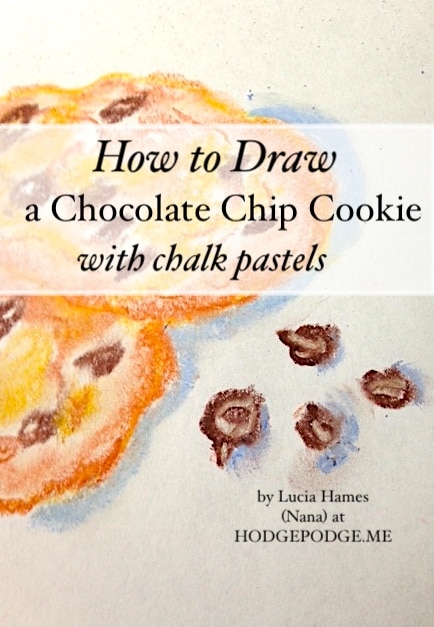 Chocolate Chip Cookie Chalk Pastel Art Lesson
Suggested supplies: Get one sheet of plain copy paper and turn it horizontally. Your pastel colors are: white, dark brown, gold, and pale blue.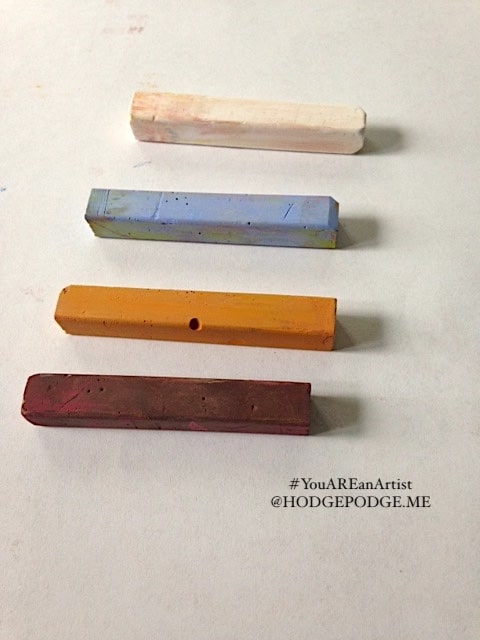 Take your gold pastel and draw two cookie shapes…you know, not perfect circles, but ones that have bumpy edges. As you draw, stack one cookie on top of the other. Next, use your dark brown for a few crispy edges.
Then, using your gold again, lightly color the cookie. Then the dark brown will make cracks that happen as the cookie bakes.
Take your finger and gently, gently smudge the gold color.
Now, CHOCOLATE CHIPS! Use your dark brown and make rounded chips. Add more crispy edges with the gold, and a few chocolate chips that weren't baked! These are done in dark brown. Use your white to show some light on sides of some and bottoms of others.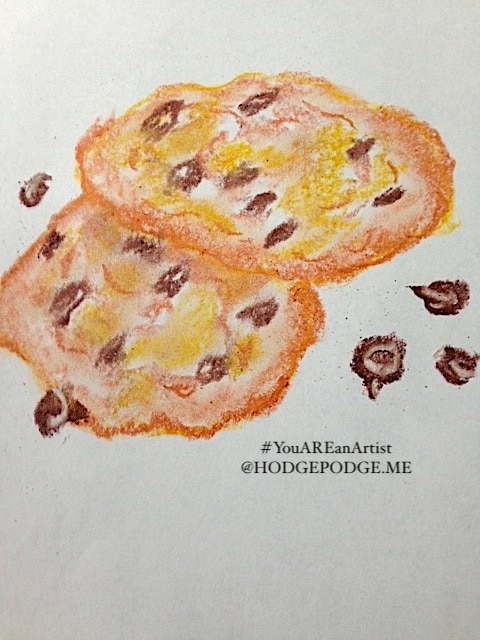 Your light blue is for shadows under the cookies and leftover chips.
Finished…GREAT JOB! You ARE an artist!  ❤️Nana
A chocolate chip cookie is great any time of the year!
FEATURING YOU! YOU ARE AN ARTIST!
So, paint your chocolate chip cookie and be sure to share with us! Simply tag @chalkpastelart on social media, use the #YouAREanArtist hashtag, or upload a photo to the ChalkPastel.com Facebook page!
A note on chalk pastels: Pastels are an easy, forgiving medium. Fun for children and adults alike! Details on the pastels and paper we use, how and where to purchase, and links to all of Nana's other pastel lessons are here: 100+ Free Art Lessons for All Ages plus the video The Very Few Must Have Supplies for Chalk Pastel Art. A simple set is very affordable. Nana also teaches acrylic lessons.
The practical aspects of a mess: Pastels are blessedly messy. We always have baby wipes close by to wipe hands. We wear something we don't mind getting stained or don a smock.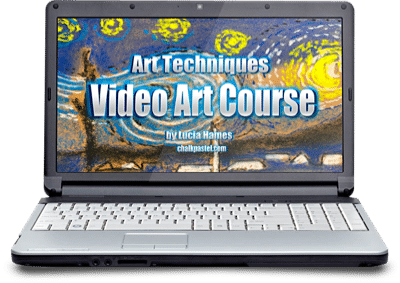 Do you and your artists learn best with a video art tutorial? Find our Video Art Lessons at ChalkPastel.com!
See Nana in person at the upcoming Southeast Homeschool Convention – July 27th and 28th, 2018! And Nana will be sharing an art lesson for this special Camp Morning Time Live. Be sure to sign up for the awesome event on August 1st!
Comment and let us know if you are coming!