Dear Homeschooler, There were so many titles I could have given this list: Encouragement for all homeschoolers, 10 pieces of advice for a new homeschooler, What I Wish I'd Known When We Started Homeschooling, My Best Advice, Don't Let Homeschooling Get You Down. Whatever the title, I hope you will find something to urge you on.  I hope you find something to encourage you in the trenches and an answer for Help! I'm Homeschooling!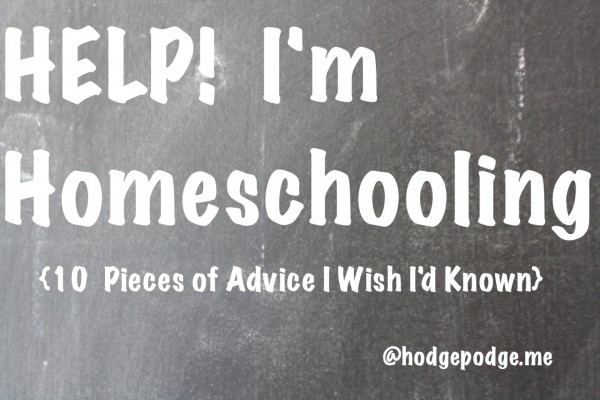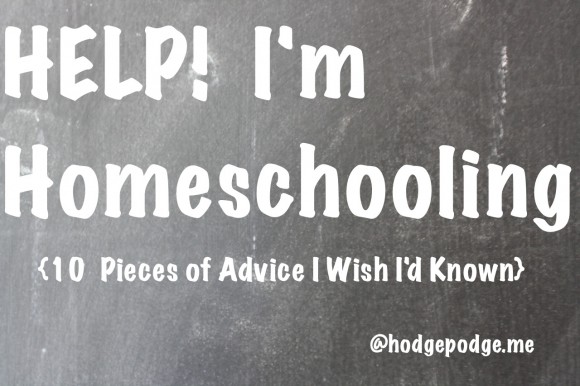 Help! I'm Homeschooling! 10 Pieces of Advice
First off, I want you to know that…
1. God will fill in the 'gaps'
He has designed each of your children with specific gifts and talents. Each unique. And He says, "I know what I'm doing. I have it all planned out—plans to take care of you, not abandon you, plans to give you the future you hope for" in Jeremiah 29:11. When troubled, take a look at the awesome homeschoolers of history (e.g., Abraham Lincoln). The Pioneer Woman shared a wonderful list of Famous Homeschoolers. Here's more encouragement: Six Reasons Why You Should Not Worry About Gaps.
2. Major in the three Rs in the younger years.
Often the answer to Help! I'm Homeschooling! is to read, read, read. Snuggle up on the couch. Work on phonics, simple math problems. Build those skills because everything else grows from those basics. A solid foundation in reading, writing and arithmetic is important. Don't get distracted by shiny boxes of curriculum.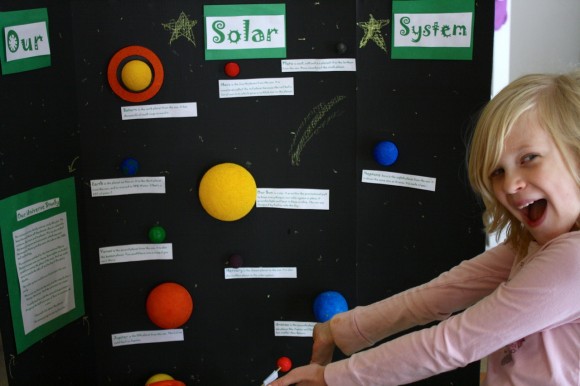 3. Wait on formal science until 3rd grade.
This advice was given to me by fellow mothers in my homeschool group. I whole heartedly agree! There will be time for formal science. Go to the library and load up on books on a science subject your child is interested in.
Enjoy growing a love for God's world through nature study. I remember back to when my older two were both under three years old, dropping a leaf and watching it float down the stream. When it rained, we built a tin foil boat and watched it float around the curb in the cul-de-sac. Simple discoveries help a child enjoy the outdoors and grow a love for His creation.

4. Act like homeschoolers.
If you find yourself in a Help! I'm Homeschooling heap, learn from me and don't try to reproduce a school setting at home. Make learning natural and comfortable. Build learning centers. At the heart of our homeschool makeover series, is the goal of making learning easy. Take advantage of the freedoms in your schedule. Move your learning outside on a nice day.
This bright, new day, complete with twenty-four hours of opportunities, choices, and attitudes comes with a perfectly matched set of 1,440 minutes. This unique gift, this one day, cannot be exchanged, replaced, or refunded. Handle with care. Make the most of it. There is only one to a customer!  ~ from my  Ellie Claire journal
5. Don't skip Bible study and quiet time with the Lord for academics. (And that includes mom!)
Teach to the heart. Devotionals and Bible studies are built into our curriculum budget. Some of our favorite resources are in Devotionals and Other Resources. And we aim to keep The Word Within Sight.

6. Life is messy. Habits help.
At the risk of being a broken record, I'll just simply point you to the Ultimate List of Helpful Habits. This page includes our homeschool habits and all our housekeeping habits are here.
The best thing that you can give your children, next to good habits, is good memories. ~Barbara Johnson
7. Stress life skills.
The goal is for our children to be responsible, God-fearing adults. Let your children learn the stuff of real life while at home. Let them fail under your care. Drive the lawn mower. Plan the menu (or the making of the afternoon treats).
8. Enjoy activities close by.
Especially when my children were little, I would worry over the fact that I was not taking them on all the field trips. But, we were visiting my grandmother every week. And we participated in the state fair, turning in art entries.
Go to the farmer's market. Walk the little trail down the road. It doesn't have to be hard or take much time.

9. Laugh.
Especially when doing math. When you want to scream, just sing. You might consider dancing with the dishes.
Laugh at yourself first before anyone else can. ~ Elsa Maxwell
10. "Prayer first; prayer before anything or there isn't anything else."
~ words with annvoskamp.com and holleygerth.com
But also prayer throughout the day. Practical Prayer – "Breathe out… send a prayer up… Breathe in…soak up His wisdom, give thanks. It's a conversation. It's easy. Something you don't even have to put effort into."
If your children have the habit of prayer then they will always have the answers. Just pray. All Day. The little saying I share often…
You can't change what you have or haven't done over the past year. Just start where you are, ask the Lord to make you a "joyful mother of children," pray for grace and wisdom (and strength and patience), and move forward. ~ Vicki Bentley, HSLDA and Everyday Homemaking
Help! I'm Homeschooling! book
This post inspired a whole Help! I'm Homeschooling book! Take a look at the Table of Contents here.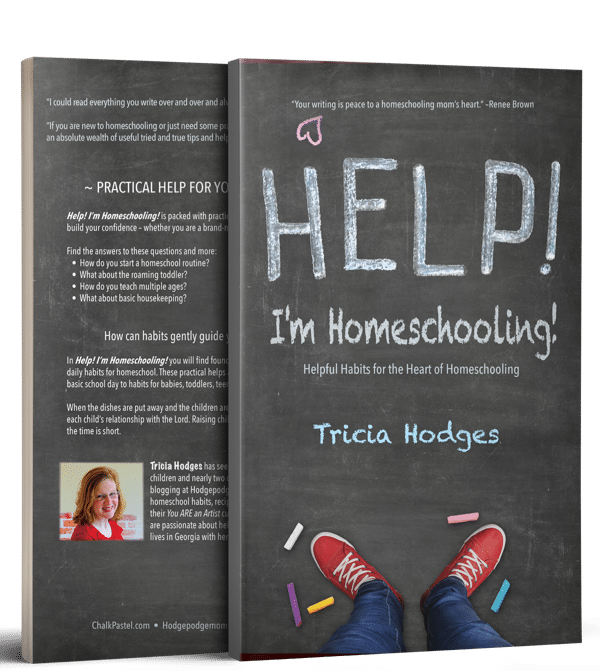 Don't miss the other 10 in 10 posts at iHomeschool Network…
< pin it! >
What advice can you offer?
-originally published 2012
Save